O'Ptasia
85m | Golden Yachts | 2018
Evangelos Berdos
Captain Evangelos Berdos commenced his ocean career more than two decades ago on board motor tankers before completing a captain stint on the Hellenic Navy's Ferry Ios.
He has extensive experience helming Sapphire and O'Neiro and running Suncoco for eight years. Trilingual in English, Greek and German, Captain Vangelis prides himself on ensuring that your every need and desire is met while on board and in his charge.
His interests include martial arts, kart racing, sailing and watersports.
From its abundance of great water toys to the guests' favourite areas on board, here Captain Evangelos talks us through an exhilarating charter on O'Ptasia.
Please tell us a little about your background and how you got into yachting?
Yachting for me is a legacy. I am the third generation of captains in my family. My grandfather had an old schooner and used it to trade from Egypt to Greece and Italy under really harsh conditions and with great seamanship. My father was the captain of Alexander, a 128 metre yacht where I used to spend many summers on board. Ever since I was a child, yachting was a hobby and a way of life, so it was inevitable for me to become a captain.
How long have you been a captain and what are some of the yachts you've worked on?
I have been a captain for almost 17 years now, and some of the yachts I have worked on include Thunder, Suncoco, Camellia, O'Neiro and Vertigo.
This is the second time I have taken command of O'Ptasia. In 2020 I was on board for the winter season in Saudi Arabia. It was a really demanding period as Saudi waters are always tricky in matters of navigation and all operations had to be carefully planned and executed.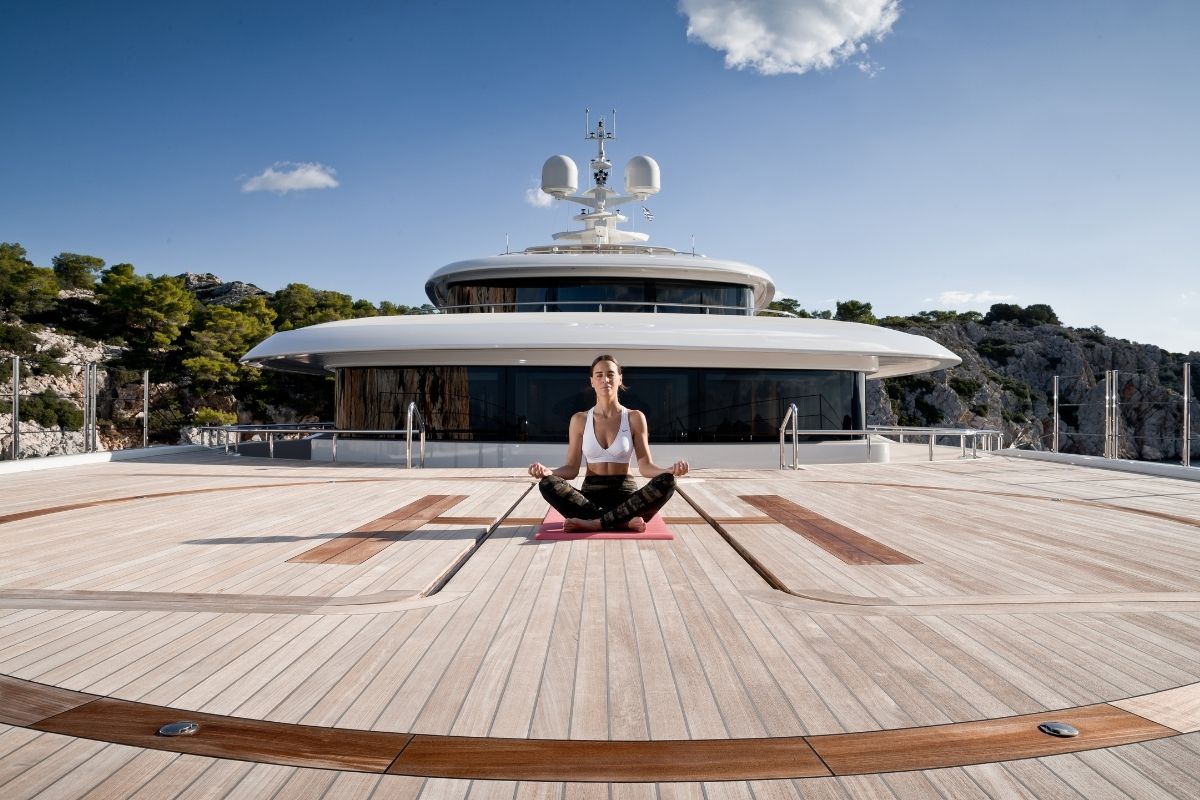 How would you describe the owner's vision for the yacht?
The reason the owner gave the yacht the name O'Ptasia is because, in Greek, 'optasia' means something spectacular and beautiful but also classy and aristocratic. That is the owner's vision.
How would you describe the style and personality of the yacht?
We are a heavily demanding charter yacht. I would say that flexibility combined with professionalism are our key elements.
How would you describe the ambiance on board?
Friendly, low-profile and with strong leadership. As captain, I try to be humble and very flexible.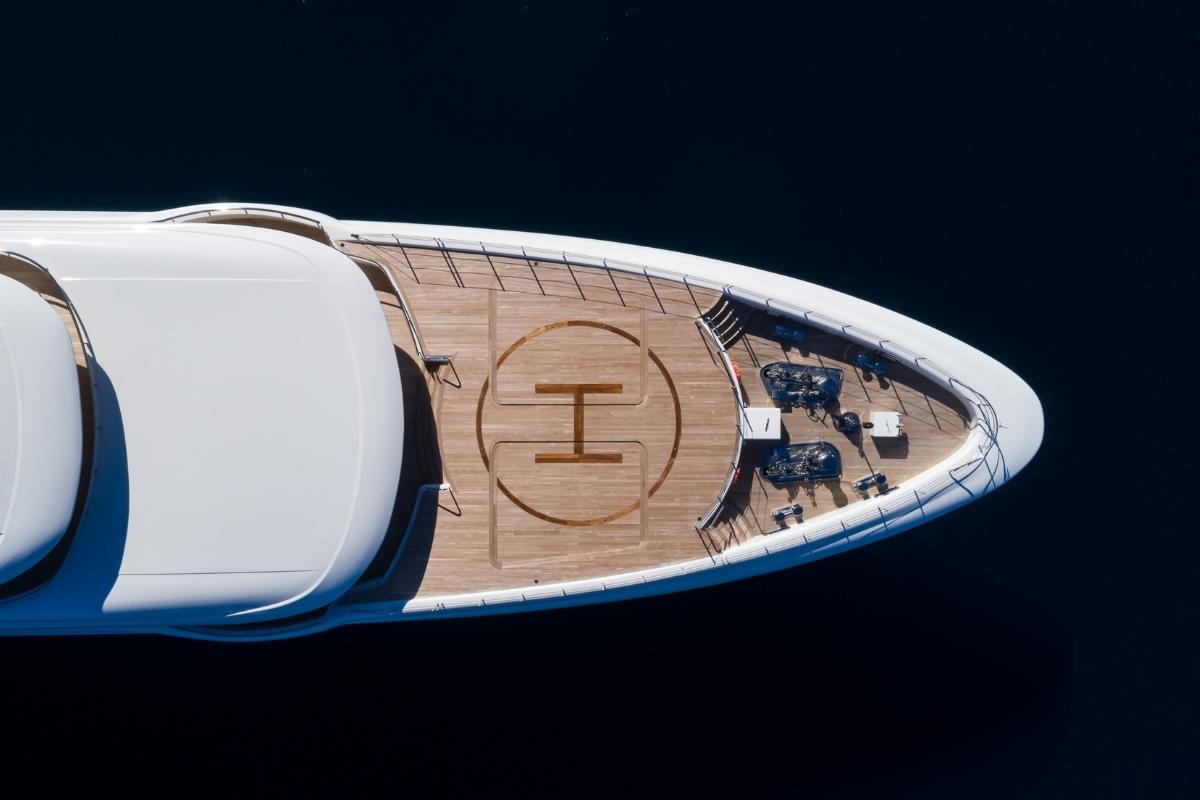 What's the best thing about working on this yacht?
This yacht's size and its smart layout are remarkable. All our guests have really enjoyed being on board and they felt like home.
What are some of the standout features of the yacht?
Her warm interiors accented by a carefully selected collection of contemporary artworks. There's also the amazing spa facilities: a steam and massage room, a beach club at sea level and a very flexible collection of ten well-appointed cabins suitable for 12 guests.
Which areas of the yacht do guests most tend to gather on board?
At the beach club for massages and early morning indulgence, on the upper deck for an al fresco dinner, and on the sundeck for freshly-made cocktails and intimate film screenings, enjoyed under the stars.
Which types of clients are most attracted to charter on board O'Ptasia?
Almost all types of people - from families to crazy party-goers.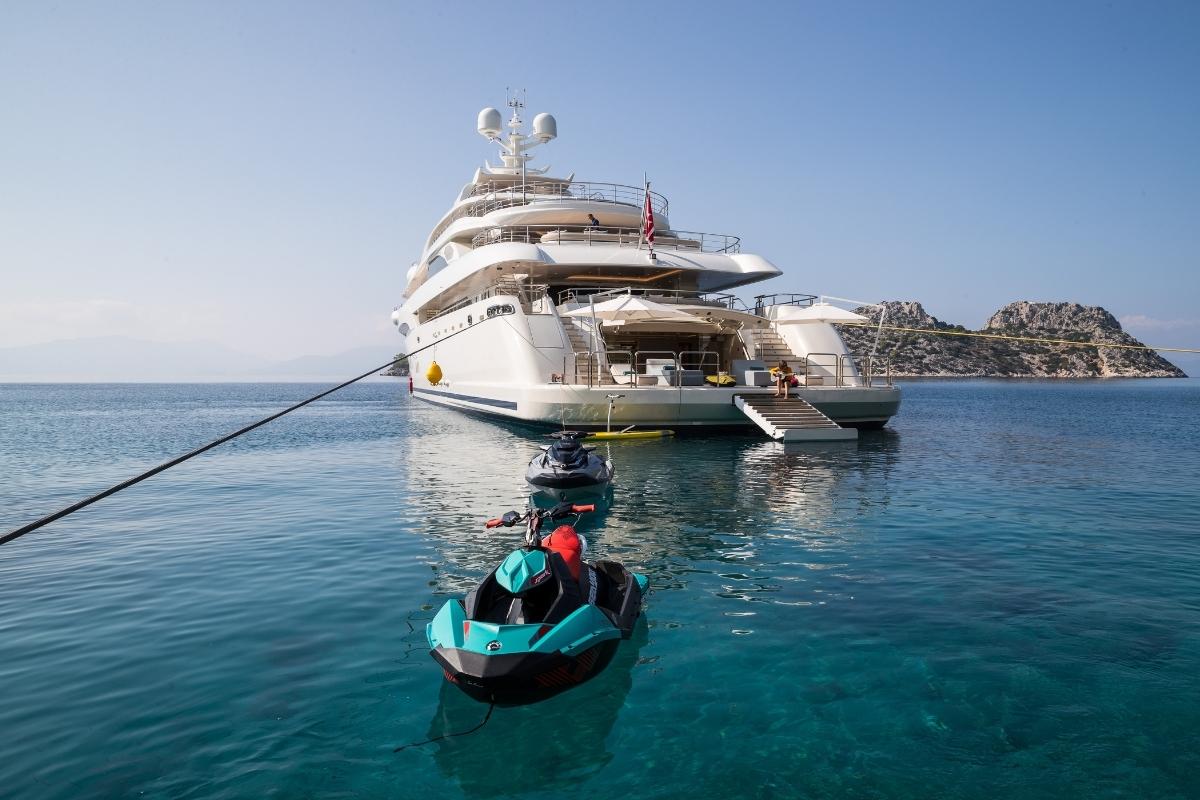 What types of experience can you offer charter guests?
We are very good at organising themed parties and sports games for the young ones.
How would you describe the style and approach of the crew?
Friendly and humble.
Are there some interesting personalities or talents among the crew?
Selecting the crew of an 85-metre yacht is the most challenging job on board. We are a 28-person crew so you can imagine how difficult it is to handle all these different personalities. The truth is, experience is really important but sometimes education and culture can be considered more important. For example, a year ago I had a first-time stewardess who is studying to become a lawyer. She speaks four different languages and although she had no clue how to serve, all the clients really loved her because she could chat with them at a much higher level.
How are the yacht and the crew prepared to accommodate children and teenagers on charter?
Since I am a father of two adorable but crazy daughters, aged six and eight, I think children are a must for this yacht. Additionally, the crew's usual ages vary from 30-40 so teenagers are always treated very well. We generally try to be in touch with the trends young people follow as much as possible.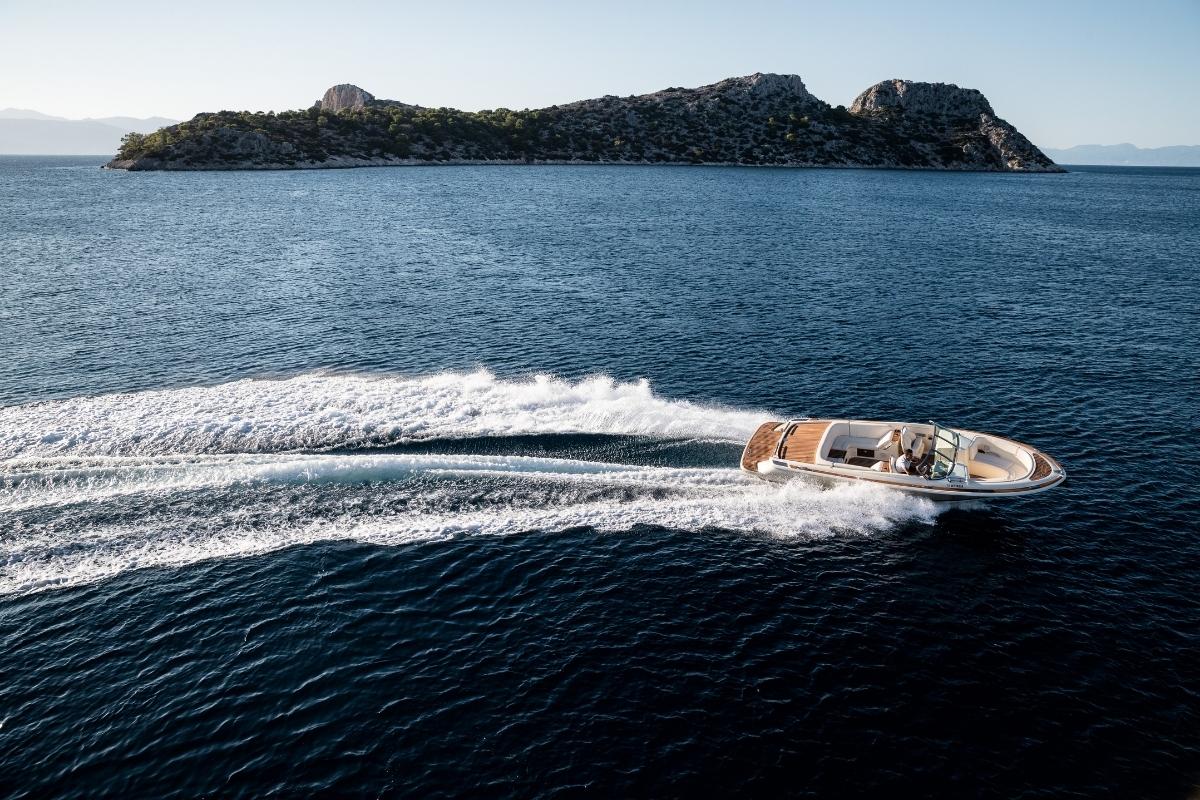 How would you describe the cuisine on board?
Valentina, our chef, will surely fulfil all your demands. Cooking on board is a really big challenge! You have the opportunity to meet so many different cultures from all over the world. It's a blessing to be able to present a piece of Greek culture on a plate and simultaneously please the guests while adhering to high quality standards. Our guests have the opportunity to experience Greek hospitality while creating memories through food.
Tell us about the toys and tenders – which toys are the most popular with guests?
With regards to the water toys, we always try to stay up-to-date. We have four SeaBobs, three jet skis, an eight-metre Chris-Craft running on gasoline which is very fast, and a ten metre ONDA limo. But the most exciting water toys to play with are the two jet surfs and our new e-foil, which I am also a huge fan of. I always join my clients for a ride, especially the teenagers!
What are your usual cruising grounds?
Greece, Turkey and Italy.