Helios 2
51.13m | Palmer Johnson | 2002 (2019)
A fluke meeting with a customer at the restaurant where she was working led Chef Lulu De Rouen to the wonderful world of superyachts, and she hasn't looked back. As Head Chef of motor yacht Helios 2, she spends her days coming up with enticing new recipes to treat her guests, often putting innovative spins on traditional favourites with astounding results.
Be it a romantic dinner for two, or a raucous party for the owner and their friends, Chef De Rouen has all bases covered when it comes to her cooking, and she's passionate about working with only the best local suppliers to ensure quality is second to none.
From her strong ability to cater to guests with intolerances to her signature dish that wows every time, Chef Lulu De Rouen talks us through a culinary experience on board MY Helios 2.
Tell us a little about your background…who or what inspired you to become a chef?
I was born and raised in California in a little surf town called Manhattan Beach, and have been working in restaurants my whole life. My father is an amazing cook and I grew up cooking with him in the kitchen – he was definitely be biggest inspiration. I studied at culinary school in California and following that I worked for fine dining restaurant Patina for eight years in LA.
Who are your chef heroes?
My chef mentor growing up, Chef Paul Perdome - my roots are from New Orleans.
How did you come to work as a superyacht chef?
It was a fluke. A customer of my restaurant asked me to cook on their yacht for a trip and after that I was hooked. I moved to Fort Lauderdale and never looked back.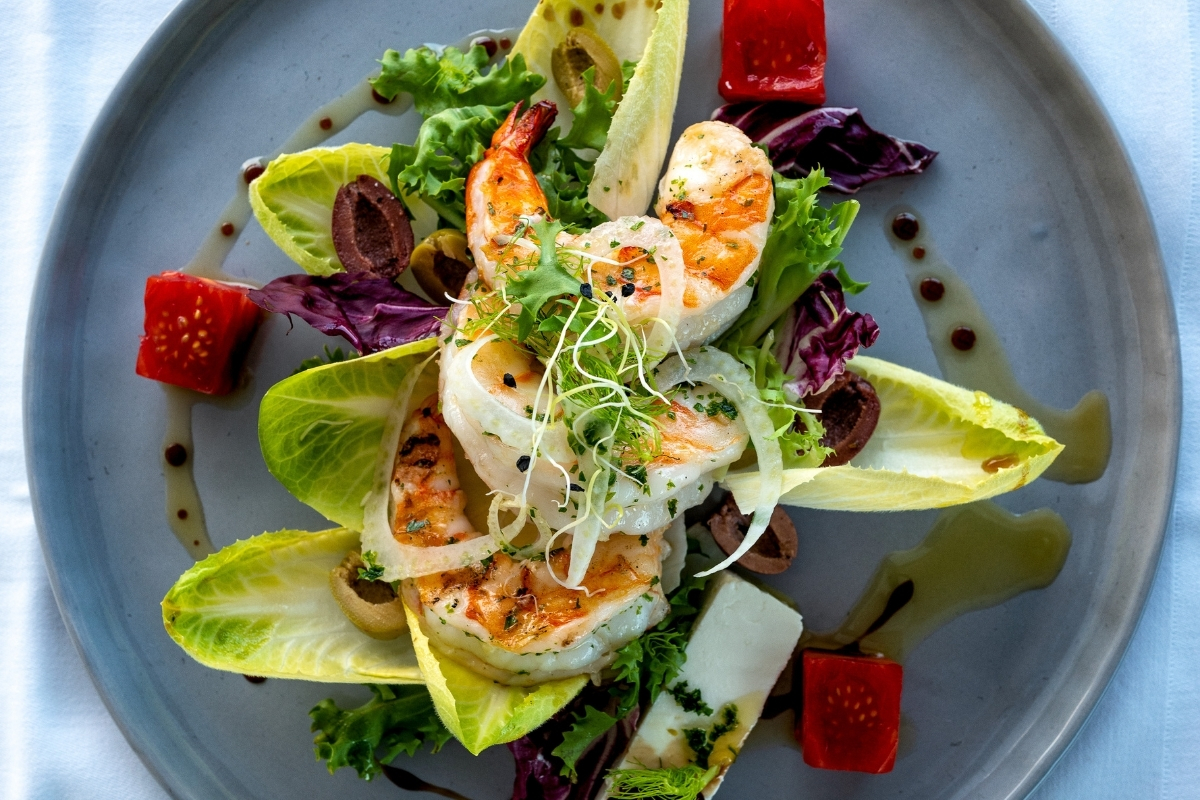 How would you describe your culinary style?
Freestyle. I'm not one that likes to follow recipes so I just go with the flow and cook what I feel like that day.
What's your signature dish – what has really wowed your guests?
While my favourite type of cuisine is Asian, my signature dish has to be roasted New Zealand lamb rack marinated in chermoula and served with mint emulsion. Delicious!
Where do you get inspiration and ideas for creating your own menus?
By speaking to and brainstorming with other chefs in the industry. Instagram and Pinterest are also a great source for ideas. I also look to what the owners are leaning towards and then use cookbooks so I can create my own spinoffs.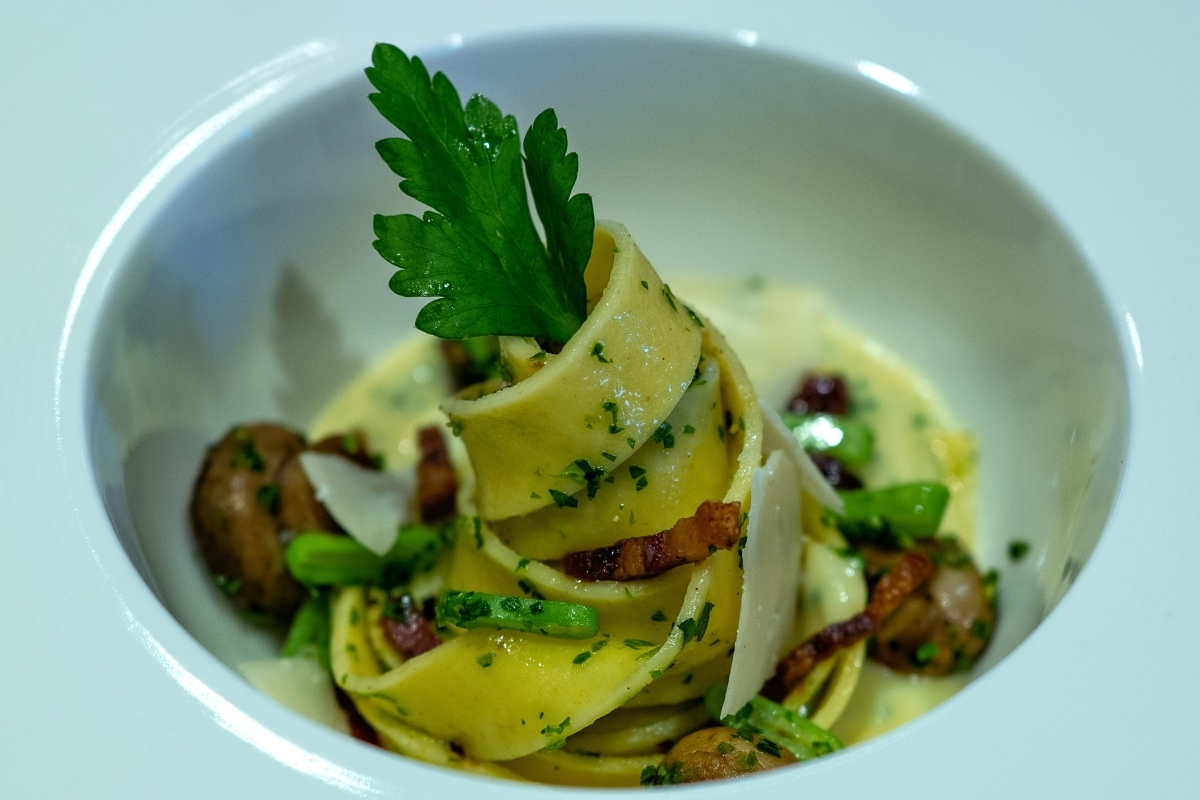 What's your favourite restaurant and why?
Anjin in Orange County. It's a hole in the wall Korean BBQ that's back home and it is hands down the best food. I love taking my friends to experience a new style of cuisine, and cooking your own food there adds so much joy. They also have the best sparkling Sake that pairs amazingly with the beef short rib and table side fried rice.
What's the secret to cooking high quality food on board compared to ashore?
Working with local ingredients that are in season and fresh. Keeping it simple and letting the produce speak for itself.
What are your favourite destinations in terms of local produce?
Nothing can touch the Nice market in France for their fresh fruits, veg and spices.
What's the most unusual ingredient you've come across on your travels?
I once had the boss ask me to cook and serve a Nautilus he caught in Palau.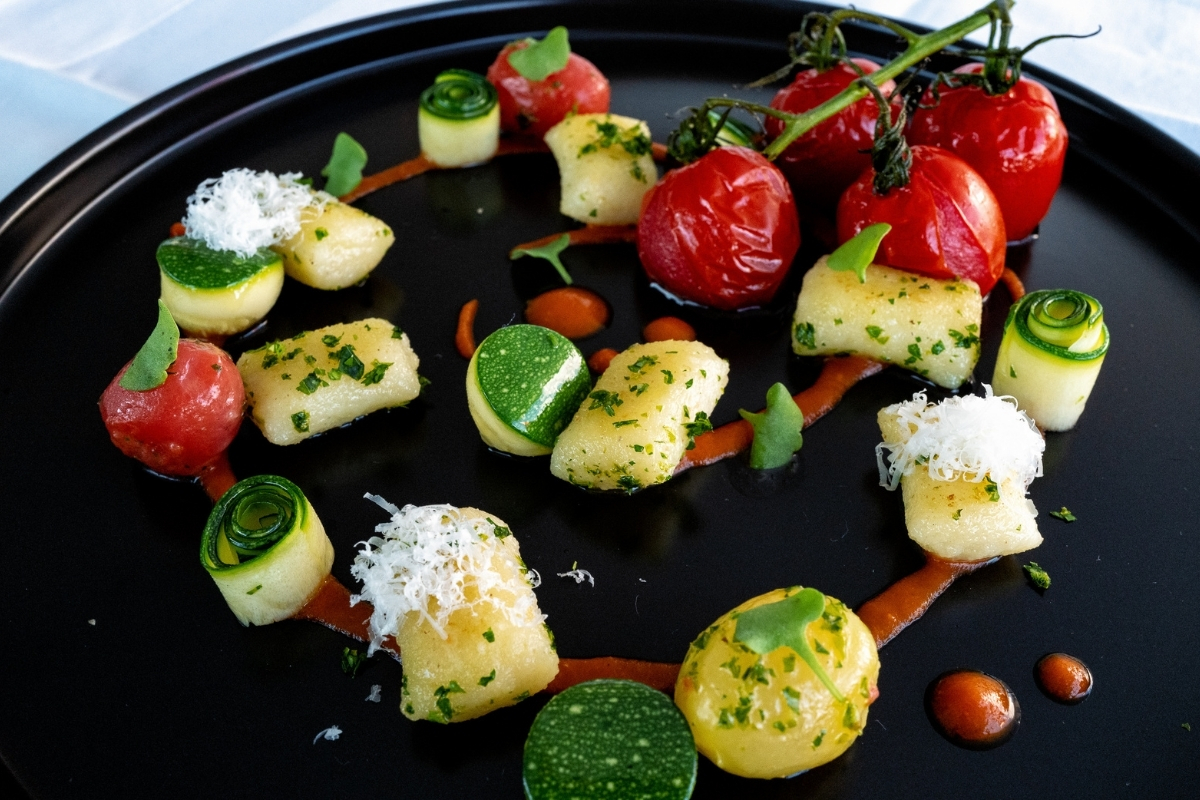 How do you manage special dietary requirements such as vegetarian, vegan and gluten-free?
Always have gluten free basics on hand as a rule. Prepare for those requests as well as you can before you even receive them – that way you are always covered. Even if a guest does not specify dietary requests on the preference sheet, I always plan on having someone with a gluten intolerance. As with everything on a superyacht we are in the hospitality business, there is no request we cannot cater to. It's our job to find a way to make it happen and ensure the happiness of our guests.
Are you seeing any trends at the moment – what's on the horizon?
Trends come and go with the seasons, but health and clean eating is definitely something that has come to stay. People are more concerned now about what they put into their bodies than ever. Healthier lifestyles mean translating food that not only tastes delicious but also looks sexy and fits into exactly what the guest requires.
As well as creating beautiful dishes, do you get involved in table decoration?
I have a rock star interiors team that pairs my food with a table to match every service, so my help is not needed when it comes to the table décor during the season. We work on many ideas as a team pre-season – bouncing off of one another has never let us down.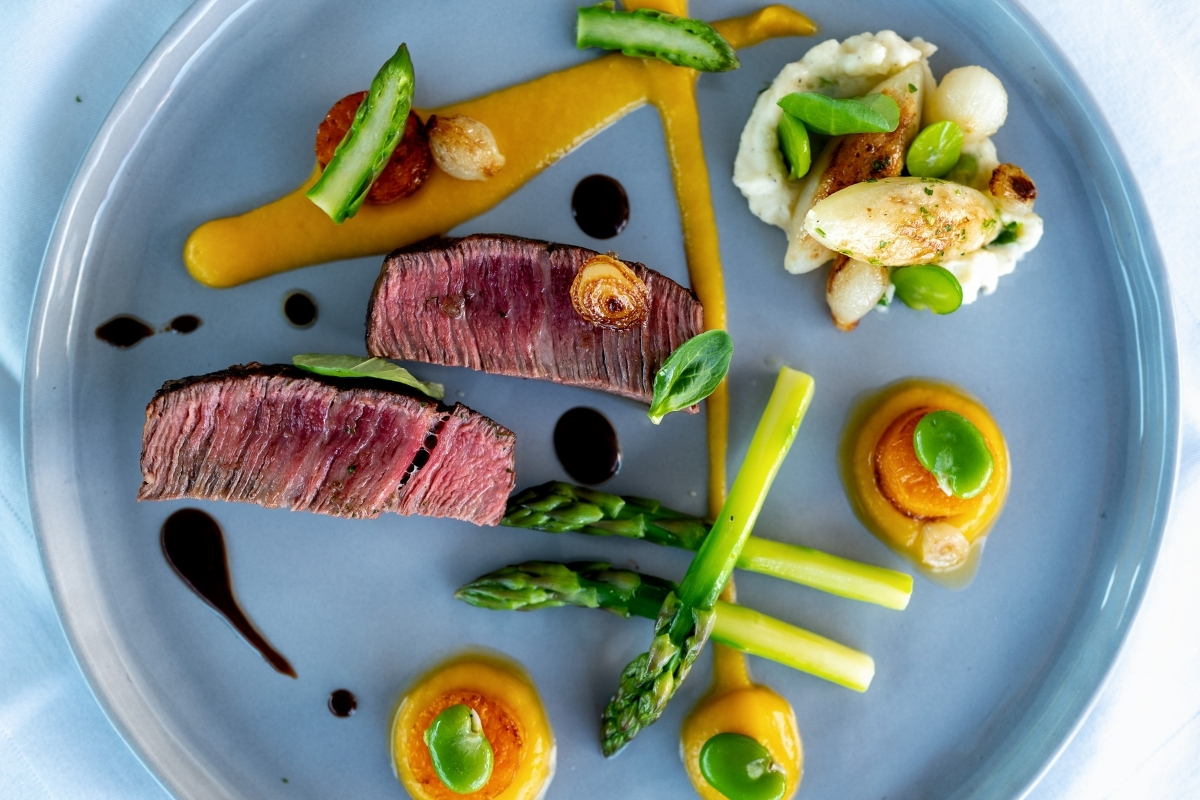 Who chooses which wines to stock on board?
My chief and 2nd stew have a wealth of knowledge when it comes to wine. They take the courses they can and are always researching new wines and looking for the local varietals in our locations that will pair with my food and that the guests will enjoy.
What's your view on sustainable sourcing and buying local wherever possible?
Wherever we are I always try to buy local and support local small business. Finding suppliers who may be a little off the well-known track – especially in the Caribbean - always pays off.
What do you most enjoy about working as a superyacht chef?
Travelling, even if it may be limited sometimes. Meeting new people from all around the globe is always a plus, too.
What have been some of the highlights and best moments while working on board?
BBQing with Jimmy Buffet on the sundeck is up there!
What is your future ambition – what would you like to do when you eventually move ashore?
I would love to work with children, animals, and the elderly. My heart has always been pulled towards helping the community and the less fortunate.