Captain Kürşat Gazioğlu
Hailing from Turkey, Captain Kürşat Gazioğlu grew up on the water from a young age. Leading the hard-working crew of seven on board MY FX, he has been with the yacht since her launch in 2016, which means he leads with the utmost respect and passion.
Both he and his crew are great with both children and adults alike, with the deck crew always happy to assist guests with the yacht's superb array of water toys, which includes a jet ski, SeaBob, inflatables and diving gear, perfect for an action-packed charter under the Mediterranean sun.
Whether taking guests out on FX's plethora or watersports equipment, setting up BBQs, or going fishing or diving, the yacht's professional crew offer service with a smile, with no request too big. Here we chat to Captain Kürşat Gazioğlu about his passion for yachting, favourite cruising grounds, and why he believes there's no better yacht for an action-packed charter with family and friends.
Can you tell us a little about your background and how you got into yachting?
I grew up in a coastal town called Marmaris, where I was introduced to the world of yachts. I always loved being on the water – I started working as a parasailing captain in watersport centres from a young age, but I always had bigger dreams which led the way into yachting.
How long have you been a captain and what are some of the yachts you've worked on?
I have been a captain since 2004, and have headed up yachts including Azimut 116 Ileria, Sunseeker Predator 26m Alesta, Benetti Classic 24m Kiora, Peri Yacht 29m FX and at present, Peri Yacht FX 38m. I have been with MY FX since she was built in 2016, and have stuck with her since the very beginning.
How would you describe the owner's vision for FX?
The owner really loves the vessel and it's clear that he cares deeply about her. He spends a lot of time on board. I'm thankful though that, ever since she was built, he has given me direct authorisation to maintain the boat to the best possible standards.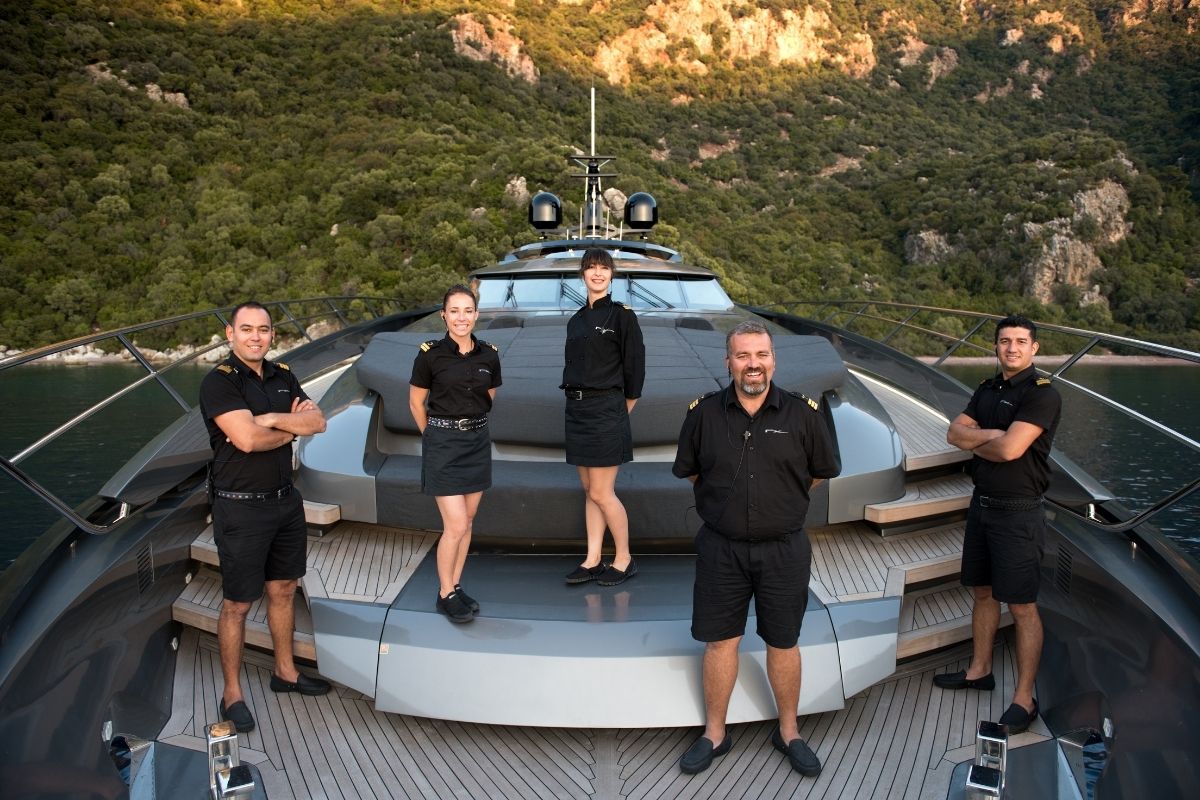 How would you describe the style and personality of the yacht?
While she is quite aggressive looking, she is also incredibly sea going. She is definitely a modern build, but the ambiance on board is warm and friendly – you get the best of both worlds!
What's your personal style as captain?
I lead with discipline, but my priority is also making sure my crew on board are happy and comfortable. Of course this is to their benefit, and it also ensures service runs much more smoothly for our guests, too.
What's the best thing about working on FX?
I love the impression that people have of her. She has a very different look to most of the yachts out there, and she draws attention wherever we go.
What are some of her standout features?
Her metallic silver hue makes her stand out from all the pristine white yachts on the market, and her design has even won her an award at the prestigious international World Superyacht Awards.
Which types of client do you think are most attracted to charter?
While I think anyone would absolutely love a superyacht charter on board FX, we mostly see families who like to relax, chill out, enjoy good food and discover new places.
What types of experiences can you offer charter guests on board FX?
Lots! It all depends on how charter guests likes to spend their time, but our crew has great knowledge of the local area so, weather dependent, we can sail to many different locations during one charter. They also know the best locations to hide during bad weather, so guests don't need to worry about it spoiling their trip. We also have plenty of watersports to enjoy, we can set up BBQs, go fishing, diving etc. Guests will definitely not get bored on an FX charter.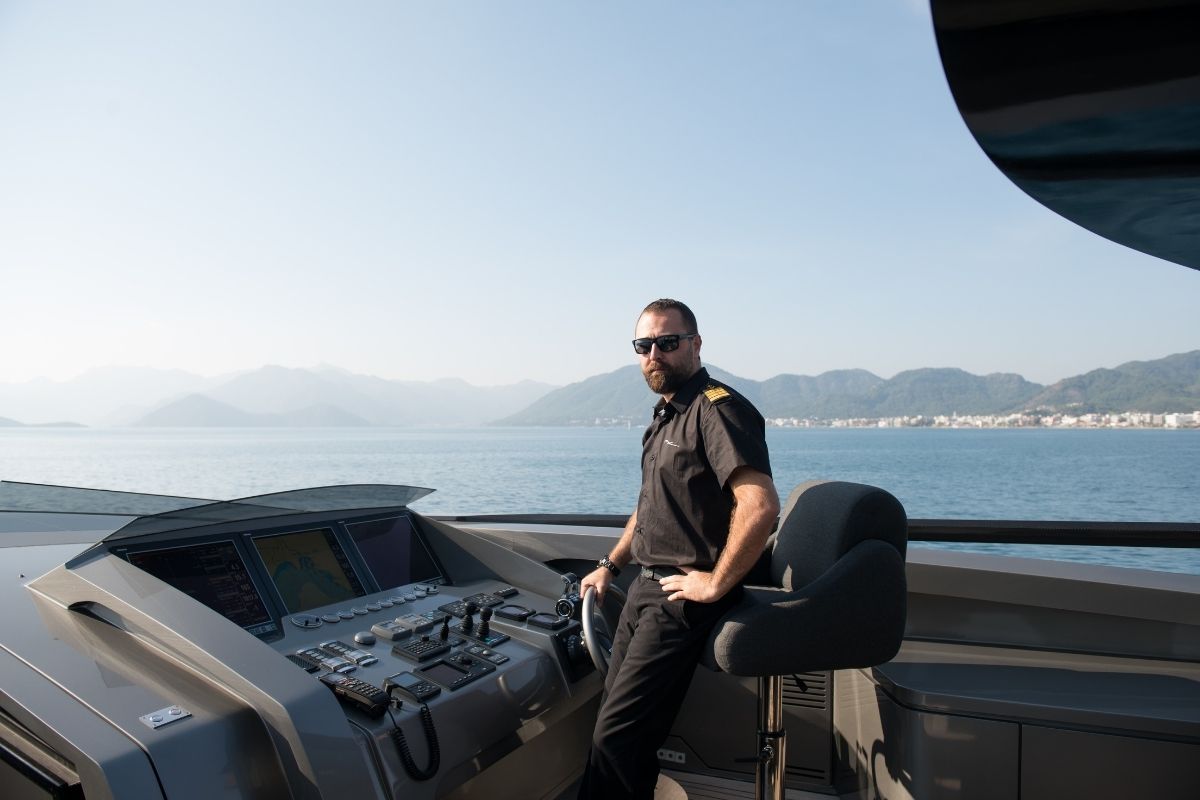 How would you describe the style of the crew in three words?
Hospitable, friendly, approachable and open to learn – that's seven words, I know!
Are there any interesting personalities or talents among the crew?
We have a chief engineer who is also a dive instructor, and all our deck crew come from a watersports background so they love taking guests out on the toys. One of the stew is also great at fashion design, so she's handy for tailoring should any of the guests need something fixed.
How are the yacht and crew prepared to accommodate children and teenagers on charter?
We always take safety precautions when children are on board, including ensuring there are no sharp corners exposed, and we put nets up if needed to avoid any accidents. There are always crew around to make sure they are safe. We have kid-friendly toys on board, and for the teenagers there is a great sound system both inside and out which is perfect when throwing a party. The SONOS system allows them to connect with their personal devices anywhere on board too, so they can play whatever music they like.
How would you describe the cuisine on board?
We have a new chef who has an incredible knowledge of international cuisine, so watch this space!
Tell us about the toys and tenders – which toys are the most popular with guests?
The jet skis are always very popular, and we also have a SeaBob, inflatables, an extra inflatable platform which we attach to swim platform which kids love, an inflatable island, two tenders, fishing gear, diving gear and some gym equipment. There's plenty for everyone to enjoy.
What are your usual cruising grounds?
We usually charter in Turkish and Greek waters, but we can head further out around Europe at the client's request.
Which destinations are your personal favourites and why?
I like places that are uncrowded and untrodden, with clean waters for exploring. In Turkey, my favourite destinations are Bozburun, Selimiye and Bozukkale, and most of the smaller Greek islands have beautiful bays too.