Eminence
78.43m | Abeking & Rasmussen | 2008 (2018)
"Get over there ASAP, you'll kill it." These were the words that ultimately guided Chef Tom Nicholas into the superyacht industry, passionately uttered by his friend and restaurant manager in Australia who was a chief stew for 10 years. Since then, he hasn't looked back.
Australian-born with Italian and Greek heritage, Chef Tom now works beside a talented sous chef, bringing to life delicious dishes inspired by the Mediterranean flavours he grew up surrounded by in his grandmother's kitchen.
Not one to rest on his laurels, Chef Tom also specialises in Japanese, Szechuan and Thai cuisine, making sure your taste buds never get bored on board.
From his best kept culinary secrets and all-time dream menus to his ability to cater to young children and food intolerances alike, Chef Tom gives us the lowdown on a culinary experience on board Eminence.
Where are you based right now?
I'm a first generation Australian with Italian and Greek heritage, but right now I live in Split, Croatia with my partner and two-year-old daughter.
What motivated you to become a chef and where did you train?
I grew up immersed in European food and cooking culture. There was always something going on at my grandmother's house and it was always a family event. There would be sausage making, gnocchi, passata, wine or tending to the massive vegetable garden. I didn't realise it until recently, but that planted the seed for me.
I completed my apprenticeship in Sydney, Australia and was lucky enough to work with some brilliant chefs in both Sydney and Brisbane.
Who are your chef heroes and who has influenced your style of cooking?
I'm a big fan of David Chang and everything they are doing at the Momofuku food group. Also more recently Yotam Ottolenghi for his Middle Eastern/Asian fusion and authentic Israeli dishes that have really helped to lift my vegetarian and vegan cooking. I'm also a fan of Enrique Olvera at Pujol in Mexico City for his take on authentic Mexican is amazing.
How did you come to work as a superyacht chef?
I worked with a restaurant manager in Australia who was a chief stew for 10 years and she pushed me into it. "Get over there asap, you'll kill it" she said.
What is your favourite type of cuisine?
Anything Asian, especially Japanese, Szechuan and Thai, but I love it all. Nothing beats a bowl of noodles.
What are your specialties and what's your signature dish?
Again, anything Asian but also rustic home style and made with love. A slow cooked Spring lamb shoulder with toum dressing us up there. I've served this both family style with all the sides and beautifully plated as part of a degustation menu.
How would you describe your culinary style?
I like to use traditional recipes and keep up with current food trends to create something modern, healthy and authentic.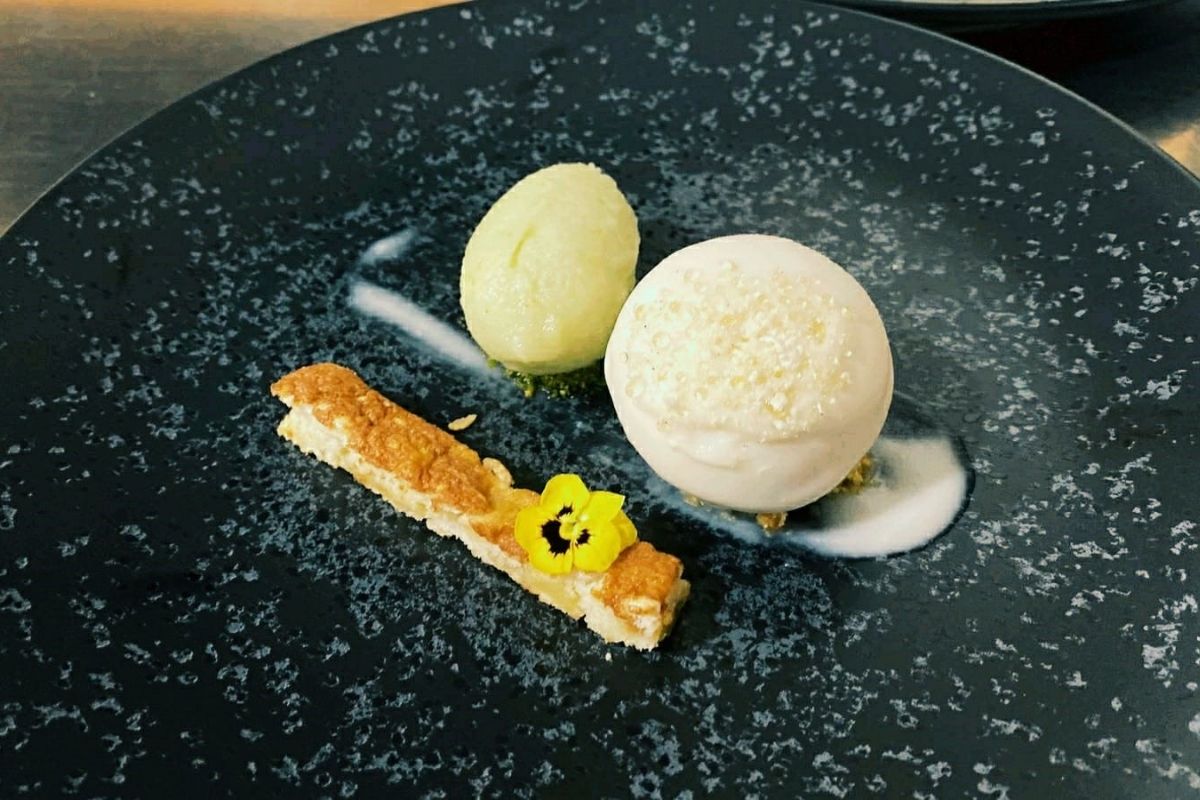 Where do you get your inspiration and ideas for menus?
A walk through the markets wherever we are helps me a great deal, and staying in regular contact with my suppliers to keep up-to-date with new products, produce and ingredients. I also have a few good books on flavour profiles and combinations that never leave my side, and my partner is always pushing me to try new recipes. And of course traveling to new places and trying to get a table at the best restaurants along the way.
What's the secret to cooking high-quality food on board compared to ashore?
Creativity and innovation. Planning ahead to source the best ingredients in remote areas but also being able to work with what is on hand by adapting it to your recipes is key. A wide skill set and an open mind helps.
Do you prefer to use local ingredients when on charter?
Absolutely, but only if they are of the best quality and truly local. I love it when a fishing boat pulls alongside us with a fresh catch.
What are some of your favourite destinations in terms of local produce?
Spain and France for consistently good fruits and vegetables. Also The Netherlands, the produce coming out of there at the moment is amazing.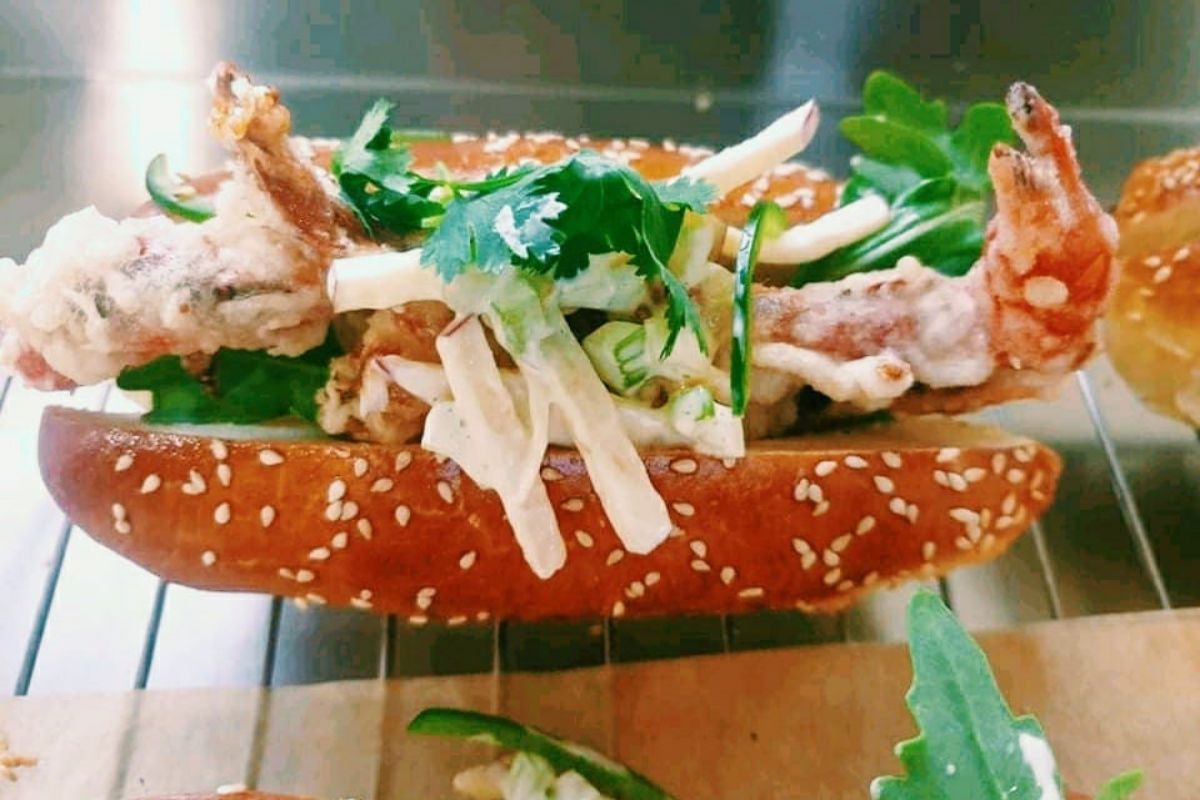 What's the most unusual ingredient you've come across on your travels?
It has to be the grasshoppers and ants/ant larvae I had in rural Mexico. It's a bit of a novelty now but it's all they had to eat there at one point. It's something we're going to see more of in Europe and the Americas.
How do you manage special dietary requirements - are vegetarian, vegan and gluten-free now standard requests?
It's become standard now. Diets and lifestyles like this are how people care for themselves today, so it's important for chefs to be open minded and always do our best to ensure these needs are met.
How do you cater for young children?
I have a two-year-old myself who basically eats anything you put in front of her, but some children are a little fussy and that's okay. It really depends on the parents' preferences - sometimes they eat with the adults, sometimes I'll prepare a special meal for them, usually healthy vegies, carbs and proteins.
What would be a typical spread for a family party?
A nice whole fish and roasted meat dish with lots of sides, salads, fresh baked bread and something yummy for dessert.
What's your dream menu and your personal favourite?
Japanese Omakase is my number one but the tasting menu at Pujol in Mexico city is a very close second.
As well as creating beautiful dishes, do you have any influence with table decoration?
I do try to give the service team some ideas to tie in with the menu theme, but they do a consistently amazing job anyway so it's best if I leave them to it.
Who chooses which wines to stock on board?
Our chief stewardess and service team along with guest preferences. I'll recommend a pairing if it's requested and it's nice to have some wines to match your theme nights, i.e. South American, Japanese etc.
What do you most enjoy about working as a superyacht chef?
Fresh seafood and working with top quality ingredients. I also love the collaboration with my sous chef to create something truly special.
What have been some of the highlights and best moments while working on board?
There have been too many memorable moments to choose one, but I can sum it up with working with great people, for great people who value what we do.