Cartouche
28.95m | Blue Coast Yachts | 2011 (2022)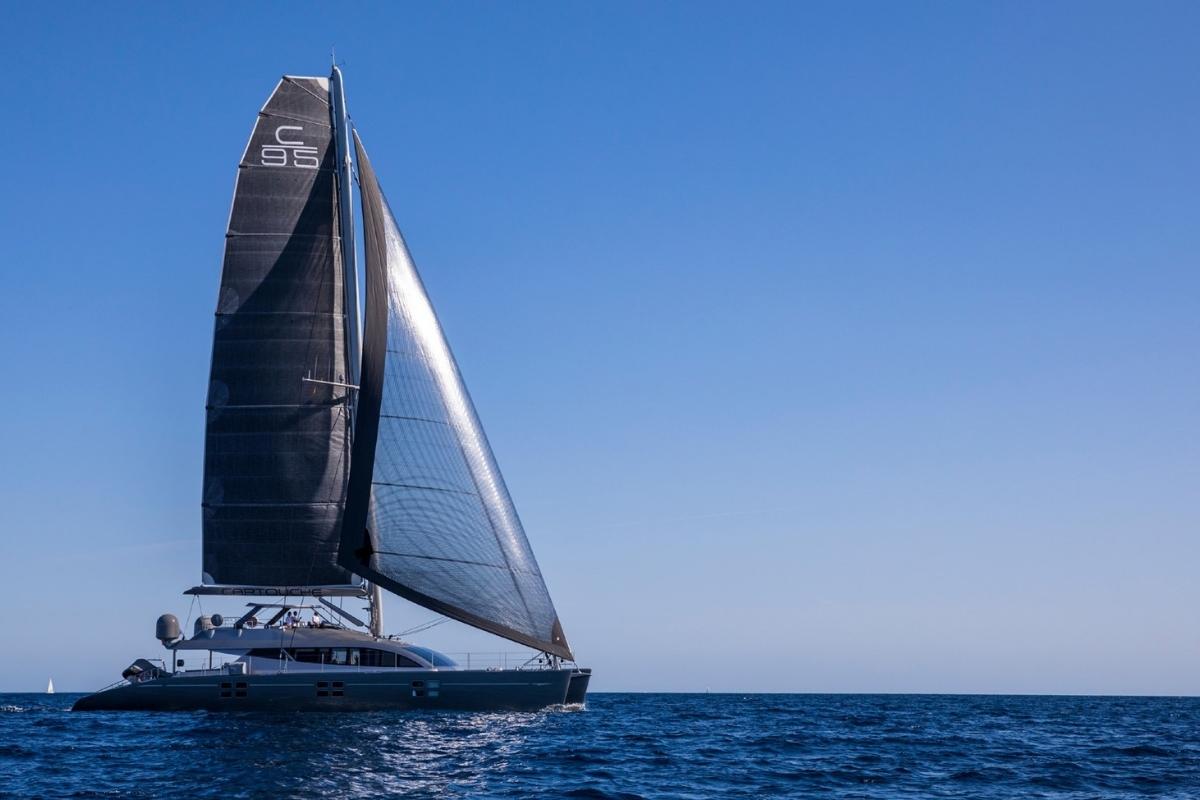 Designed by the famous naval architect Jean-Jacques Coste, Cartouche is a custom built 95' sailing catamaran – one of the largest charter catamarans in the world – a spacious vessel that embodies luxury cruising.
In addition to this timeless elegance, the Blue Coast 95' offers superior comfort and premium performance combining modern styling with elegant aerodynamic lines, which are seamlessly integrated into the vessel's voluminous interior.
This superyacht is built for ease of handling and fast cruising with a minimal need for crew, equipped with a fully automatic furling boom allowing safe and easy sail reduction.
Her sporty appeal and comfort at sea provide an idyllic means of enjoying the thrills of luxury sailing with all the high-end amenities of an exceptional cruising vessel.