From Saudi to Sudan: Exploring The Red Sea
An underwater world home to a kaleidoscope of colours, the scale of opportunity for both yacht owners and charterers is shaping a new wave in
bespoke travel to the Red Sea.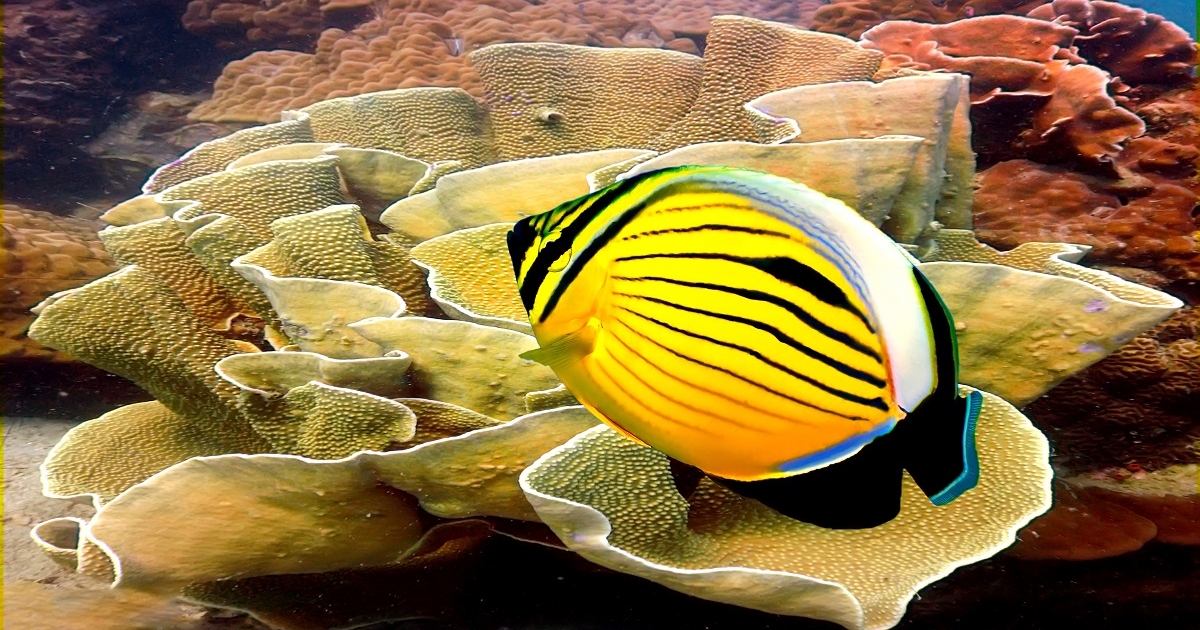 Often dubbed the 'Red Sea Riviera', there are several competing theories surrounding the origin of the Red Sea's colourful name. One suggestion gives credit to the nearby red-tinged mountain range of Harei Edom, while others believe it stems from the seasonal blooms of algae, which can make the normally crystal-clear waters appear a deep orange-red. Wherever it comes from there's no denying this stunning marine ecosystem is a haven for charterers looking for adventure and something a little bit different.
A narrow strip of water extending southeastward from Suez, Egypt, the Red Sea separates the coasts of Egypt, Sudan, and Eritrea to the west from those of Saudi Arabia and Yemen to the east. A place of both culture and tradition, it has long been a destination for divers thanks to its thriving biodiversity and coral reef ecosystem, which stretches for 1,240 miles along the coastline. With reefs up to 7,000 years old in parts, many protected by the Egyptian government as part of Ras Mohammed National Park, and sitting just a short journey through the Suez Canal from the Med, the Red Sea is a great option for charterers who want to extend their yachting season into autumn and winter.
Fun fact: the Red Sea is approximately 35 per cent saltier than most other seas, which gives it unique health benefits. Not only is the saline concentration believed to improve blood circulation, but the sandy beaches also contain minerals and black sand, which can be used to treat skin inflammations, rheumatism and arthritis.
Best times to visit the Red Sea
The Red Sea and its surrounding countries experience extremely harsh sun in the summer and reduced water visibility in the winter, so visiting in the shoulder seasons of March – May and October – November is highly recommended. While temperatures can still soar, they average around 35 degrees Celsius, offering the perfect conditions for plenty of ocean dips.
Saudi Arabia
Saudi Arabia is one of the fastest growing tourist destinations in the world, and it only opened its doors to international tourists in September 2019. With its unspoilt and mainly unexplored shores, plus plenty of deserted bays and low-lying islands, the Kingdom lends itself beautifully to the liveaboard, with divers able to explore its 1,600km of pristine coastline.
If you're still not sold, a new initiative hopes to invigorate yachting in the Red Sea, with three world class projects in development. Known as the Red Sea Collective, the megacity of Neom in the country's northwest, the Red Sea Riviera concept Amaala, and The Red Sea Project all aim to further engage with the yachting community and establish the country as a future yachting hub.
A sustainable development project with its own international airport, ultra-luxury hotels and resorts, and cutting-edge mobility solutions, all spread across 28,000 sq kms, The Red Sea Project is already well underway, with the team aiming to deliver 16 hotels, an airport, and a new village to house the approximately 14,000 people that are going to live and work at the destination by 2023.
Amaala is on a smaller scale, set in the Prince Mohammad bin Salman Natural Reserve across three communities. With 2,800 hotel rooms and more than 900 private residential villas, apartments, and estate homes, alongside 200 high-end retail establishments, fine dining, wellness, and recreational facilities, the 4,155 sq km year-round destination will also offer a fully holistic wellness retreat and be home to an integrated sports and entertainment community. Elsewhere, visitors can expect a dynamic programme of cultural events, plus an exclusive arts scene set amid an Arabian botanical garden complemented by a collection of sculptures.
For a fully curated trip to Saudi Arabia, Pelorus, offer a customised cultural journey by superyacht which includes a day exploring the UNESCO World Heritage Site of Jeddah, snorkelling with a champion Saudi Arabian female free diver plus a trip inland taking you one hour north to Al Ula. From the airstrip, drive in 4×4's to the Ragasat, or 'Dancing' Mountains, before transferring to quad bikes and dune buggies to race through the narrow labyrinth of canyons. Founded in the 6th Century BC, you can also discover the atmospheric ruins of Old AlUla with a personal historian and enjoy a stunning sunset before an exclusive candle-lit dinner overlooking Elephant Rock.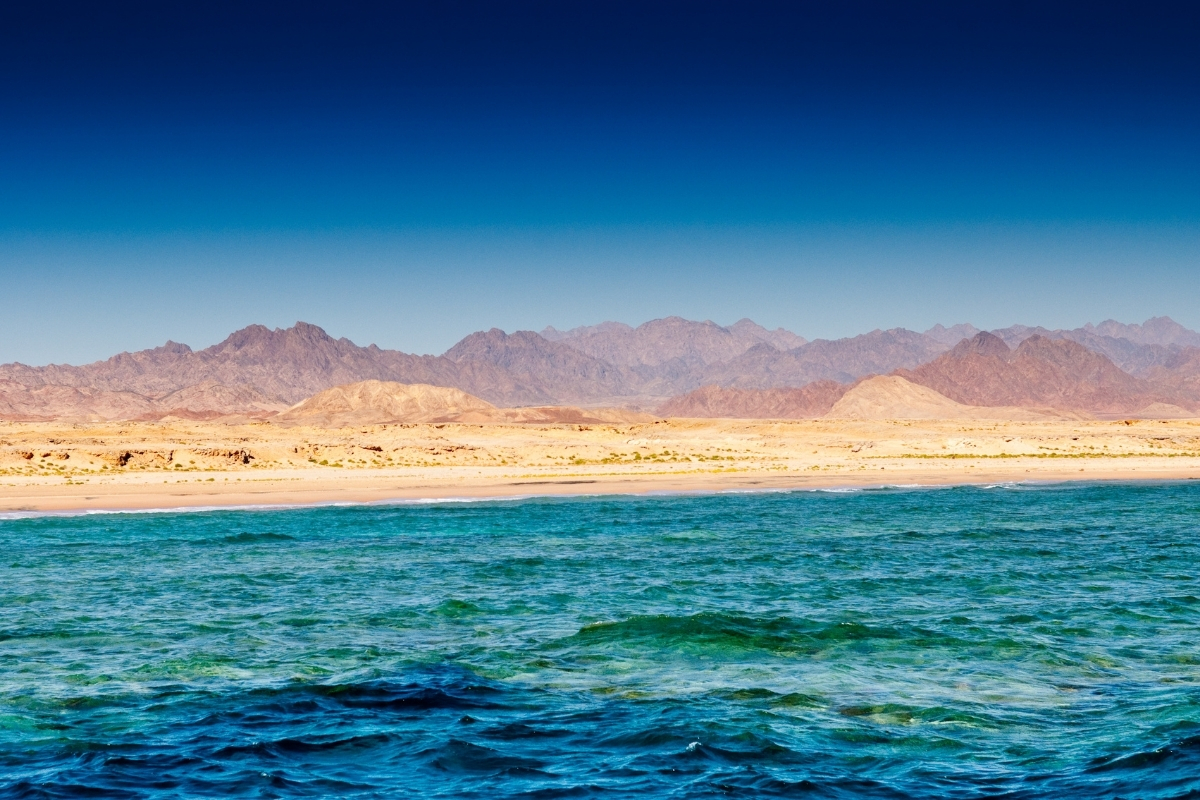 Sudan
While Sudan is rarely considered as a superyacht destination, those in the know say the reefs and atolls peppering the water around its southern islands offer some of the best diving in the world. With its diverse and varied marine life you can expect to see incredible coral gardens and schools of fish, a variety of sharks, barracuda, manta rays, dolphins, humpback whales, pilot whales, green turtles and hawksbill turtles - head there between January and April and you might even spot a hammerhead or two.
For a real adventure at sea and inland, Pelorus offer some of the most exciting Sudanese expeditions available, beginning with a visit to Suakin. Developed by Ramses III during the 10th century B.C.E, only ruins of this once great coral city still exist. You'll spend a morning climbing around the crumbling walls and learning about the history of this abandoned trading and exploration hub from your expert guide, before heading out for some game fishing for yellowfin tuna, coral trout and grouper with local fishermen. Back on board you can enjoy your catch expertly prepared by your yacht chef for dinner.
If diving is the draw, you can invite a world class dive master and conservationist on board to guide you in the untouched waters that surround your yacht. Central Sudan is a great spot for wreck diving, with untouched atolls rising up from 750 metres, and huge reefs with great tales to tell – from Moses' great exodus to ancient pirates. Add to that excellent visibility, undamaged reefs and prolific marine life (butterfly fish, hammerhead sharks, surgeonfish, dolphins, and turtles, to name a few), prepare for a truly spectacular underwater experience.
You will also have the opportunity to kite surf with your onboard instructor between tiny islets where you can enjoy entire stretches of archipelago all to yourself or, under the expert guidance of Pelorus conservation guides, you can participate in conservation efforts to protect the endangered Arabian Red Sea shark and tag manta and tentacle rays.
Things to keep in mind
Remember provisioning is limited here so it's best to stock up in advance.

All vessels are required to have a specialist Marine Park Permit for all dive operations in Sudanese waters.

While transitional governance arrangements have brought relative calm across Sudan, further protests cannot be ruled out so keep away from any demonstrations, monitor local media and follow the advice of authorities.
Eritrea
Defined by its towering mountains, flat topped hills, rugged topography and spectacular coasts, Eritrea remains relatively untouched by the outside world. Following a recce in 2019, Pelorus has negotiated with the Eritrean government to secure exclusive access so you can enjoy your charter in total privacy.
With incredible opportunities for secluded diving among WWII wrecks and plentiful, vibrant marine life, most of your time will be spent among the small, remote islands that make up the Dahlak Archipelago. Dive masters will ensure you are privy to the most exclusive dives in the country (the islands of Dissie and Durgella for starters), so expect to see beautiful corals, dolphins, mantas, groupers, snappers and lionfish, plus humpback whales and whale sharks which are visible at various points of the year.
Its shallow waters and higher temperatures have allowed the corals to adapt over time. As such, marine biologists believe the Eritrean oceans could provide a living laboratory to help endangered coral reefs around the world survive in the face of global warming.
As verdant on land as it is at sea, be sure to cruise to Massawa and travel through rich agricultural mountains to a small village where you'll be met by an old steam train for your own private use. Still in its original state, the system it runs off dates back to 1887, with the journey meandering through the capital city of Asmara, stopping along the way to enjoy the scenery and an al fresco lunch. Great for birdwatching, Eritrea is home to around 175,000 breeding pairs of 21 different recorded species, including the near-threatened white-eyed gull and the vulnerable Socotra Cormorant.
Things to keep in mind
Eritrea is a military run country so permits are required for every aspect of Etrien life.

The FCO advises against all travel within 25km of Eritrea's land borders.
Egypt
As one of the most popular tourist destinations in the world, tourists fly from all over the world to explore the austere pyramids of Giza, discover the mighty Nile and relax in the pristine sands of Sharm El-Sheikh. However, for a different side to this cultural hotspot, a luxury yacht charter allows guests to explore the rugged desert beauty above the waterline and a mesmerising vibrancy below.
Your journey will start at the uninhabited Giftun el Saghir, where stunning coral reefs and spectacular sandy beaches abound. For those looking for a more in-depth experience of the Red Sea's ancient civilisations, book a transfer by helicopter to Luxor to enjoy the Valley of the Kings and Karnak, where you can explore the temples and statues of the ancient Egyptians.
The next stop is Sahl Hasheesh Bay, which boasts unspoilt dive sites just off the coral sand shores among an abundance of colourful marine life. Explore the desert quad biking or on horseback before a visit to the picturesque old town of Sahl Hasheesh.
A swim at Soma Bay is also a must, renowned as the optimum spot for coral diving, windsurfing and kitesurfing. Home to Egypt's largest kite surfing centre, there are also many world class hotel spa facilities nearby, perfect for easing overworked muscles.
Be sure to take two days to explore El Gouna, where countless interconnected islands, beautiful turquoise lagoons and luxurious beachfront resorts will take your breath away. You can kitesurf at popular and hip Mangroovy Beach or you can take time out to enjoy the luxury spa. Golfers will be drawn to the challenging course at state-of-the-art Steinberger Golf Resort.
Last but not least, diverse marine life and hundreds of Red Sea coral reef sites make Sharm el-Sheik – Bay of the Sheik – a magnet for divers and eco-tourists from all over the world as one of the very best snorkelling and diving locations on the planet. Visit the UNESCO-recognised Old Town of the City of Peace as well as the S. Aikaterini Orthodox Monastery. Sharm el-Sheik is also home to some of Egypt's most luxurious hotels with a buzzing and exclusive nightlife scene.
Images: Supplied by Pelorus; Amaala
Read Next: