The Régates Royales: Cannes' Most Prestigious Sailing Regatta
When it comes to regattas, they don't get much more prestigious or highly regarded than the Régates Royales.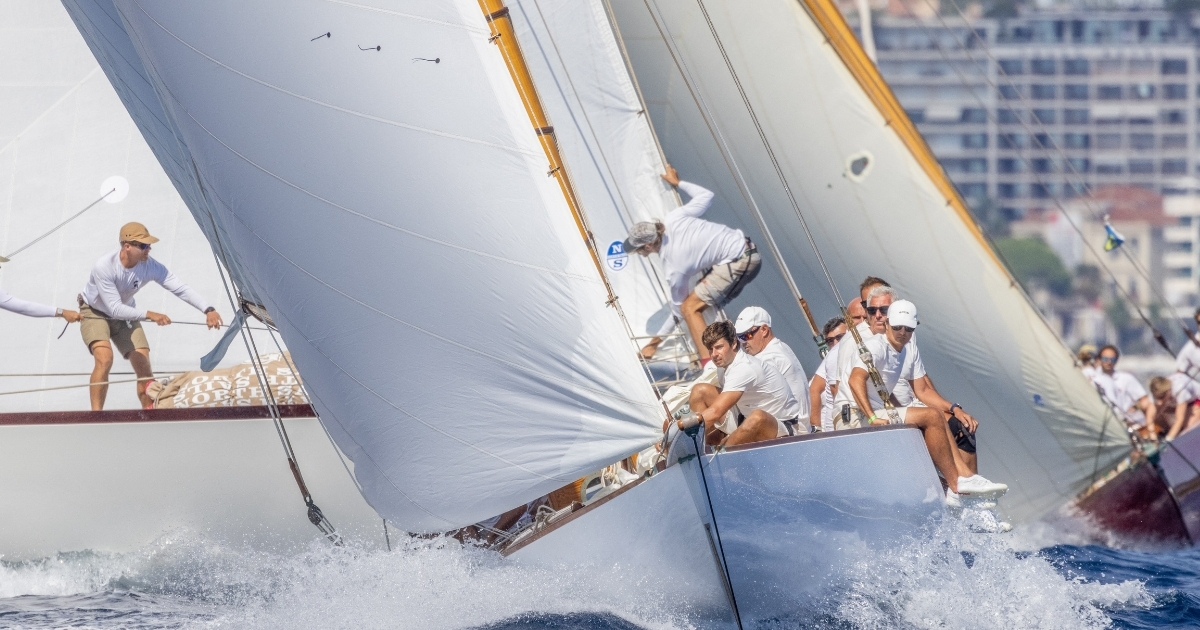 Established in 1929 to honour King Christian X of Denmark and his 6 MJI yacht Dana, this week-long series of races attracts the world's best yachtsmen and women to compete at IGY's Vieux-Port de Cannes in the south of France.
Taking place this year from 24-30 September, it features the European Championship of the 12 MJI - the legendary yachts which competed in the America's Cup between 1958 and 1987.
A true highlight of the annual classic sailing calendar, the Régates Royales attracts every level from experienced racers to regular, passionate sailors who all share the dream of competing in this incredible event.
A chequered history
To understand its popularity, you need to look back at its rich and chequered history. Kicking off at the end of the roaring 1920s, the Régates Royales enjoyed a golden age for a decade, with the Danish king winning two races and coming second in another before the event sank into oblivion, becoming largely forgotten in the 1960s.
Cannes' nautical director Jean-Pierre Odéro resurrected the regatta in 1978, with 6 and 8 MJI racing again, continuing the closely forged bond between the city of Cannes and yachting.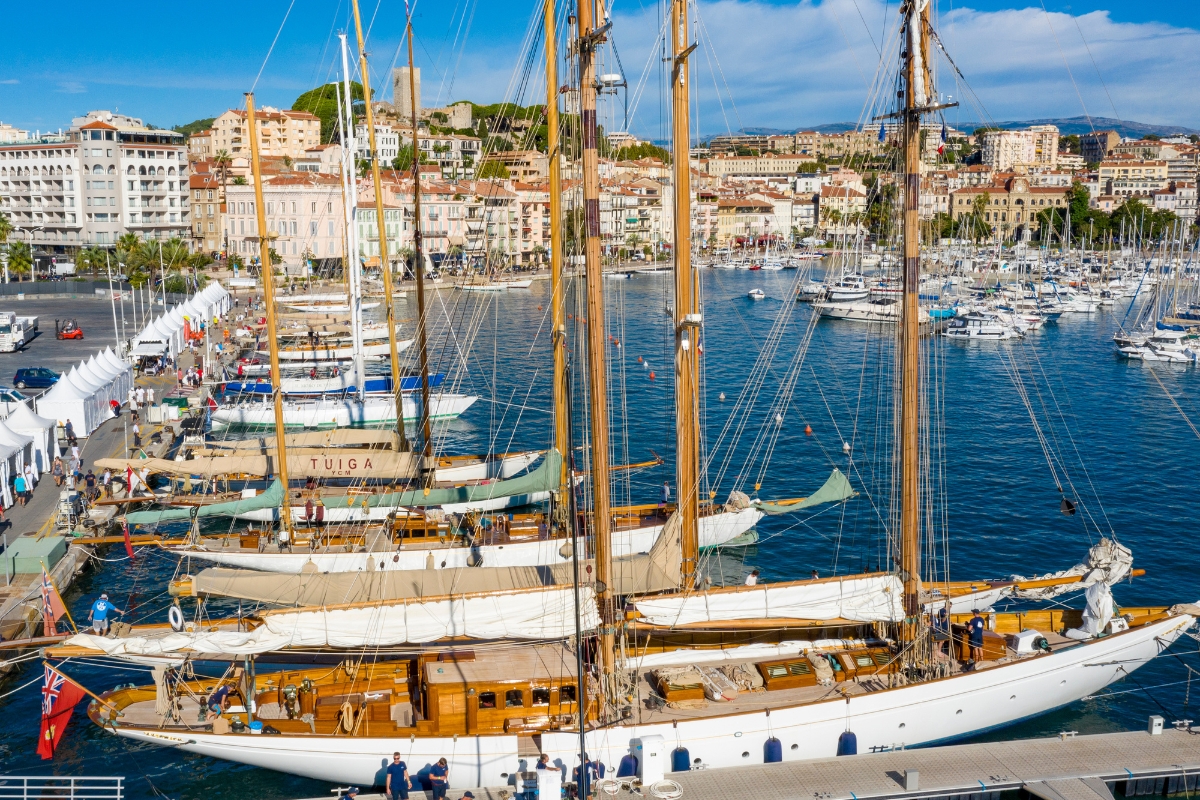 In 1994, classic yachts finally entered the arena and the preservation of the passion and heritage of classical yacht craft became a fundamental part of the event's raison d'être. Jean-Pierre Odéro remained a guiding force of the Régates Royale until his death in 2003.
A world-class sailing event
Today, as the 45th edition, which is partnered by the Carlton Hotel in Cannes, approaches, it's clear that enthusiasm for this iconic sailing tradition continues unabated, with more than 150 of the world's most famous classic yachts expected to attend.
"Régates Royales is a fantastic event on the water and probably the biggest classic yacht regatta in the world," says Thomas Bunodière, Marine Operations Director at IGY's Vieux-Port of Cannes, who is helping to coordinate the regatta.
"This event is one of the rare opportunities where traditional yachts, pieces of history, race together. Crossing each other on the water are yachts designed by William Fife and previous legends of America's Cup. It's a real part of sailing history."
Cannes: a yacht hub par excellence
The annual event gives an additional buzz to the already dynamic port where Thomas oversees yachting and leisure operations, and which has become a welcoming hub for cruise passengers, local fishermen, boaters and industry professionals. Early autumn is the optimal period weather-wise for a regatta on the Côte d'Azur, according to Thomas.
"The atmosphere on the dock is special with all the sailors interacting with great conviviality. I sail regularly in the bay of Cannes and have also had the chance to sail during previous Régates Royales.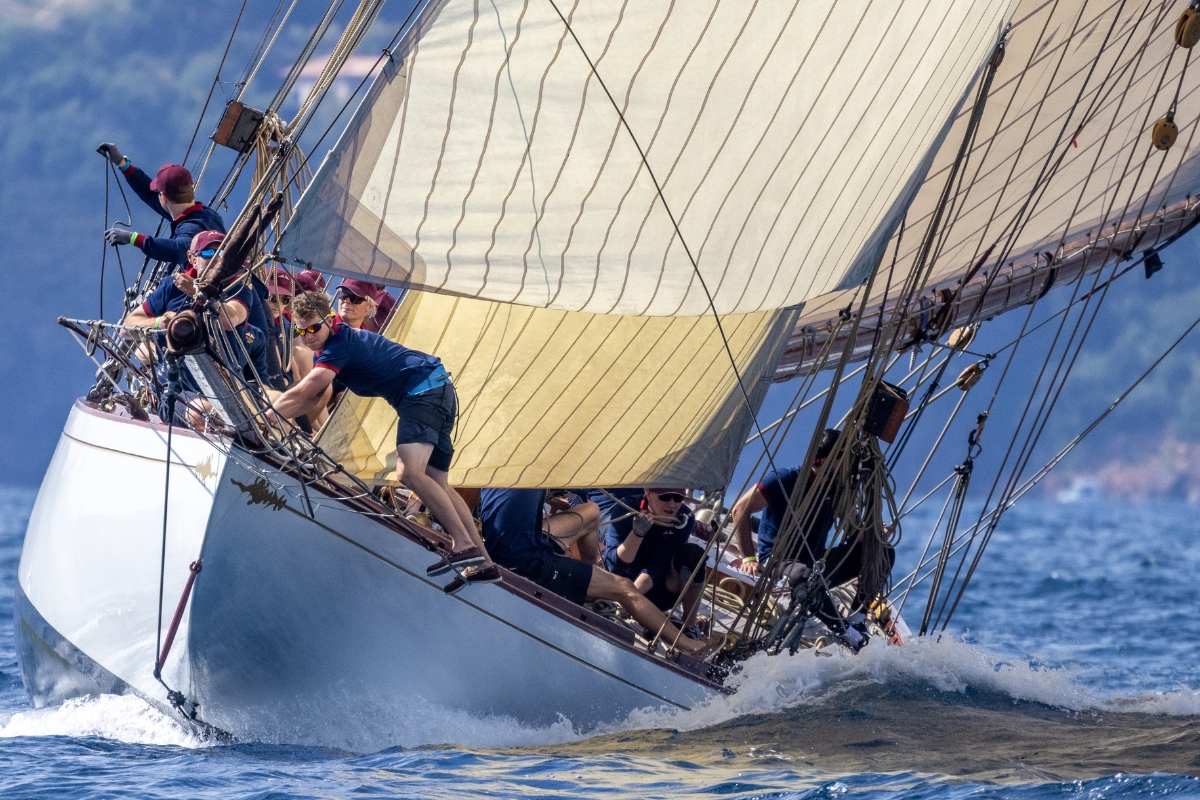 "This bay offers some fantastic sailing conditions in September with warm water and various wind conditions. You can have light winds, summer breezes, strong westerly winds called 'mistral' or south-easterly conditions generated by a low on the Genoa Gulf. All these wind conditions combined with the landscape of the Estérel mountain range are the perfect cocktail for tactical games on the water.
"When you participate in a regatta, it's always great to have the same event-identity year to year and Cannes' Régates Royales has its own identity and atmosphere which is beloved by sailors. It's an historical event and an unmissable date on the city calendar of Cannes. It's also a key regatta at the end of the sailing season."
Art, cocktails and talent
This year's official street art inspired poster has been designed by French artist and filmmaker Thierry Guetta, also known as Mr Brainwash. "One of the highlights of the Régates Royales is to combine art and culture with sailing," says Jean François Cutugno, President of the Yacht Club de Cannes. "It's in the DNA of the event and the town. We like to ask a great artist to design the official poster and it's a great honour to have Mr Brainwash this year.
"The 45th Régates Royales is shaping up to be a great event, with an exceptional line-up. But I'm not forgetting that the Yacht Club continues to train future champions while supporting young crews of the highest calibre, such as Matisse Pacaud and Lucie de Gennes, world youth champions from Cannes who have just won the European Championship in Poland."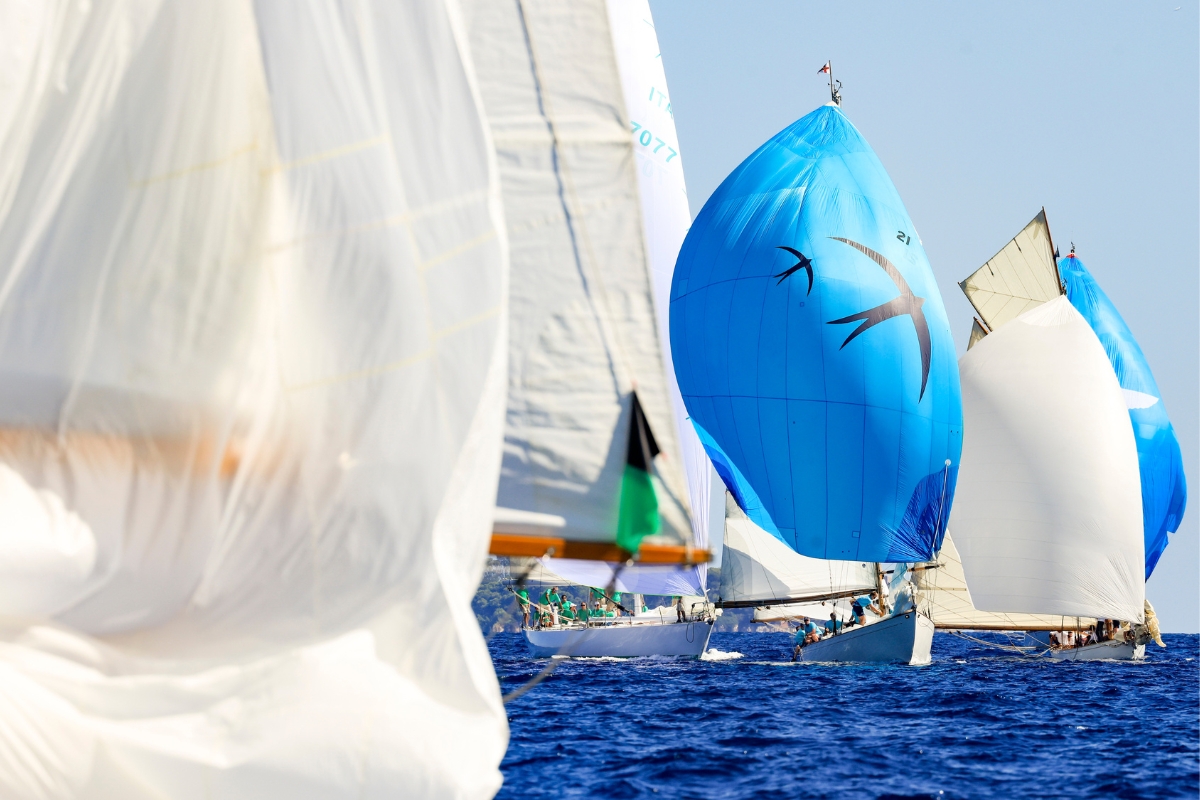 A celebratory Régates Royales Special cocktail has been created by the Carlton Hotel, comprising curaçao, gin, lemon juice and lavender syrup, with General Manager Carlo Stragiotto expressing his joy at being part of the historic proceedings. "We are delighted to be joining forces with the Yacht Club de Cannes, further reinforcing Cannes' status as a must-see destination for yachting enthusiasts," he says.
This year's event looks set to be one of the most eagerly anticipated and successful yet, with Thomas adding: "The Cannes Régates Royales 2023 edition seems to already be one of the most popular editions. It will for sure have more than 100 yachts up to 55m, including a 12 MJI European Championship which will be a peak event within the regatta. These sailing boats are just legends on the water!
"I'm not sure I will be able to race this year but I would love to join a day race. A day on the water is always a great day."
With around 1,000 sailors representing 10 nationalities taking part and approximately 5,000 visitors a day on site in Cannes during regatta week, Jean Francois Cutugno is keen to emphasise the most impressive and memorable aspect of the Régates Royales.
"It's the history and the fact that it is a real competition unanimously appreciated by the competitors," he says. "Our competitors don't offer courses and organization of the same quality; they're more focused on 'show'."
Image credits: Carlo Borlenghi.
Read Next: