Submersibles: Exploring the Deep with Rob McCallum of EYOS Expeditions
There aren't many corners of our planet that remain relatively undiscovered and under the radar, but one of the last remaining frontiers is deep water ocean exploration.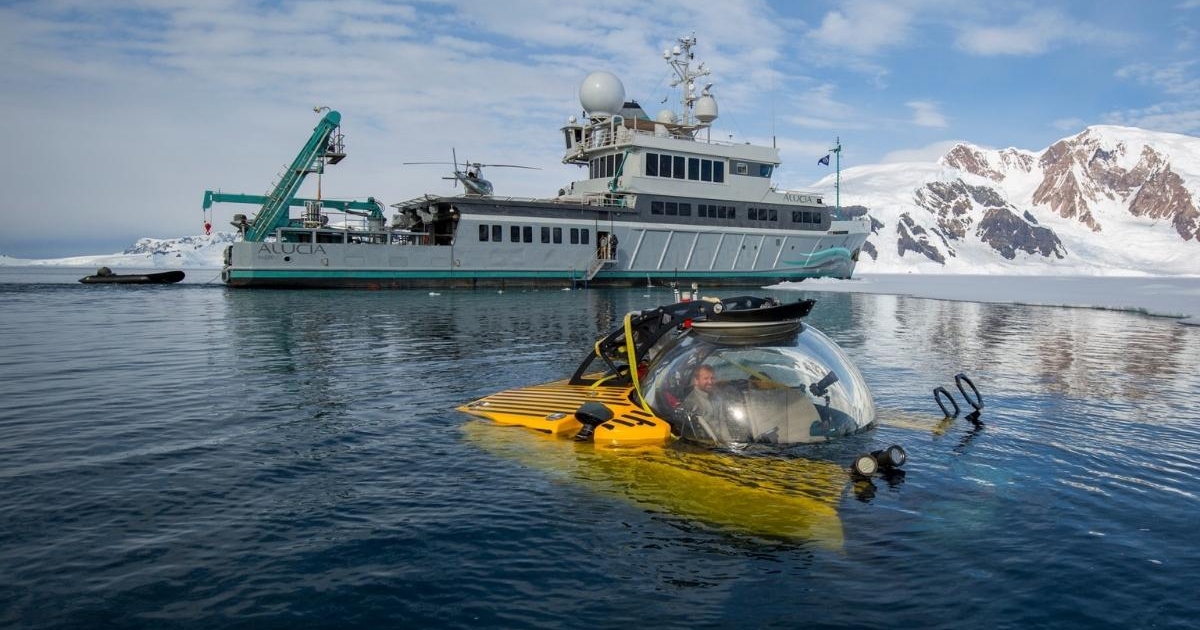 With superyacht owners getting younger, however, the idea of scaling the hidden depths of the world's great oceans to explore virtually uncharted territory is gaining in popularity. No longer the stuff of fantasy, it's becoming a viable and perfectly achievable, if meticulously planned, adventure.
For those UHNWI's tempted to join the elite band of pioneers who have achieved these incredible feats many thousands of metres below the ocean surface, putting their trust in Rob McCallum is probably the best first move they could make.
A former park ranger who grew up in Papua New Guinea before working for the UN, Rob is the world's foremost expedition leader in deep water exploration. A guest speaker at the upcoming Caribbean Charter Yacht Show in St Thomas in December, New Zealand-born Rob will be waxing lyrical on the amazing opportunities that await lovers of the big deep.
"My job has always been about making complex things happen in remote places," says the co-founder of EYOS Expeditions from his home near Massachusetts. "I did that as a park ranger, then as an operations specialist for the UN, then I did it in the technical and commercial expedition worlds and I'm now doing it in the private expedition world."
Rob established EYOS 15 years ago with a partner after realising that no one was offering the kind of specialised superyacht expedition planning he was highly experienced at.
"Back then, one or two yachts a year were going somewhere interesting but there was no real expertise on board and they were taking big risks," he says. "The fact that we could help them do it safely seemed like a natural fit and we now run 60-70 expeditions a year. We operate completely by word of mouth and it's through our existing customers that we get new business. It's kept us busier than we could ever have hoped for."
EYOS oversees chartering – working with a range of explorer yachts including the recently refitted Hanse Explorer – as well as vessel design and build, refit, conversions and equipment supply. They also undertake consultancy work with government and scientific agencies and respected broadcasters including National Geographic, Discovery Channel and the BBC.
However, Rob prefers to describe his team as simply 'the expedition guys', adding: "We are the only ones in the industry that actually plan, manage and lead our own trips. Some players are boutique or experiential travel consultants but they don't lead their own trips - they get the client and then bring in the skills needed to make it happen.
"With EYOS, you're only dealing with one entity and from a client perspective, that means you get an assurance of quality from start to finish. From our point of view, we have control over the logistics which means it's more efficient and also safer.
"Our team has planned, managed and led over 1,200 expeditions and we've never had a major issue that could not be solved in real time. That is down to treating each expedition as a blank canvas – we don't cookie cut, we don't cut corners, it's completely tailored and customised."
With such an enviable track record – past successes include exploring the Titanic at 12,500ft and the battleship Bismarck at 15,500ft, as well as leading the pioneering Five Deeps expedition with dives to the deepest point in each of the worlds five oceans – it's no surprise to find that Rob is in great demand as a speaker.
"We attend six boat shows a year and have many other speaking event and media engagements," he says. "The big shows allow us to reconnect and strengthen the bonds that keep us together as an industry. All the players are important, from the builders and bunkerers through to owners, crew and agents and it's only at shows and trade events that we get to meet, catch up and see what's developing.
"We give advice and support to the industry because it's not in our interests to see anyone fail. I fly and operate subs and have taken them as far as it's possible to go in the Challenger Deep (36,000ft), which puts me in a position where I can speak passionately and knowledgeably about them without having a dog in the fight.
"It's in my interests to make sure that people who buy subs know what they're getting into and operate them safely because that is good for our clients. Someone has to be the 'trusted uncle' you can go to for advice and I think we've achieved that."
Submersibles are fast becoming the must-have 21st century accessory for wealthy adventurers in search of unique new challenges. With a starting price of between $1.5m - $2m, the sub market is steadily increasing year on year, helped significantly by the quantum shift brought about by the invention of the acrylic sphere, which has replaced the vision-limited metal capsule with portholes traditionally used in subs.
"The technology is well proven," adds Rob. "Acrylic has the same refractive index as sea water, which means that when you immerse it in water, it disappears. Now, instead of being in a machine looking out, you're sitting in an armchair in an acrylic sphere with 360 degree vision.
"Superyacht owners are much younger, fitter and more curious and capable than they were 15 years ago. They are the accidental billionaires; they are really good at what they do and that generates them a lot of money but money is not what drives or defines them. They have vitality, are keen to see their kids brought up in a normal setting and they will never be seen in the Caribbean or Med on a yacht. They want to be in the real world.
"The fact is, if you want to get below 70 metres, you will need a sub. They have gone from being mysterious and dangerous to more mainstream and will be an essential toy to have on an explorer yacht in the next few years."
They also provide a crucial element of safety which scuba diving cannot compete with. While diving allows access to huge swathes of coral and marine life at around 40m depth, the buzz of experiencing the transition from daylight to darkness at around 250m – 300m and reaching a marine wilderness that has never seen daylight, with different creatures and biological dynamics, is hard to resist.
"Subs also allow you to access shipwrecks below sunlight in colder water, which last longer and remain in good condition," adds Rob. "Most wrecks within 50m of the surface are getting pretty trashed because they are in the zone of light and rapid biological turnover so they are decaying but Papua New Guinea and the Solomons have World War II wrecks in dark waters which are in pretty good shape."
His most memorable experience was the Five Deeps expedition which took place in 2018 and 2019. Texas businessman Victor Vescovo approached EYOS to plan and oversee a mission which would take him 47,000 miles around the planet to descend to the deepest points of the Atlantic, Pacific, Indian, Arctic and Southern oceans, a record-breaking global first which was filmed by the Discovery Channel.
The planning alone took two years - was there ever a moment Rob doubted this enormous feat could be executed? "We have a rule that if it doesn't break the law of physics, it's absolutely possible," he retorts with a laugh.
"There were two big challenges; there was no submarine so completing the engineering and design of a submersible (the Limiting Factor, built by Triton) that was up to the task was a big ask. We had some inroads because we had previously helped filmmaker Jim Cameron get to Challenger Deep in the Mariana Trench near Guam. We learned a lot from that so we knew where to start.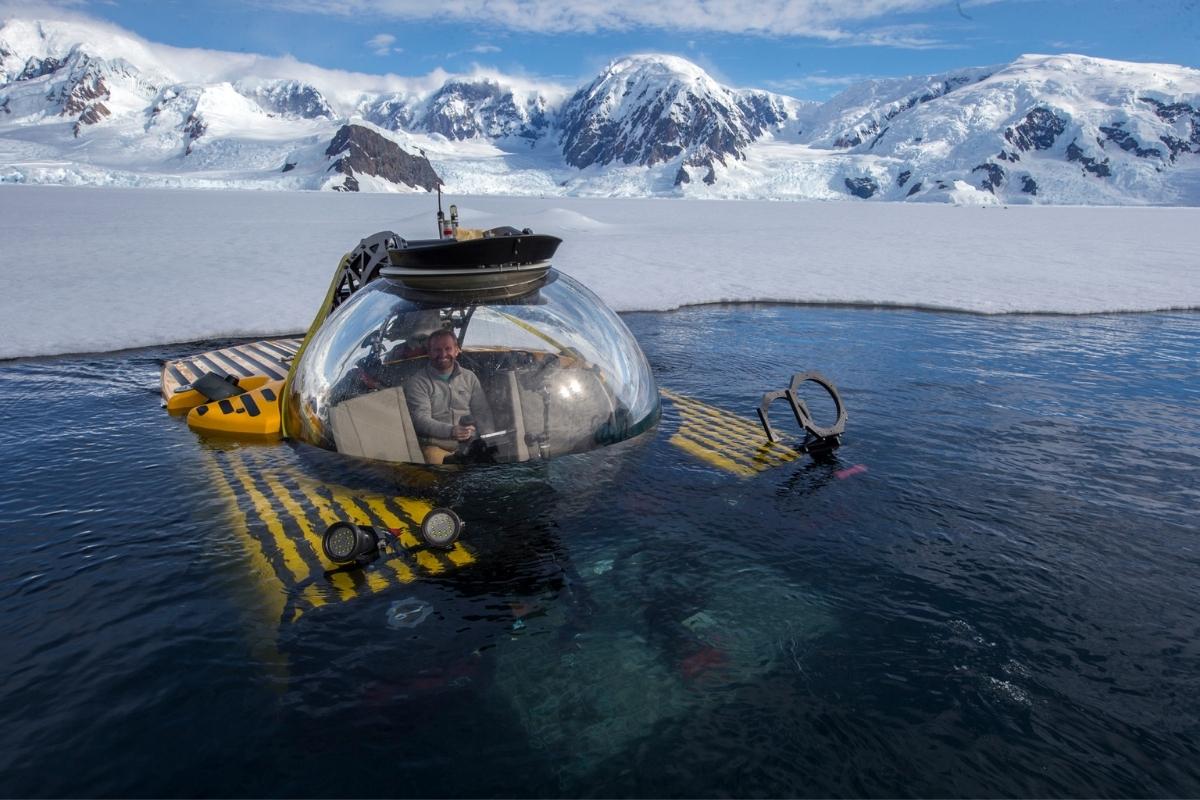 "The second challenge was putting in place the logistics to make it happen. Creating an itinerary, finding the right people, a support ship and a sonar were practical tasks but more importantly, it was about developing the right culture that would embrace failure. We accepted there were a thousand things that needed to fail for us to succeed. We just needed them to fail at a time and pace that we could cope with.
"If you accept that you are going to fail right from the beginning before you achieve success, and you fail in controlled ways so that no one gets hurt, that's good. Embracing failure leads to making improvements, constantly learning and developing and that is the key to success.
"The most important ingredient was that we had a client who put the money on the table, rode the rollercoaster all the way through and never quit. Those clients are like unicorns, you keep them close."
Rob fervently believes that superyachts can be a natural fit with science when the intelligence and evidence gathered during missions has the power to both scare and educate current and future generations, spurring them to take action.
"Now that people are starting to experience the effects of climate change, they are listening a little more carefully to the whole discussion," he says. "I'm not pessimistic at all about the future.
"We've collected over 100,000 specimens from our dives and of those we have examined, every single one contains micro plastics. Even in the most hostile and remote parts of our planet, we have polluted and poisoned the life that is there. If we don't get the message from that, then something is wrong. I'm optimistic because humans can learn. The path we're on is wrong and we need to change quickly.
"There are dozens of expeditions I still want to do, there are so many amazing places to go. People are always asking us for wild and wonderful, new and innovative adventures and we're never short of ideas!"


Rob McCallum is a key speaker at the forthcoming Caribbean Charter Yacht Show in St Thomas from 9-12 December.
For further information please visit the show website.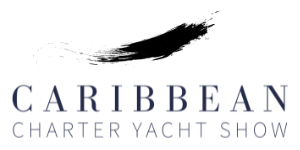 Read Next: