Thumper
40.05m | Sunseeker | 2014 (2021)
Having worked in kitchens for more than 22 years, half of which were spent working in Michelin-starred restaurants, Chef Ryan Plester is one of the most experienced superyacht chefs in the industry.
Adept at rustling up everything from innovative fine dining style dishes to more laidback buffet lunches, Chef Ryan always opts for organic ingredients where possible, with a penchant for locally-sourced meat, fish and vegetables to create dishes that are fresh, healthy and most certainly moreish.
Expect plenty of fine French fare, modern English and Asian dishes that are sure to impress.
You'll be hard pushed to meet a chef more passionate than Ryan Plester, and here he discusses his love of fine French cuisine, cooking for kids, and the specialities you can expect to experience during your next charter.
Tell us a little about your background.
I've always been passionate about food since my childhood. After school I worked as a freelance five star silver service waiter in some of UK's biggest banquet places such as Blenheim Palace, some of London's top football and rugby clubs, the Silverstone Grand Prix etc.
What motivated you to become a chef and where did you train?
It was working in the above environments that inspired me. I've been a chef for over 22 years, and half of it I spent working in high-end Michelin-starred restaurants. I've been a private yacht chef since 2012, working for UHNW clients.
I completed my NVQ 1-2-3 and advanced culinary skills with distinction in Stratford Upon Avon College in the UK, before being recruited to work at Claridge's Hotel in London. This was a fantastic opportunity to start my career, as it allowed me to work with some of Britain's greatest chefs in some of London's oldest kitchens.
Who are your chef heroes and who has most influenced your style of cooking?
My food hero would be Ferrn Adrià, who owned the restaurant El Bulli. Also my first head chef at Claridge's, John Williams, who taught me the very basics of being a chef and how to push myself to exceed expectations.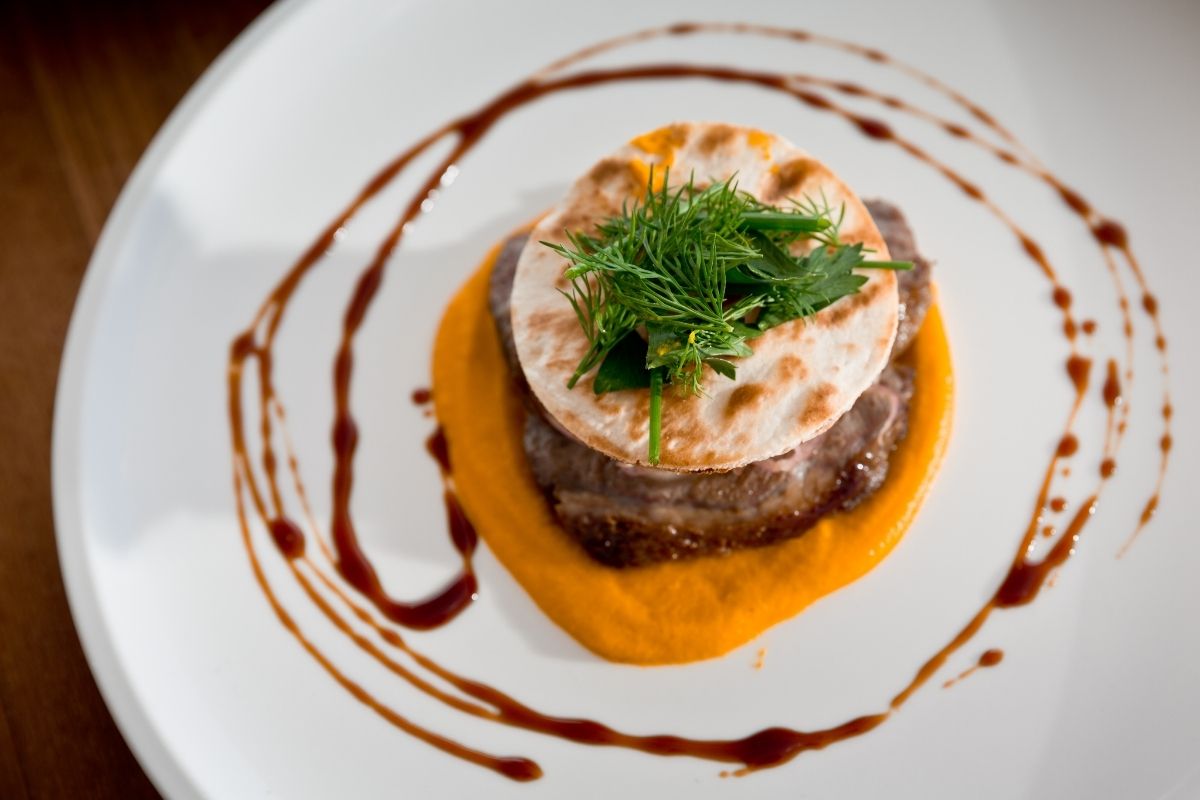 How did you come to work as a superyacht chef?
I've always wanted to work in France, and cooking on charters around the Mediterranean was a great opportunity to do so. It combined my love of French cuisine and the sea, which was the dream.
What is your favourite type of cuisine?
I don't really have a favourite cuisine to be honest; I just like to cook local food well.
What are your specialties and what's your signature dish?
I don't have a signature dish either, but I enjoy cooking classical French, modern English and Asian cuisine.
How would you describe your culinary style?
A mixture of classic and modern cuisine. I'm very adaptable to modern techniques.
Where do you get your inspiration and ideas for menus?
Just from walking around in markets, my imagination, local food, and the internet!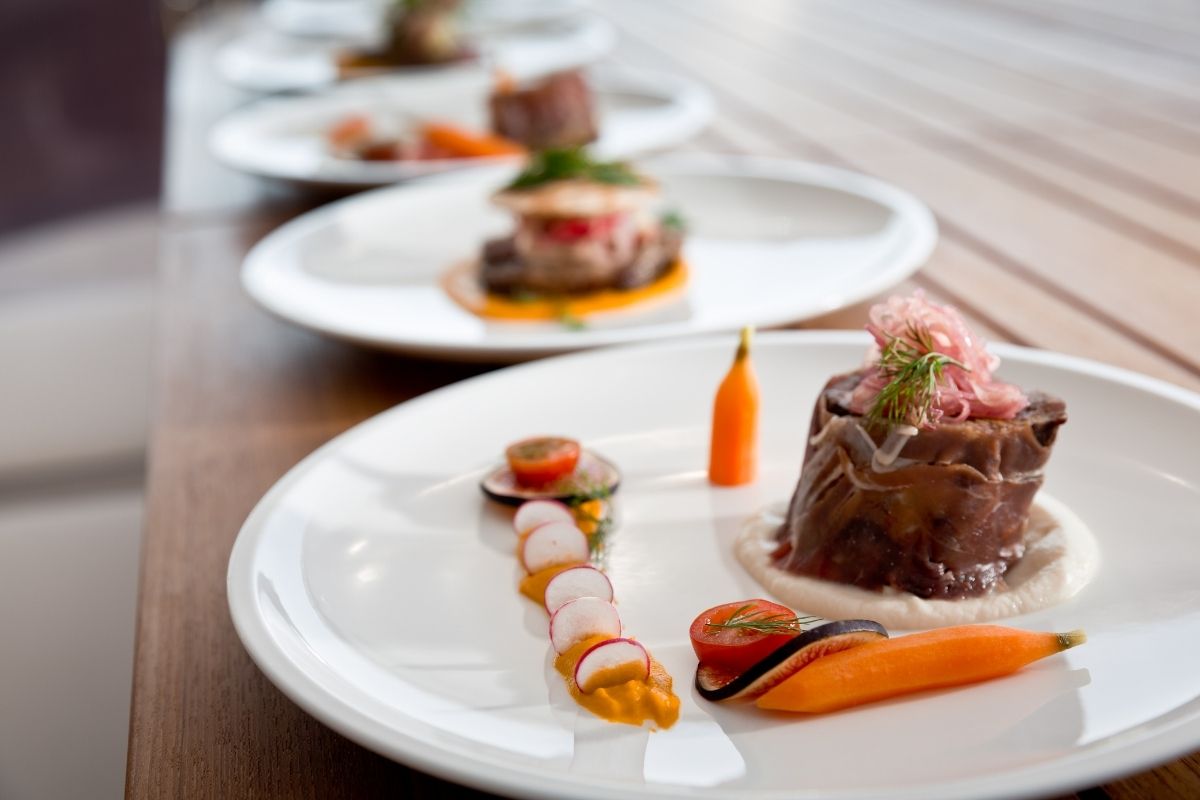 What's the secret to cooking high-quality food on board compared to ashore?
Being organised, knowing where to handpick the best ingredients and prioritising my jobs.
Do you prefer to use local ingredients when on charter?
Yes, I make sure I always use fresh and local ingredients on every charter.
What are some of your favourite destinations in terms of local produce?
In my experience, the South of France and Italy offer the best ingredients in the Mediterranean.
What's the most unusual ingredient you've come across on your travels?
Travelling around Asia I've found jellyfish, sea cucumber, insects and bird's nest soup, among other things!
How do you manage special dietary requirements - are vegetarian, vegan and gluten-free now standard requests?
Yes, and I know how to cater to all different diets. If I'm not sure, I research or consult other chefs who I know from the industry.
How do you cater for young children?
It really depends on their habit of eating. Some kids eat like adults, however I always use fresh organic products while cooking simple food.
What would be a typical spread for a family party?
It depends on what they would like to eat. There are millions of possibilities and I can cook anything. I adapt myself to their needs.
Who chooses which wines to stock on board?
I liaise with the chief stew and interior to discuss wine pairing, which is always very popular on board.
What do you most enjoy about working as a superyacht chef?
Handpicking my ingredients from the best markets in the world.
What have been some of the highlights and best moments while working on board?
It's been amazing cooking for A-list celebrities which I had never thought I would ever meet!
Photo credits: Jeff Brown