Having been a superyacht chef for more than two decades after getting into the industry by chance, Chef Erik Hendriks knows a thing or two about whipping up a luxury feast in a superyacht galley.
Creative, innovative and with a penchant for using local ingredients, the Dutch chef loves experimenting with new dishes and ingredient combinations, which can be inspired by everything from trips to nearby farmers markets to the many restaurants that he has eaten at across the globe.
"I love using local ingredients," he explains. "It allows you to make a real connection with the place in which you are provisioning."
Here Chef Hendriks talks us through a culinary experience on board the beautiful Kathleen Anne, which promises a treat for the tastebuds at each and every course.
Can you tell us a little about your background and what motivated you to become a chef?
I come from a family who are involved in hospitality in Holland, and it just so happened I ended up working in the industry too! I very much liked the ambiance of the trade, so I went to Hotel School in Rotterdam and that's where it all started.
Who are your chef heroes – who has influenced your style of cooking?
The head chefs I had during my apprentices are world famous in Holland - Cat Spijkers and Johan van Groeningen – and they definitely influenced my style of cooking. Then there's also the French masters such as Roger Vergé, the Roux brothers and, for the classic influence, Bocuse.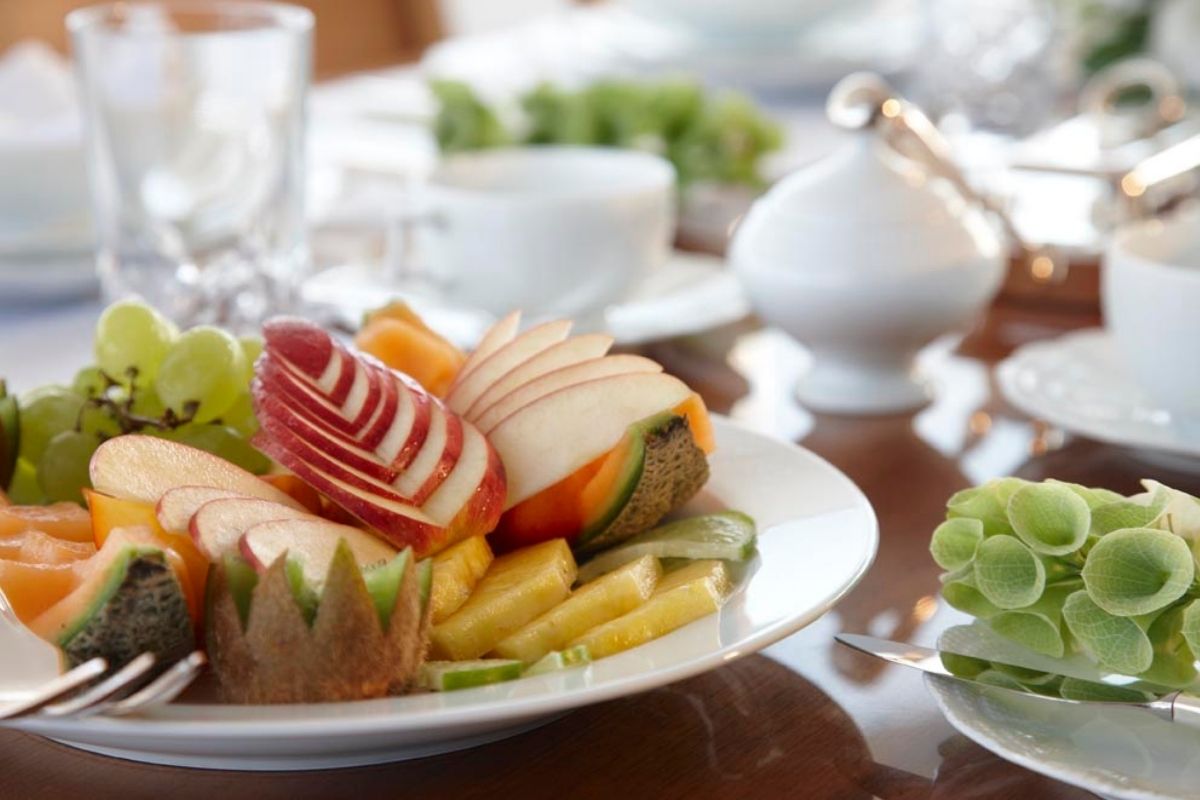 How did you come to work as a superyacht chef?
It was actually a coincidence. I applied for a job that was advertising for a private chef, but it didn't mention it was to work on a yacht in Mallorca. I think it was meant to be though - my father worked at sea for 25 years.
What is your favorite type of cuisine?
That's a hard question because I have so many favourites! But if I must answer, I would say Asian, modern French, home-cooked Northern European food and, of course, my mum's cooking. As for my culinary style, I would describe it as classic, modern and contemporary.
Where do you get inspiration and ideas for creating your own menus?
It's normally quite random. I might get it from being at nice food markets, from interacting with people, from a walk in the nature and from other chefs too.
What's your favourite restaurant and why?
Again it's difficult to pick just one but let's go for Bistro Vidocq in Holland – it's been there for 40 years and I worked there for a short while too. Its French, Dutch and world cuisine is very good and I always visit when back home.
What's the secret to cooking high-quality food on board compared to ashore?
It requires a lot more preparation. You have to think, plan and provision almost one week ahead instead of thinking about the lunch and dinner reservations just one day ahead.
What are your favourite destinations in terms of local produce?
I think you can get amazing local produce in all Mediterranean countries.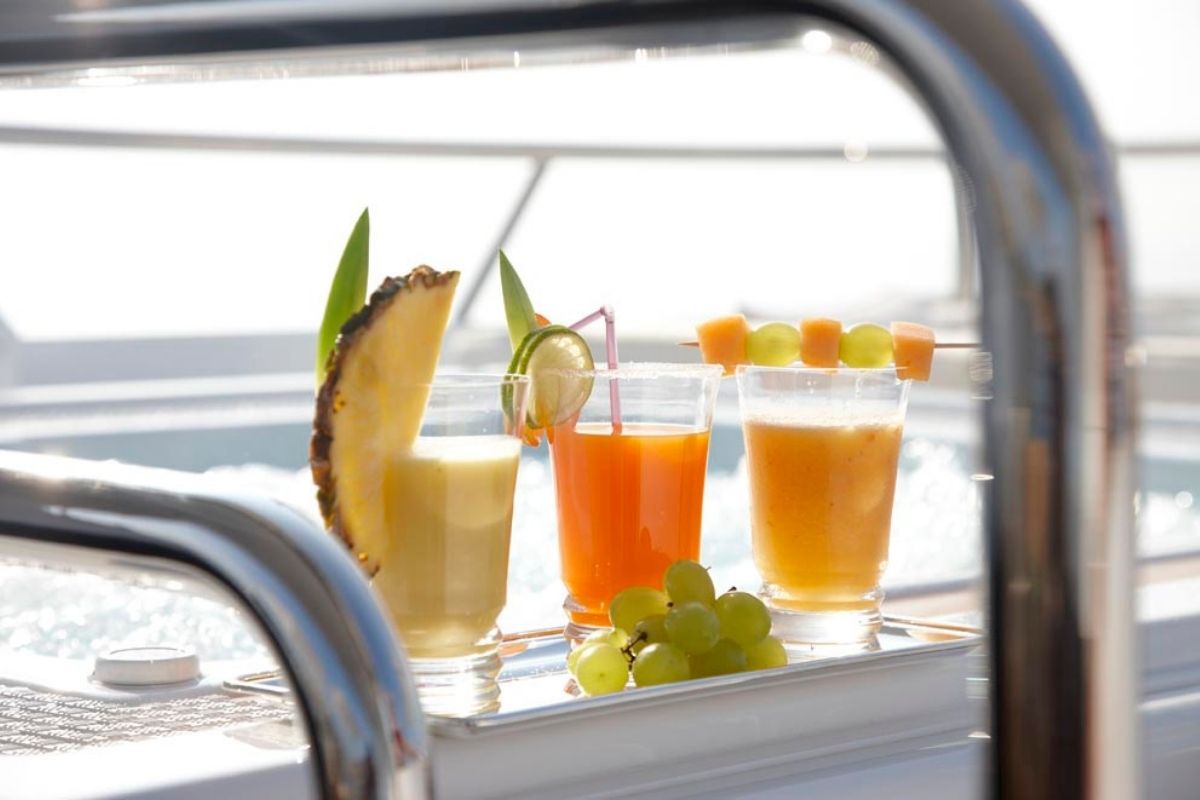 What's the most unusual ingredient you've come across on your travels?
Black seed oil, sea cucumbers, cordyceps, finger lime caviar and fern sprouts.
How do you manage special dietary requirements such as vegetarian, vegan and gluten-free?
Most of the time we get pre arrival preferences and we can plan menus and provision for these requirements. I also keep a small stock of suitable produce in case we don't have that information.
Are you seeing any trends at the moment – what's on the horizon?
Produce from all over the world is wildly available, even in your local supermarket. Fusion is also a big trend that never stops – you can be very creative with it.
Who chooses which wines to stock on board?
The chief stewardess will stock to the owner or charter guest's preferences.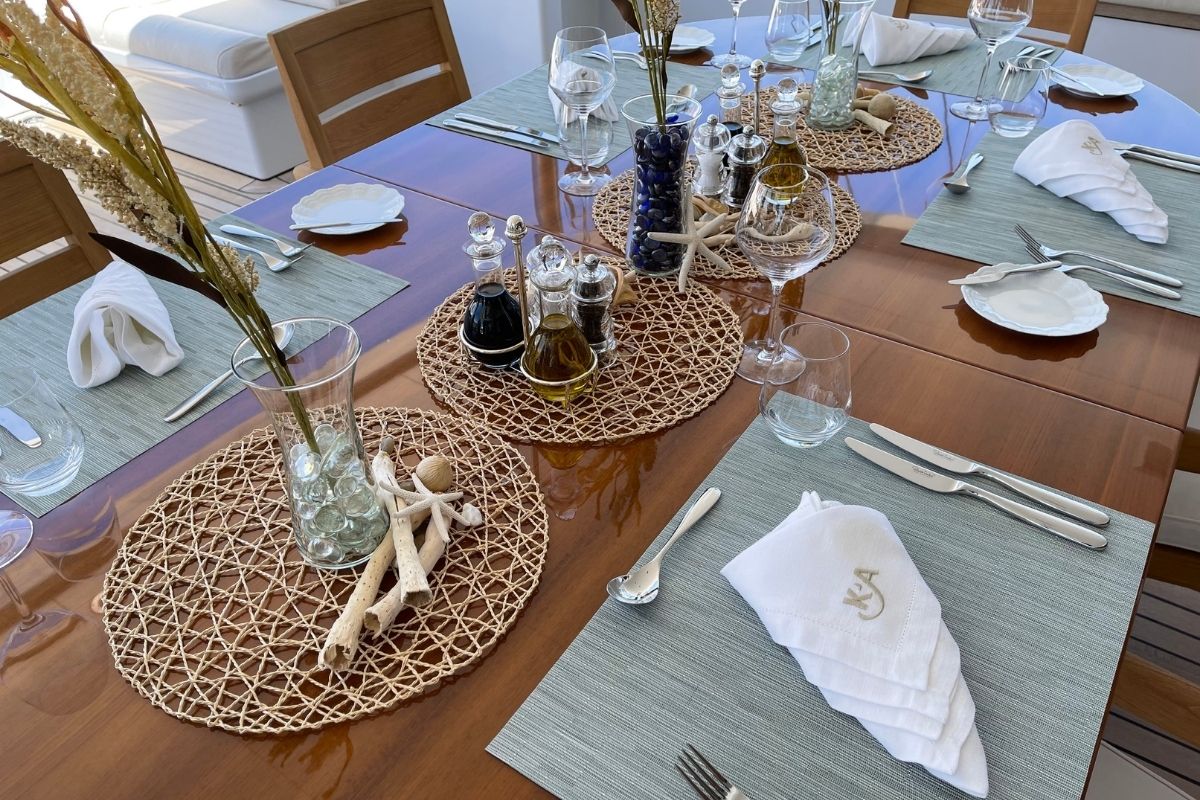 What's your view on sustainable sourcing and buying local wherever possible?
It must be done as much as possible - I love using local ingredients, it allows you to make a real connection with the place in which you are provisioning. However on a yacht that doesn't stay in one location for long it's sometimes hard to source local produce. I try wherever we go through a local agent or provisioner.
What do you most enjoy about working as a superyacht chef?
The freedom that I have in my profession and lifestyle.
What have been some of the highlights and best moments while working on board?
I have spent quite a few Christmases and New Year's Eves in the Bahamas and Caribbean while cheffing on yachts and I loved those periods. New Year's Eve in St. Barts was one of the highlights!
Sample Menu
Breakfast
Buffet including fruit platters, a variety of cereals and yoghurts, freshly baked pastries and eggs any style with bacon and sausages
Lunch
Bruschetta with smoked salmon, capers and horseradish cream
Grilled sea bream fillet with sauteed spinach, raisins and red wine vinaigrette
Fresh pasta with grilled chicken pancetta and sage
Dinner
Creamy Pinot Grigio infused risotto with scallops, tomato and parsley
Chargrilled marinated leg of lamb with horseradish alongside wild mushrooms and pommes anna
Rhubarb and apple crumble