Island Heiress
44.2m | Cheoy Lee | 1996 (2019)
With Chef LoQuisha Beasley at the helm, Island Heiress prides herself on offering a five star dining experience across every service.
The American-born chef headed up the kitchens at a plethora of luxury restaurants before moving on board, and is a proud champion of healthy American comfort food with a southwest flair.
"I cook a wide variety of dishes from different regions, and I am fascinated by the ingredients and flavors of all of them. I like to mix it up as much as possible," she says.
Chef LoQuisha's mouthwatering breakfast menu including eggs benedict, Canadian bacon with hollandaise sauce, pancakes with maple syrup, omelettes and delicious French toast will give you plenty of energy for the activity-packed day ahead.
A typical lunch might be grilled peach and strawberry salad served with vegetable risotto and marinated grilled chicken with garlic shrimp.
You won't be disappointed by her dazzling dinner menu either: a typical menu kicks off with cranberry apple salad with red wine balsamic dressing, followed by creamy Chardonnay chicken or pan fried sole with lemon cream, with herb roasted potatoes and pasta primavera. Just be sure to save room for her delectable sweet and tangy key-lime pie.
Here Chef LoQuisha speaks to us about a culinary experience on board Island Heiress.
Tell us a little about your background?
I've been cooking since I was 10. It's always been a passion of mine. I started catering on the side while working in another industry but I eventually took a leap of faith and went to school to get a degree in Culinary Arts.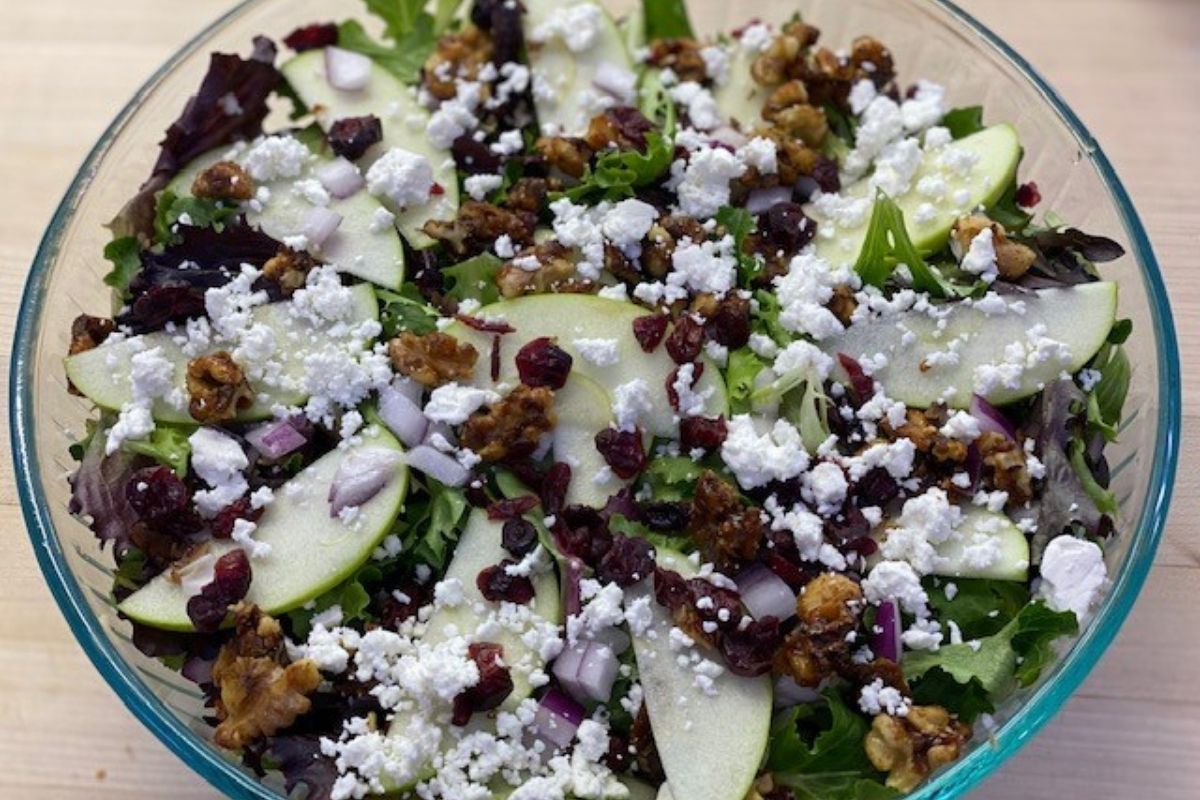 What motivated you to become a chef and where did you train?
Both of my grandmothers were incredible home chefs. My paternal grandmother taught all of her sister in-laws how to cook and was probably the best baker I will ever come to know. My maternal grandmother worked in restaurants and also catered for hire, so I learned quite a bit from them growing up in both of their kitchens. As long as I can remember I've wanted to be just like them, and make people happy with my food. When I told my previous boss I wanted to pursue a career in hospitality, he said: "one day you will have to make that leap", so I did - six months later I enrolled in the Secchia Institute for Culinary Education in Grand Rapids, Michigan.
Who are your chef heroes – who has influenced your style of cooking?
My list of chef heroes grows the more I learn about and meet other chefs. I admire most of those I encounter as we all share a very unique love of food and feeding others. We are all artists, each of us is talented in our own way, and we all have an amazing story to tell. My grandmothers are at the top of that list, many of my chef professors, and also colleagues. I have many different influences in my cooking, all from the people I grew up with, and learned from over the years.
How did you come to work as a superyacht chef?
Another leap of faith. I used to joke when working as a restaurant chef, that I was going to retire and sell dinner and wedding cruises off the coast of wherever I felt like it. I came to Fort Lauderdale on a getaway in March 2021 and within a few months had taken the courses needed to get a job on a superyacht, and started applying for jobs.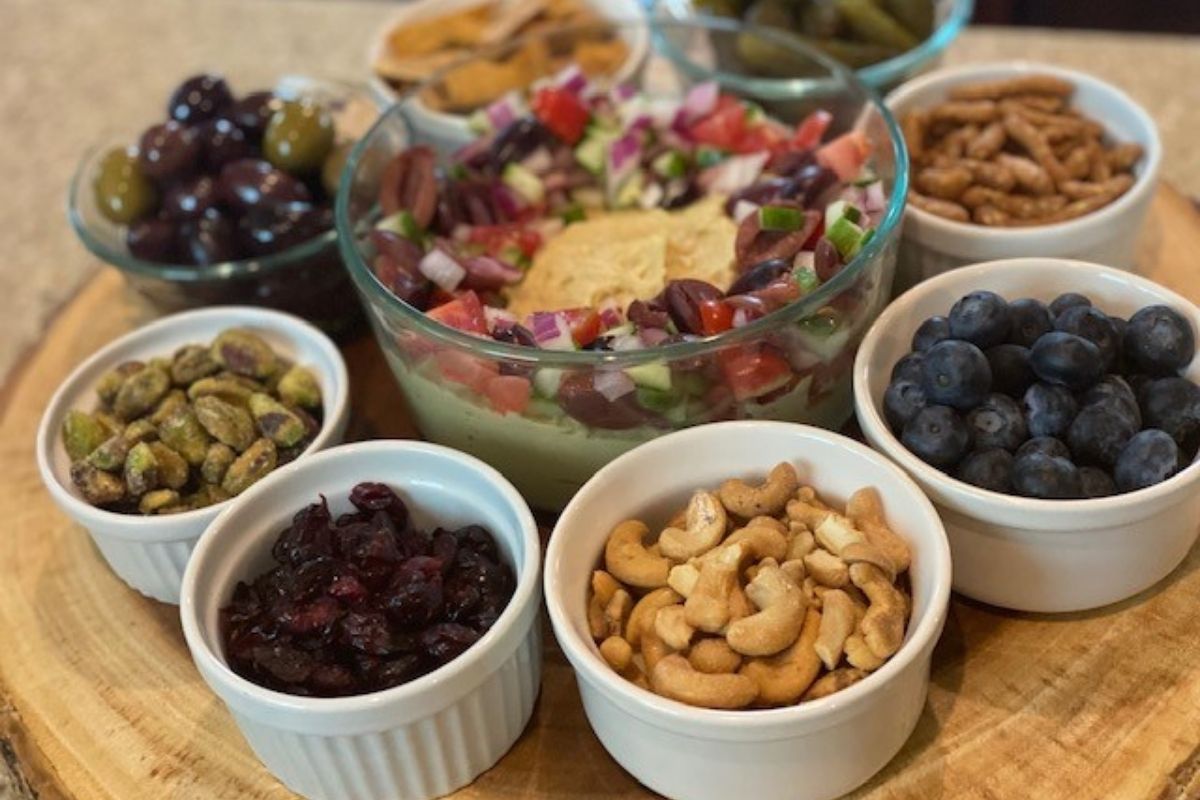 What is your favourite type of cuisine?
That is the hardest question to answer for me, because it changes. I love anything authentic, and I love trying something new, something I've never had before. My go tos are always sushi or tacos.
How would you describe your culinary style?
I suppose healthier American comfort food with southwest flair. I cook a wide variety of dishes from different regions, and I am fascinated by the ingredients and flavors of all of them. I like to mix it up as much as possible.
What's your signature dish - what has really wowed your guests?

It depends on the group - you don't always cook the same dishes for everyone so it's hard to compare. The steak lovers love my mushroom brandy cream sauce and my roasted poblano chimichurri, while others love my sweet potato bacon salad, and of course, there's always desserts.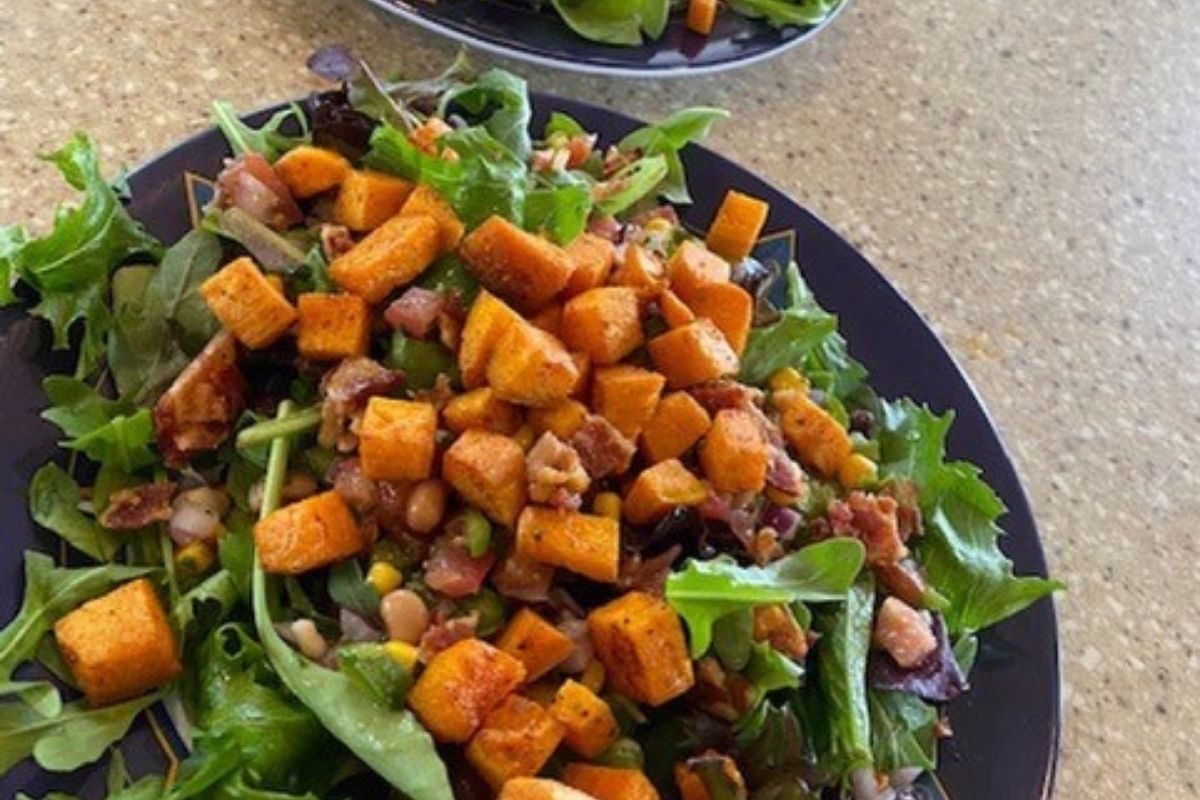 Where do you get inspiration and ideas for creating your own menus?
I have tons of notes, and recipes both in books and written down. Many times it's random, just a random thought about some food, and it starts to build. I look back to old menus and change this or that to a dish to make it new. I experiment at home a lot. Sometimes a hungry trip to the grocery store can turn into creating the most incredible dishes.
What's your favorite restaurant and why?
There was one, back home in Michigan, but they were shut down recently. They were right downtown on the river and served some of the most incredible seafood in a fine dining atmosphere. Linen tablecloths, candlelit tables - it was an experience, not just a meal. Growing up they did charity brunches that I would go to with my parents and eventually their brunches became part of their regular business. They had everything you could want and more spread out in a very impressive display, from carving stations, to sushi, shrimp cocktail, omelets to order and various other dishes. I haven't found another favourite yet, but I'm always on the lookout.
What's the secret to cooking high-quality food on board compared to ashore?
Planning, organising and provisioning. You have to be able to adapt to all kinds of conditions, situations and planning. You can't run to the store for an item so you need to make sure you have everything you need before you leave port, and you need a back-up plan in case something goes wrong.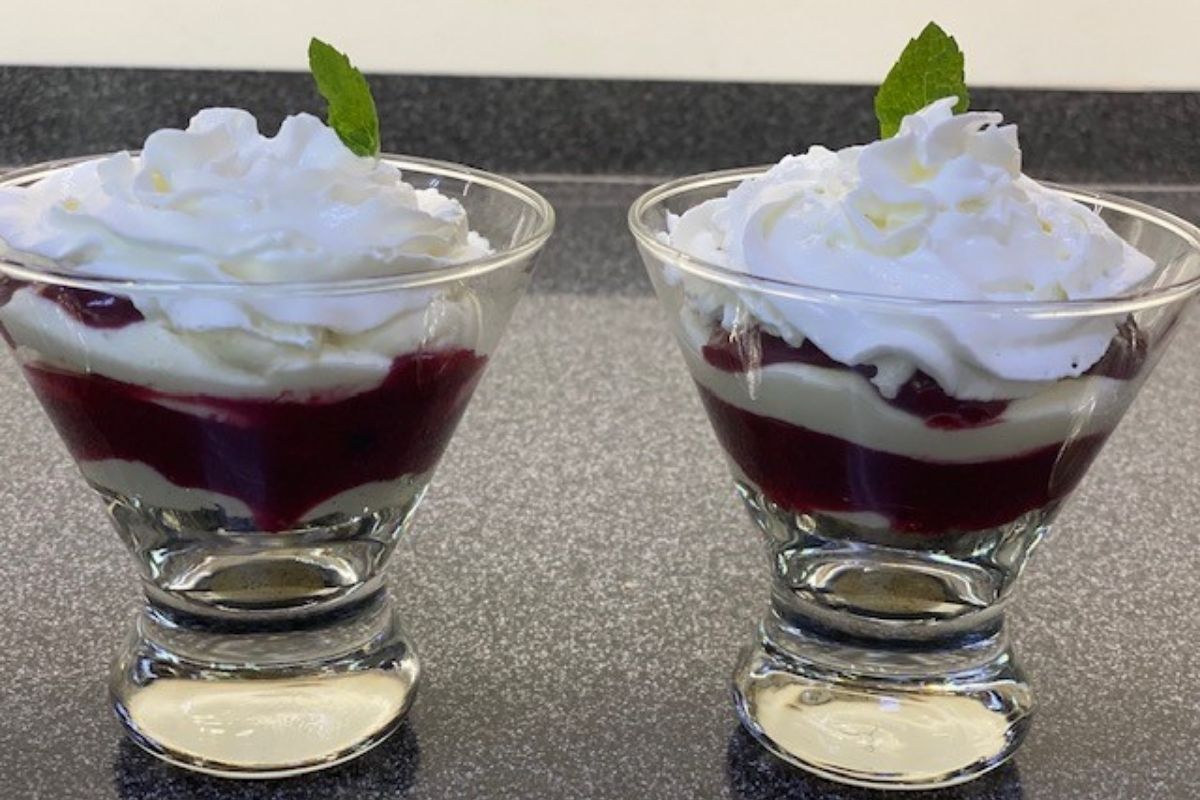 What are your favourite destinations in terms of local produce?
I haven't had much opportunity to provision abroad just yet, but I am looking forward to it.
How do you manage special dietary requirements such as vegetarian, vegan, and gluten-free?
I live a gluten free lifestyle so I have that advantage, however I embrace all dietary requests. It allows me to learn and expand. I have had friends and family members with special dietary needs and it has given me the opportunity to write recipes of my own for things like a gluten free, dairy free cream of mushroom soup. It brings a new challenge which only gives me an opportunity to grow in my craft.
As well as creating beautiful dishes, do you get involved in table decoration?
I will give input, and ideas occasionally but my focus is usually on the food.
Who chooses which wines to stock on board?
The guests usually choose what wines we have on board via their preference sheets.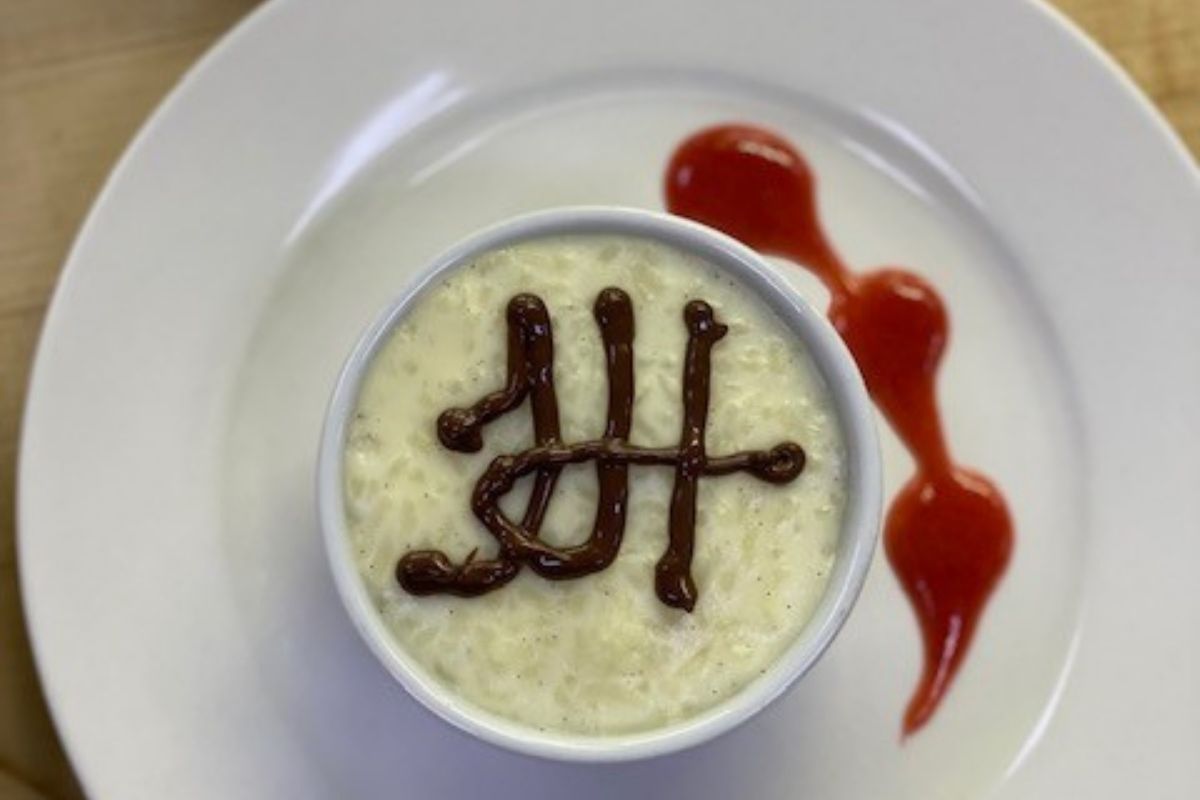 What's your view on sustainable sourcing and buying local wherever possible?

I wish I had more time to shop local farmers markets and source from local farms, but I do look for products that are locally grown and made whenever possible.
What do you most enjoy about working as a superyacht chef?
All of it. I'm working and traveling at the same time. I'm catering to the specific diets, requests, and tastes of our guests. I have full creative freedom. And the crew, we have a pretty great team, I enjoy living, laughing, and of course feeding them.
What have been some of the highlights and best moments while working on board?
It's hard to name just one, as every day there seems to be something that happens on board that makes you laugh or brightens your day. The shenanigans amongst crew is probably top of the list, we love messing with and making each other laugh.
What is your future ambition – what would you like to do when you eventually move ashore?
I'm hoping I have some time before that happens, but continuing to travel for pleasure and spending time with family and watching my grandchildren grow.
Sample Menu
A la Carte Daily Breakfast Selection
Classic eggs benedict with Canadian bacon and hollandaise
Omelette with assorted fillings (cheese, veggies, meats)
Scrambled eggs
Lox and cream cheese on bagel
French toast
Pancakes
Bacon, sausage
Lunch
Grilled peach & strawberry salad
Vegetable risotto
Marinated grilled chicken & garlic shrimp
Dinner
Cranberry apple salad with red wine balsamic dressing
Creamy Chardonnay chicken
Pasta Primavera
Sweet and tangy key-lime pie