Chakra
86m | Devonport Yachts | 1998 (2017)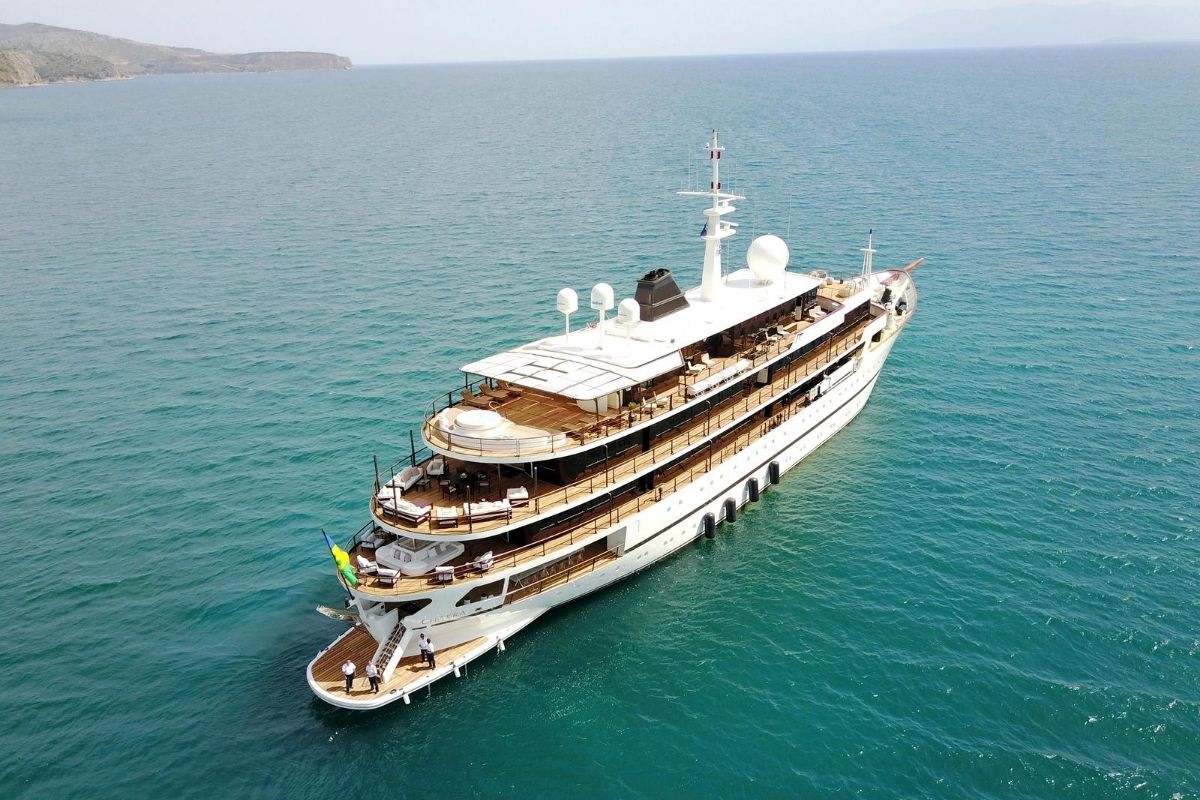 Measuring 86 metres in length with an impressive 13 metre wooden bowsprit, Chakra is certainly one of the most original and head-turning yachts of the SSH Maritime charter fleet who started her first life as a commercial vessel named Salem Her.
She was masterfully converted to a superyacht by Devonport Yachts, emerging from a massive refit by SSH in 2017 that resulted in one of the most stunning charter yachts on the market today.
Elements of her history and charm have been skillfully maintained while modernising both the interior and exterior for ease and practicality. Up to 24 guests can be accommodated in her luxurious and comfortable 19 cabins.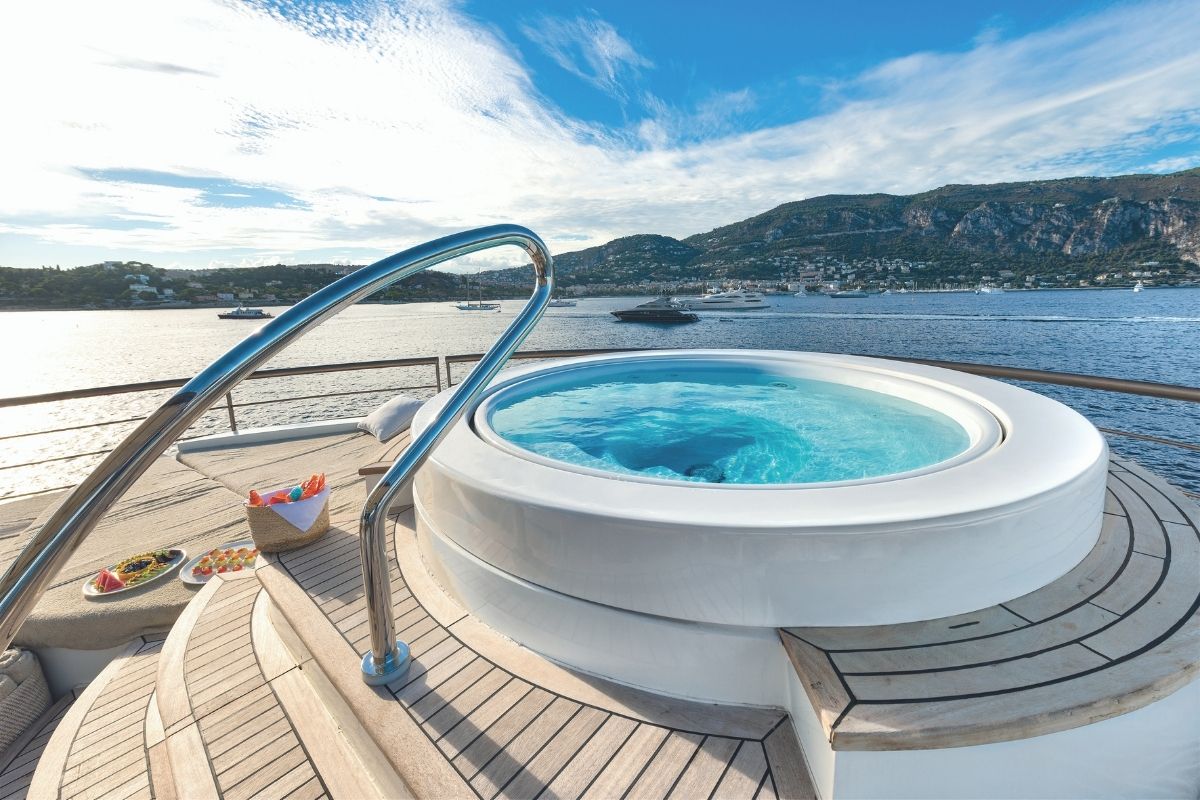 The Captain
Captain Kostas Ollandezos grew up on the Greek island of Samos - his father was a captain and his family had close business ties with the sea, and one of his earliest memory is holding the small, family-owned boat's helm next to his father and travelling into both calm and rough seas. As he got older, his passion and commitment for the sea became stronger and he would often dream of becoming a captain onboard big ships. Pursuing this ambition, he decided to join the rigorous Greek Merchant Marine Academy, earning the title of Master.
With over 35 years of maritime experience and 15 years as a captain on various 50-86 metre motor yachts, Captain Kostas has extensive cruising knowledge of the south of France, Balearics, East Med and Middle East. He is also a natural leader coordinating and supervising the activities of his team, striving to be calm, compassionate and fair, developing crew confidence and inspiring everyone to perform at their best. With Captain Kostas at the wheel, a safe and enjoyable trip on board Chakra is guaranteed.
The Experience
With 30 experienced crew members on board, there is no desire that goes unnoticed and no detail too small. Well trained in watersports, spa therapies and sport training, there is something for everyone on board Chakra.
In addition, the conversion from commercial to pleasure yacht created a wealth of unusual spaces to be exploited. For example, the main aft deck, once used as a tender garage, is now an outdoor dining space for up to 24 guests. These are the perks of a slightly untraditional yacht, and it is precisely these quirky details that give Chakra her charm and ultimately make her so popular on the charter market.
Her six decks are extremely spacious, and guests can most often be found lounging at the beach club or in the large jacuzzi. There are numerous water toys on hand including ever popular jet skis, jet surfs, and jet packs. With a cruising speed of around 13 knots, Chakra is ready to take you wherever you want to go. When you find your destination, stabilisers ensure pure comfort and minimal roll, even in the roughest anchorages.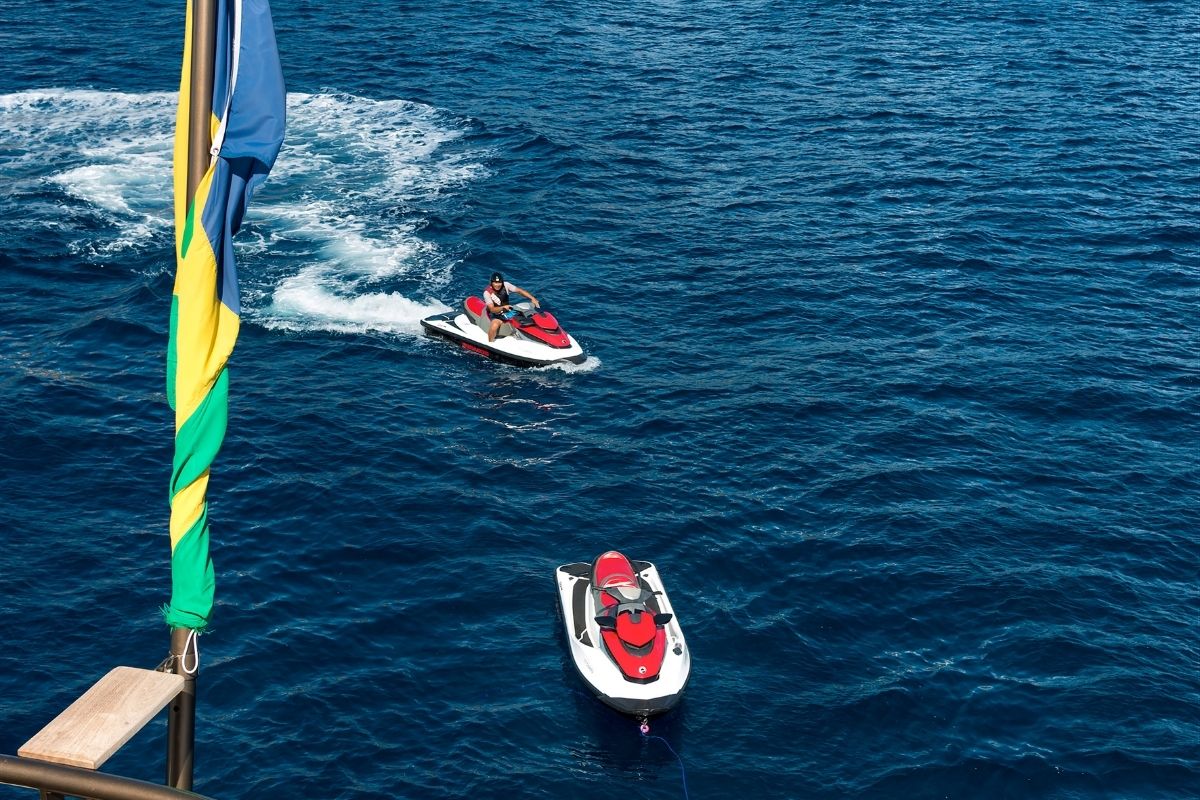 The Cuisine
Chef Gerasimo Bozas' passion for fine food and cooking made him pursue his dream of becoming a chef, and he started working immediately upon completion of his high school studies. Having worked in various 5* star hotels and resorts including Grecotel, Gerasimos decided to combine his love for cooking with his desire to travel the globe, and has worked as a chef on board many prestigious motor yachts.
Drawing on inspiration from his travels, Chef Gerasimos will make your charter a culinary extravaganza. He has a deep appreciation of regional cuisines and will be happy to create exciting menus including French, Italian, Vietnamize, Indonesian and Japanese cuisines.