There are few destinations that can impress a foodie in the same way as lusty, hearty Puglia. The Italian Deep South might be known for la cucina povera but there is an awful lot of soul and passion in this peasant style of cooking, which embraces the slow food culture that was founded in Italy and relies on local, seasonal produce often grown by the same restaurateur who is taking your order.

Our second visit to the region started in Gargano, a well-kept secret among the almost exclusively Italian clientele on Puglia's north eastern coastal in the province of Foggia. You can see why they are reluctant to share it. An isolated mountain range is the backbone of the Gargano Promontory abutting the Adriatic, with 1200 km2 forming the spectacularly beautiful Gargano National Park. Dominated by majestic Monte Calvo and the Foresta Umbra, an ancient oak and beech forest, the area is a precious habitat for wildlife.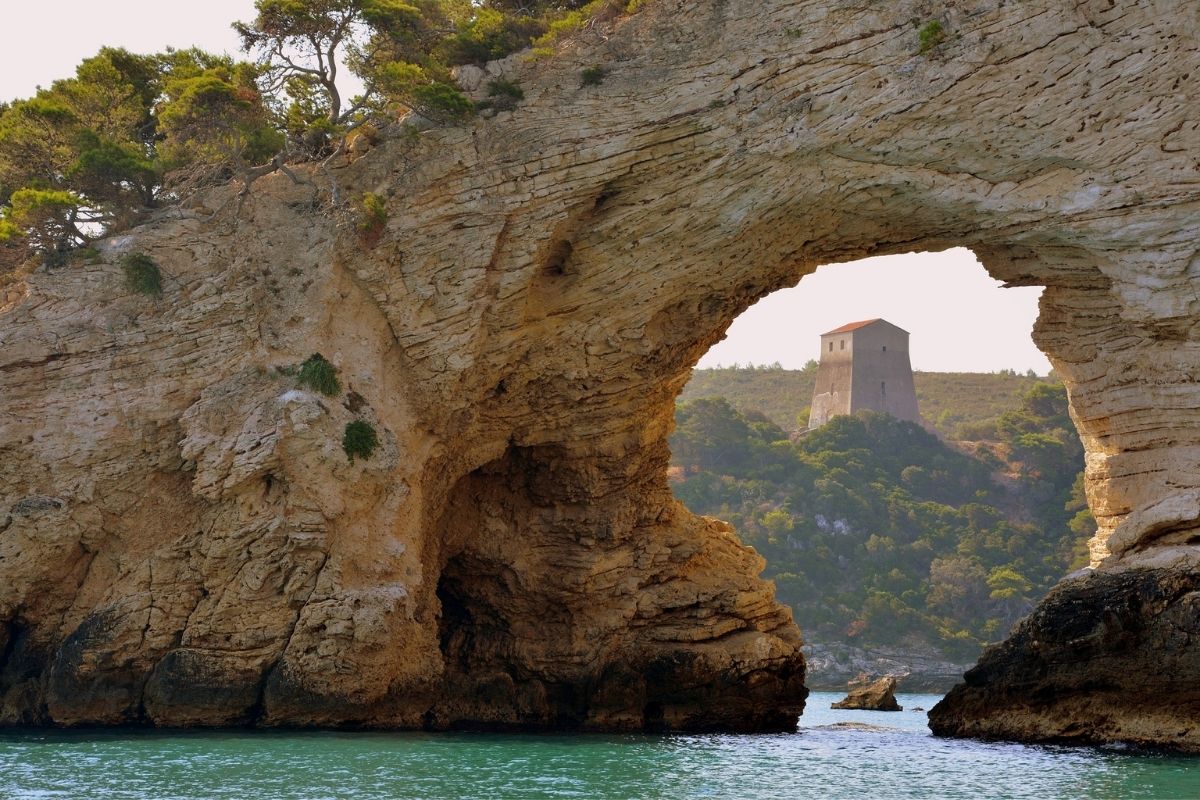 Visiting in early August, the first thing I noticed was the complete lack of crowds. While the rest of the Med is full to bursting with tan-seeking tourists, the understated resort of Mattinata remained tranquil and laidback with plenty of space at the clutch of private beach clubs on the pretty sweep of pebble beach that dominates the bay.

Built into the hillside above the bay, our hotel Il Porto owes its most spectacular feature to the jaw-dropping vista across an infinity edged pool to the turquoise blue waters below. It's refreshing to note that Puglia is choosing an aesthetically pleasing route to tourism. Low rise seems to be de rigueur here, as are natural materials, and whitewashed bamboo has been used to create chic fencing and rustic ceilings on the restaurant terrace.
The rooms are spacious, modern and well equipped with kettles, coffee makers and a mini bar. So far, so boutique. What I wasn't expecting was a restaurant serving such high quality, beautifully presented food that after our first night's supper - antipasto of carpaccio of swordfish, primi piatti of spaghetti ai frutti di mare followed simply grilled dorado fish and fresh legumes and a rich chocolate and caramel confection garnished with brandy sugar snaps - we changed tariff and booked half board for the rest of our short stay.
Produce doesn't travel far to arrive on your plate. Typically, if you are on the coast, seafood and fish is abundant, but 20 minutes' drive inland, it disappears from most menus to be replaced by roasted meats and vegetables. They just don't move food around much in Puglia, which could have posed a problem for a non-red meat eater like me (my carnivore husband was always spoilt for choice). However, the divine local pasta sauces of pungent porcini laced with cream, parmesan and sage that coated my pappardelle and fresh pomodoro – a simple blend of the basics, tomatoes, garlic, olive oil and a scattering of herbs – were a great fall-back if the menu was a little limited.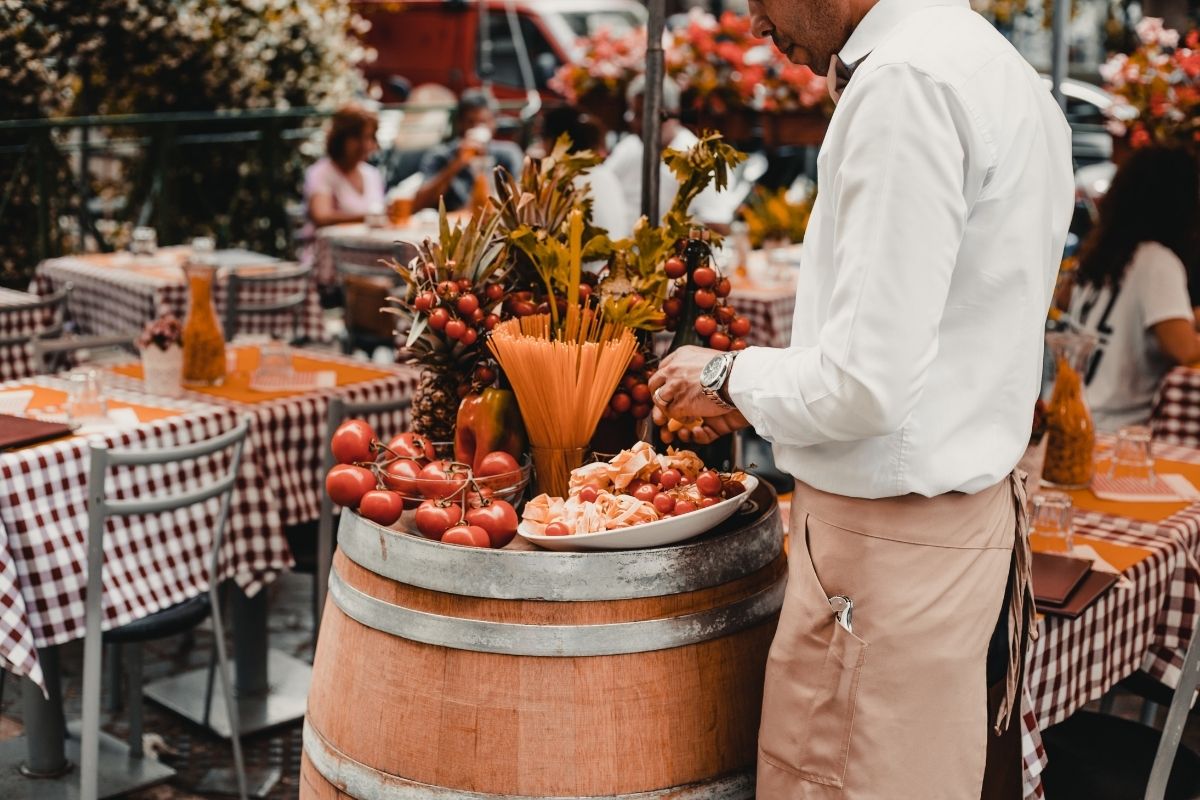 Well rested and a kilo heavier than I was on arrival, we drove south along the coast towards Brindisi before weaving inland through rambling olive groves covered with scorched red earth to Alberobello, a UNESCO World Heritage site since 1993 famous for its conical style trulli houses. Some are beautifully restored, others remain in a state of derelict disrepair, adding to the undone charm of the region. The area has seen a resurgence in stone masonry work that had all but died out thanks to discerning Italophiles arriving to snap up tired agricultural trullo and renovate them into cool, whitewashed minimalist stone havens that stand out like peculiar little gnome houses on the hills inland between the Ionian and Adriatic seas.
Staying in a trullo is an experience everyone should try. We found ours through Holiday Rentals where the choice, from small dwellings sleeping two to spacious four bedroom conversions boasting three or four cones, is exceptional. Our trullo's owners Pino and Anita bought the property 15 years ago and spent several years carrying out an authentic conversion, creating three bedrooms and a spacious living room leading out to a beautiful 12 metre long kidney shaped pool around which the outside terrace and barbecue are based.
Within a short drive, you can discover the Baroque splendour and shady boutique strewn narrow streets of Martina Franca and the quaint white washed centro storico of Locorotondo, where an amble through the tiny winding streets led us to La Taverna del Duca, tucked next to an ancient tunnel. The delicious menu lists local classics like orecchiette, (little ear) pasta, with aforementioned tomato sauce and donkey casserole, perhaps less palatable to our tastes but a speciality of the region nonetheless.
Nearby, Ceglie Messapica is famed for its gastronomy, with the acclaimed Al Fornello da Ricci, presided over by the talented Antonella, hailed as one of Italy's finest restaurants. The paper thin sliced griddled zucchini served with a scattering of mint leaves was unforgettable. At Da Gino, just down the road, Gino took our order and returned with antipasti to die for; lightly fried courgette flowers, marinated lightly grilled eggplant, delicious fava bean paste with chicory and melt in the mouth burrata were the most memorable platters for me. Our Italian friend Francesco, who grew up in Ceglie, explained that Gino takes great pride in using foraged ingredients from the land around the restaurant. The proof was certainly in the tasting.
Another advantage of renting a house is the chance to browse the daily markets and alimentari village stores for supplies. Everything seems to be €1 a kilo, making al fresco poolside barbecues an inviting option. The plump ripe green and black figs are the size of mandarins and tasted fantastic drizzled with a little water and roasted in a foil tray at the edge of the charcoal.
If a hotel beckons, you would struggle to find a more hospitable choice than Masseria Torre Coccaro, a short hop from the beach in Savelletri di Fasano. This fortified former farmhouse offers a boutique hotel experience while maintaining its farming heritage, producing artichokes and olive oil from trees dating back 1,000 years. The Muolo family has created a stylish yet relaxed and artfully decorated retreat. You can borrow bikes to cycle to their beach club and discover an elegant spot that took Saint-Tropez's Club 55 as its inspiration and ran with it. Waiters bring ice cold glasses of Prosecco to your lounger and the teak decked veranda style restaurant is a must for a laidback lunch.
Under no circumstances must you miss Matera, just across the border in Basilicata. The streets and architecture become more ramshackle and unkempt as you near the ancient town, which dates back to palaeolithic times. The sassi, or cave dwellings for which the area is renowned, originate from the prehistoric age and are believed to be some of the earliest human settlements in Italy.

They were occupied by the town's poorest inhabitants until the 1960s and 1970s when adverse publicity about the sparse and deprived living conditions embarrassed the local government into creating low cost housing on the outskirts of town for the poorest residents.
Over the last decade, the abandoned sassi have been slowly coming back to life, renovated into buzzing restaurants like Oi Mari, with its arched stone walls, wood fired pizzas and a fantastic selection of pasta dishes. A short walk away, the beautifully appointed Locanda di San Martino in the heart of the old town, is enjoying a new lease of life as a stylish hotel set inside the sassi, complete with an underground spa and mineral bath buried deep in the rock. Wandering around the town, you can't help but marvel at the remains of hillside dwellings opposite which were occupied by goat herders thousands of years ago.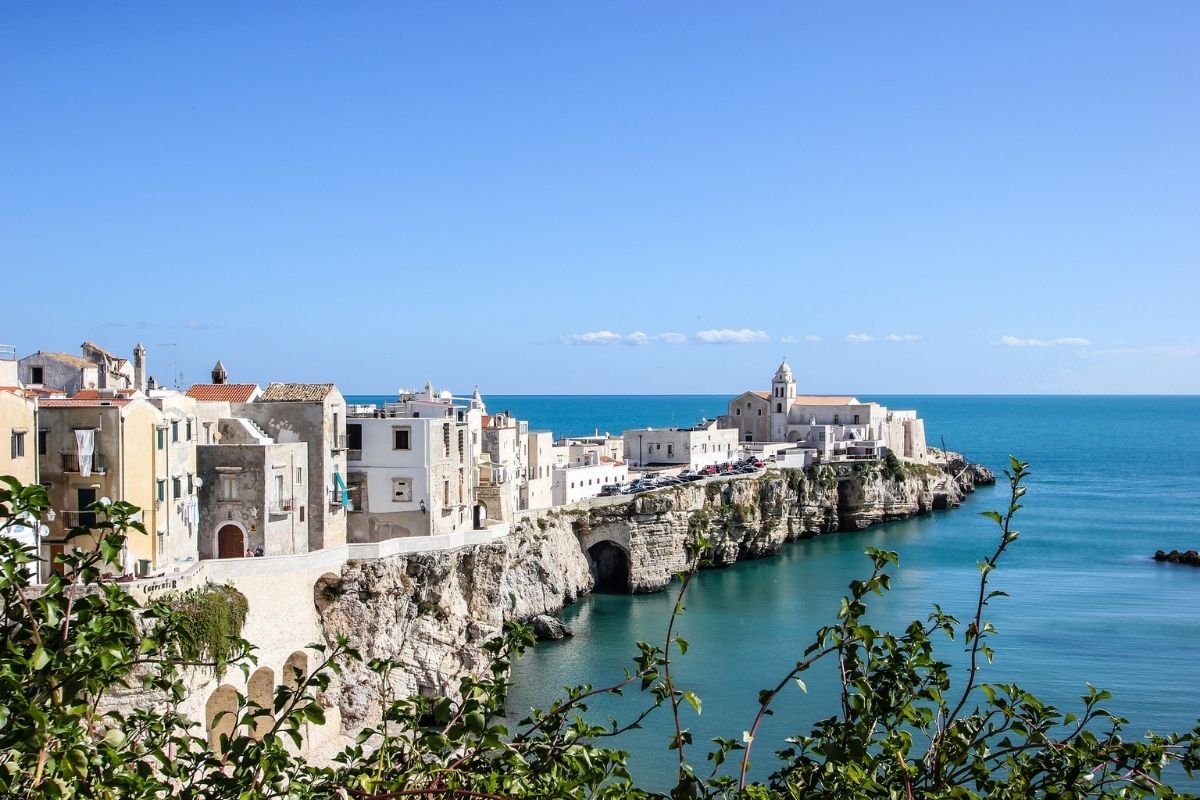 Sadly, Matera is starting to find its way onto the beaten track. The opening scenes of the eagerly anticipated new Bond movie were filmed there, which will ensure an influx of tourists in its wake. However, like much of Puglia, there are still areas of it that remain charmingly undone. My advice? Get there before everyone else does.
Where to stay
Holiday Rentals offers a wide selection of houses and trulli in Puglia.
Il Porto, Via del Mare, SP53 Litoranea, Mattinata
Masseria Torre Coccaro, Contrada Coccaro 8, Savelletri di Fasano
Where to eat
La Taverna del Duca, Via Papadotero 3, Locorotondo (0039 0804 313007)
Da Gino, Contrada Montevicoli 57b, Ceglie Messapica (0039 0831 377916) For fantastic wild food and vegetarian antipasti.
Al Fornello da Ricci, Contrada Montevicoli I, Ceglie Messapica (0039 0831 377104)
Oi Mari, Via Fiorentini 66, Matera (0039 0835 346121) For substantial pizzas.
Images: Supplied, Pixabay, Pexels, Unsplash