Discover Mallorca's Eclectic Art Scene
Mallorca has inspired artists from all over the world, making it a haven for collectors and art aficionados. Here we explore the outstanding galleries, foundations and working artists currently on show on the Spanish island.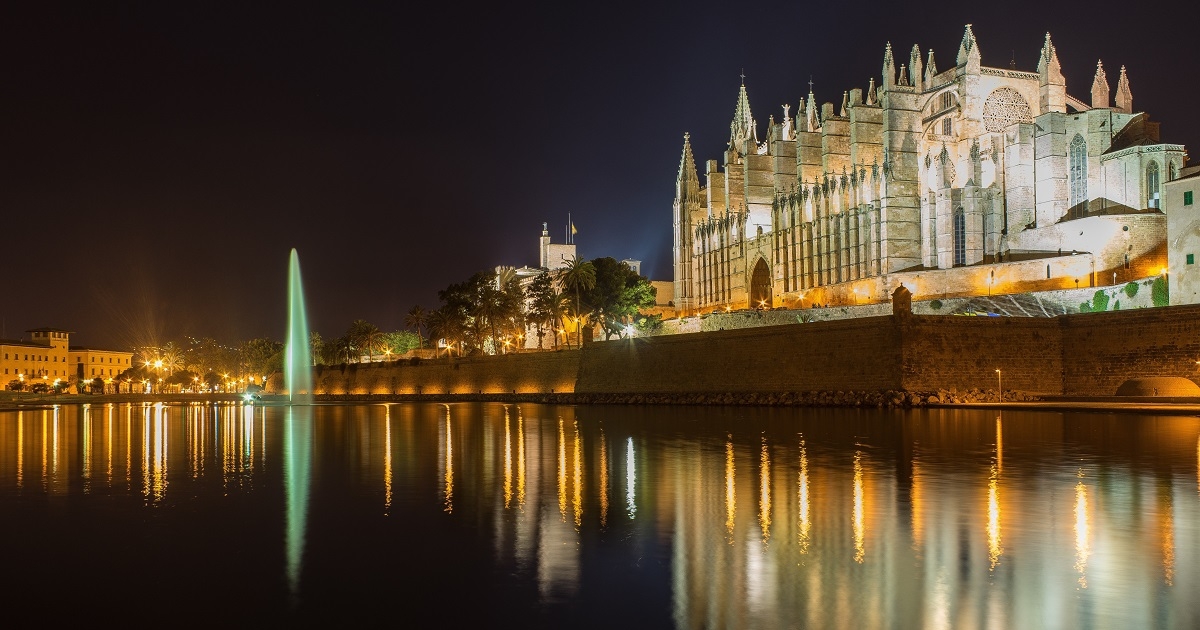 Sailing into Marina Moll Vell at dusk, the beautiful city of Palma lies before you with the Catedral-Basílica de Santa María glittering like a jewel at its centre.
In addition to its outstanding sailing and marinas, Mallorca has many charms to offer visiting seafarers who choose to come ashore: magnificent mountains, steep cliffs, rocky bays, olive groves, flower meadows, rustic villages, windmills, vineyards and excellent shops, hotels, restaurants, bars and cafés. A pocket-sized, world class city set within exceptional architecture with a rich historical and contemporary cultural life to explore, and for centuries, Mallorca has inspired artists from all over the world.
Joan Miró and Fundació Pilar i Joan Miró a Mallorca
A painter, sculptor and ceramicist, Joan Miró married Mallorquin Pilar Juncosa in Palma in 1929. Having lived in his native Barcelona then Paris and other parts of France and Spain, in 1956 he moved to Palma to 'seek out the light of Mallorca', building a home and his dream studio designed by his friend the architect Josep Lluis Sert on a hill to the west of the city where he lived for the remainder of his life.
Created in 1981, the Fundació Pilar i Joan Miró a Mallorca is a cultural centre based around the art studios that he gifted to the public. The foundation offers visitors an insight into his artwork and creative process in the place where he lived and worked for almost 30 years. It is also a centre for contemporary artistic creation where Miro's own print making workshops are available to both local and international artists resident in the Balearic Islands for free until June 2021.
CCA Andratx
Continuing west from the city in a lovely setting just outside Andratx is the biggest collection of contemporary art in Mallorca. CCA Andratx organises several international exhibitions each year and is currently showing the Swedish artist Joakim Eneroth and the German landscape painter Carsten Fock. CCA also provides a space for production and a platform for artists. So far, more than 500 artists from 20 countries have benefited from CCA's Artist in Residence programme.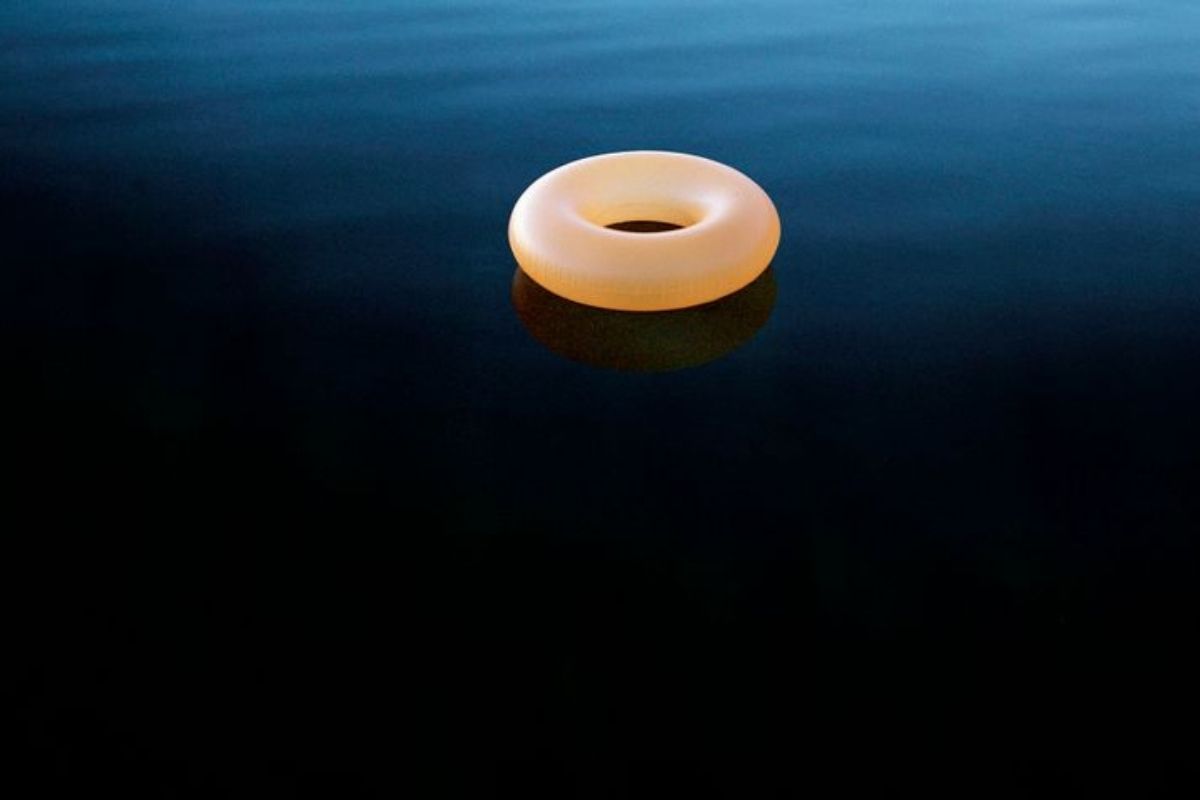 Yannick and Ben Jakober Foundation
In a wildlife sanctuary just outside Alcudia, the Yannick and Ben Jakober Foundation at Sa Bassa Blanca Museu strives to bring Art, Nature and Architecture into people's lives. Among its many treasures, the foundation houses an impressive collection of international contemporary art including work by Miquel Barceló, an installation of James Turrell`s piece "Juke Blue" and a sculpture garden featuring works by Ben Jakober and Yannick Vu.
Es Baluard Museu d'Art Contemporani de Palma and Museu Fundación Juan March
Among Palma's many excellent museums, Es Baluard Museu d'Art Contemporani de Palma and Museu Fundación Juan March offer visitors outstanding collections and exhibitions of contemporary art, educational facilities, public programmes and membership opportunities.
Galeria Kewenig
In Palma and across the island there are a wide variety of galleries catering to a kaleidoscope of tastes, too.
Close to Rialto Living stands the Oratori de Saint Feliu, a beautiful 13th century chapel, where Galeria Kewenig exhibits important international artists. Running until 5 March 2021 and possibly beyond, they are showing Usagi Kannon (the Rabbit Mother) by the highly regarded Japanese artist Leiko Ikemura. It is a monumental bronze figure with rabbit ears and a human face. The piece is reminiscent of temple sculptures with a walk-in bell-shaped skirt that becomes a protective shrine. Ikemura describes the figure as a symbol of life and care.
Galeria Fran Reus
Of interest to collectors looking for fresh talent, Galeria Fran Reus is dedicated to introducing young and emerging artists to an international audience. Recent exhibitions include Bartomeu Sastre who combines photographic imagery with statements such as Dreams are Super Real and Arno Beck's digitally inspired drawings depicting fights between historical heroes and characters from the video game Street Fighters. Among the artists the gallery represents, Bel Fullana is featured below.
An excellent hunting ground, the gallery organises "Panorama", an open call to discover new voices in the national and international art scene and runs a residency programme through which it invites international curators to Palma to generate dialogue and engage with the vibrant Mallorcan art scene.
Gallery Red
Founded by the businessman and entrepreneur Drew Aaron, Gallery Red offers an immersive experience by showing outstanding contemporary design, fashion and vintage accessories alongside an array of art by international stars such as Warhol, Calder, Basquiat, Damien Hirst, Banksy, D*Face, Murakami, David LaChapelle and Kaws as well as carefully selected emerging artists of the Balearics including Santiago Picatoste and Miquel Aparici.
Joan Aguiló at Nit de l'Art
For one night only each September, Palma's galleries and other spaces open their doors for Nit de l'Art and while you're walking around the streets of Palma, you are likely to spot the work of Joan Aguiló.
After completing his art studies, Joan Aguiló recognized that his palette of blue, green, brown and yellow echoed the colours of Mallorca and that his work spoke about his life and relationship with the island.
Having discovered street art in Berlin, on returning to Mallorca he began to paint at night on the walls of the city streets about the local community, who they are and who they want to be.
Joan's murals are now a much-loved feature of the island, reflecting the spirit of community in Mallorca. While some pieces are a few metres across, others such as his portrayal of his father and brother span many storeys which he paints with the help of a window cleaning cradle.
Much sought after at home and abroad, today Joan combines his own studio work with local and international commissions in Barcelona, Beirut, India and elsewhere.
Tom Price
Trained in both sculpture and design, the British sculptor Tom Price produces strong graphic pieces from his Manacor studio.
Tom's work features in major collections and museums worldwide, including acquisitions by San Francisco MOMA, Denver Art Museum, Chatsworth House, The Nelson-Atkins Museum of Art, the MKG Hamburg and Amore Pacific Museum of Art in Seoul. He has also completed several large-scale sculptural commissions for public and private spaces.
Describing his starting point, Tom says, "It tends to be very materials based. I like working with materials in a way to find something unexpected, something I couldn't have anticipated. Chance and happy accidents is what interests me about working with resin. I'm at the mercy of whatever the material wants to do, the way the resin behaves when it's curing.
Tom is currently finishing a piece for luxury cruise specialists Seabourn to be installed on a boat that will offer guests the opportunity to learn about the discoveries of Antarctica and Amazonia in the company of poets, artists, leading scientists, aquatic and maritime mammals' specialists. The art curation element focuses on connecting guests to the artists, their talent, their process and what can be learnt from them.
Astrid Colomar
For her Red Series, Astrid Colomar creates exquisite collages, using needles to pin layers of different elements onto historical prints. "I believe that Nature is communicating with us. I am working not with nature, but the forces of nature and I work a lot with ritual. You learn about the forces through the movements you use. Everything becomes alchemical because every material you touch is a living substance."
Among other places, Astrid has had solo shows at Galeria Kewenig and Es Baluard Museum of Modern and Contemporary Art in Palma, G Fine Art, Anton Gallery and Market 5 Gallery in Washington D.C as well as featuring in many group shows including the Venice Biennale, ARCO Madrid, Shangai Art and Galerie Katharina Krohn. Basel.
Bel Fullana
"Right now, Instagram and social networks are my greatest source of inspiration," says Bel Fullana who paints vibrant pictures of contemporary culture. "I am obsessed by how people show themselves on the Internet creating a studied virtual image and how young people, post-millennial or Z Generation create their identity from global trends that have permeated street culture."
Bel has had solo exhibitions at Freight+Volume Gallery, New York; Galería Fran Reus, Mallorca, Arts+Leisure Gallery, New York, Espacio Dörfii, Lanzarote, Herrero de Tejada Gallery, Madrid; L21 Gallery, Mallorca and Madrid; Kubik Gallery, Porto and in the Vitrine of Kunsthalle Sao Paulo. Her work has been shown at Art Fairs like Untitled Miami; Arco Madrid; Chaco, Santiago de Chile; Sunday, London and Art Copenhagen and has been included in curated projects at MACE Ibiza, Sala de Arte Joven Comunidad de Madrid, at Es Baluard Museum of Modern and Contemporary Art of Palma and at Casal Solleric.
Miquel Barceló
Returning to town, back at the Catedral-Basílica de Santa María is the opportunity to experience Miquel Barceló's iconic interpretation of a New Testament parable in the apse of Saint Peters Chapel.
Barceló's installation has immersed the chapel walls in cracked ceramic creating a cave like experience with sculpted fish, bread, fruit and human skulls featuring prominently in the panoramic relief. Powerful, it represents the miracle of Christ multiplying the loaves and fishes to feed his followers.
Internationally acclaimed and one of Spain's most important contemporary artists, Miquel Barceló is in constant creative evolution of both material and technique. His work includes paintings, drawings, sculptures, ceramics and cast irons. Originally from the village of Felanitx but nomadic by nature, he splits his time between Paris, Mali and Mallorca.
Studio visits and tours can be arranged privately for art and design lovers looking for a special experience on land. To discuss this further, contact Rosalinda Much here.
Featured image credit: Heiko Behrendt