A Passage to Antarctica
The Akademik Ioffe pulled out of Ushuaia into the summer sunset of the Beagle Channel a little late. The passengers on board, mostly wildlife photographers, eager on deck as the sky turned from gold to red to pink, and the only sound was the clacking of camera shutters.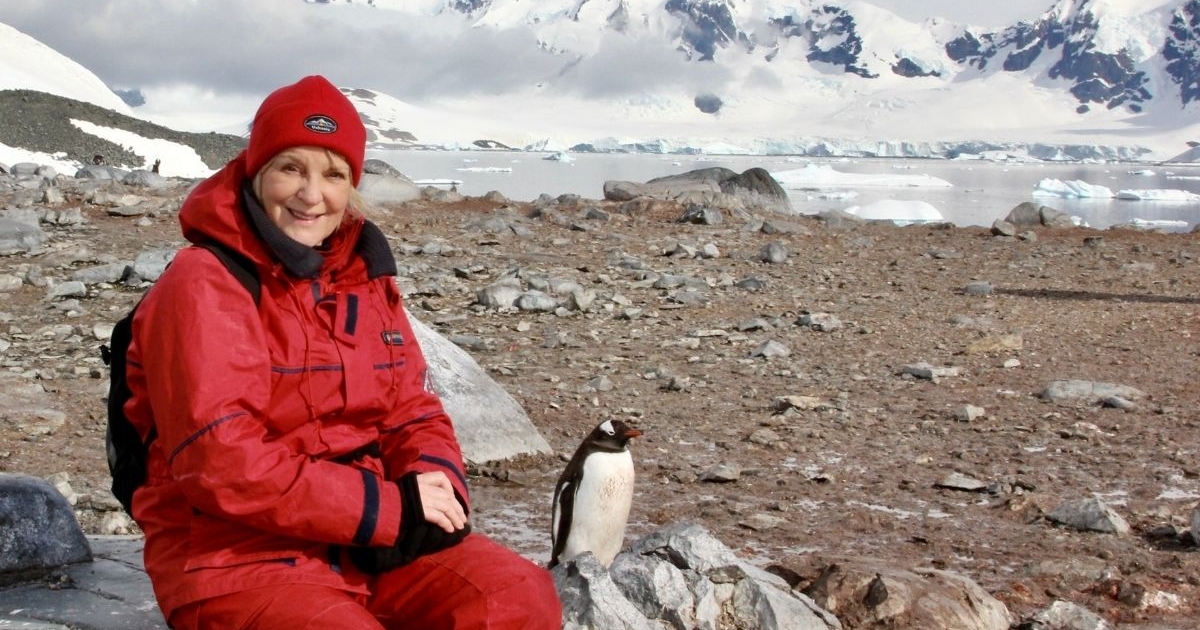 The Beagle Channel is a strait in the archipelago island chain of Tierra del Fuego on the extreme southern tip of South America, partly in Chile and partly in Argentina.
As the polar night dimmed, the Akademik Ioffe set a southerly course towards the continent of Antarctica across Drakes Passage, where the Pacific meets the Atlantic.
Drakes Passage strikes fear into the hearts of many a sailor. The sea here flows predominantly from west to east and forms part of the Antarctic Circumpolar Current, the most voluminous current in the world. It is also frequented by icebergs, huge waves and plagued by gale-force winds.
However, this 800 kilometers (500 miles) wide passage between Cape Horn and Livingston Island in the South Shetlands is the shortest crossing to Antarctica.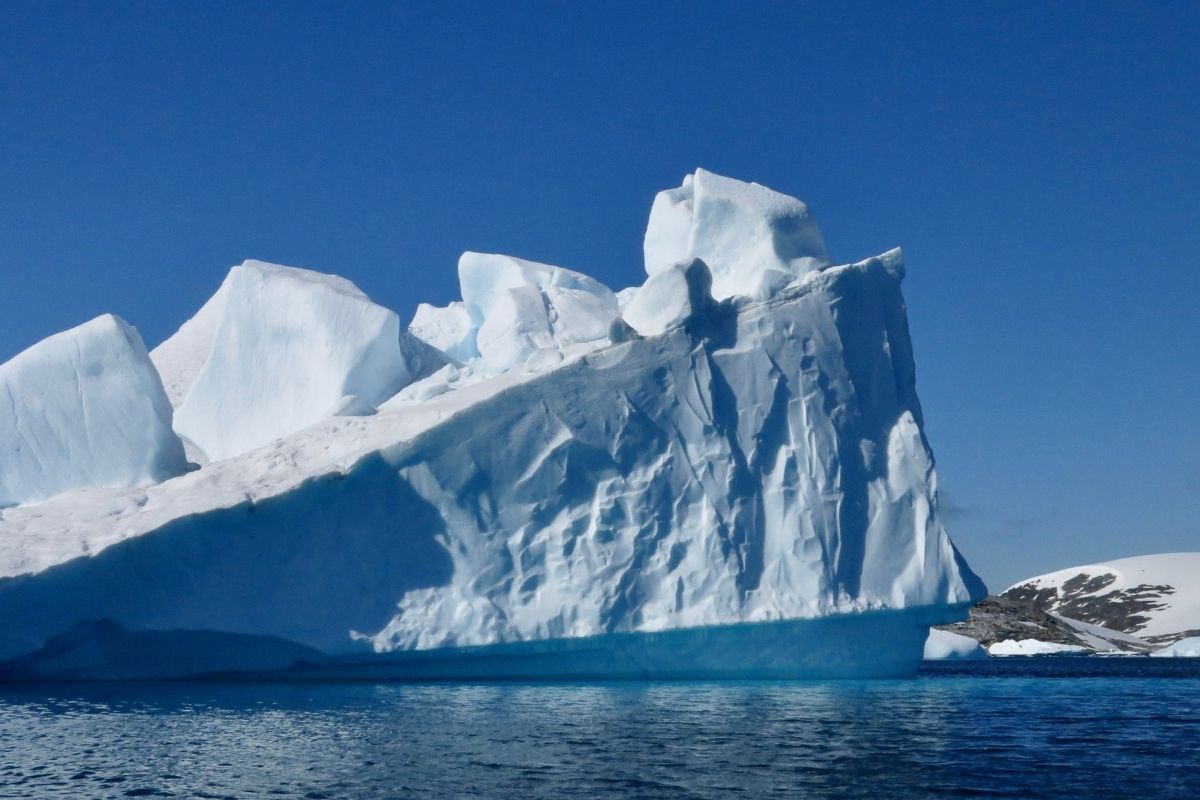 Our 385 ft vessel was a Russian-flagged working scientific research vessel that also operates as an Antarctic expedition-style Polar cruise ship.
Built in Scandinavia in 1989 for the RussianAcademy of Science, she accommodates up to 100 passengers, though on this trip was carrying only 90 for the comfort of guests.
The emergency equipment onboard included two fully-enclosed lifeboats with a combined capacity of 132, and four life rafts, giving a total capacity of 200.
She has an ice-strengthened hull and cruises at 14.5 knots. Vessel stabilization is gained through a combination of external stabilizers on her hull and a built-in ballast trimming system. The rapid transfer of ballast between special trimming tanks reduces vessel motion and, coupled with a modern hull design, gives a stable platform for science and exploration.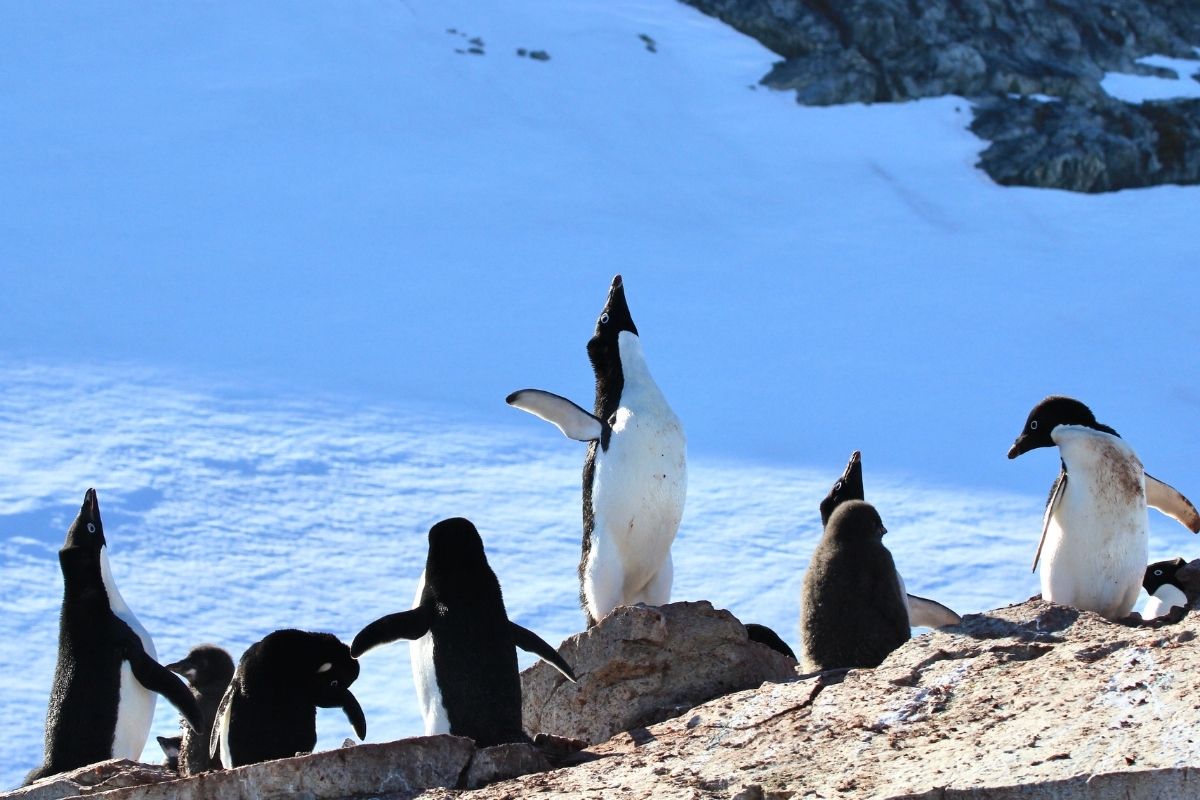 The Akademik Ioffe has two main engines and twin propellers, a bow-thruster and a stern multi-directional propulsion unit; she is extremely manoeuvrable and has built-in propulsion back up.
The ship carries all required communications and navigation facilities. An Iridium satellite communication system is in place for both voice and personal email use. Equipped with Inmarsat telephone and fax as well as a variety of shortwave, SSB, and VHF radio systems, she also carries fully current GMDSS (Global Marine Distress and Safety System) equipment.
Together with her very experienced Russian captain and crew, the vessel provides a safe combination for polar exploration.
For this trip she was chartered from the Canadian company, One Ocean Expeditions, by renowned zoologist and photographer, Mark Carwardine.
One Ocean Expeditions is a Polar cruise company that offers comfortable and educational, nature-based cruises to remote destinations in Antarctica and the Arctic. Their small ship expedition cruises focus on people, customer service and environmental values.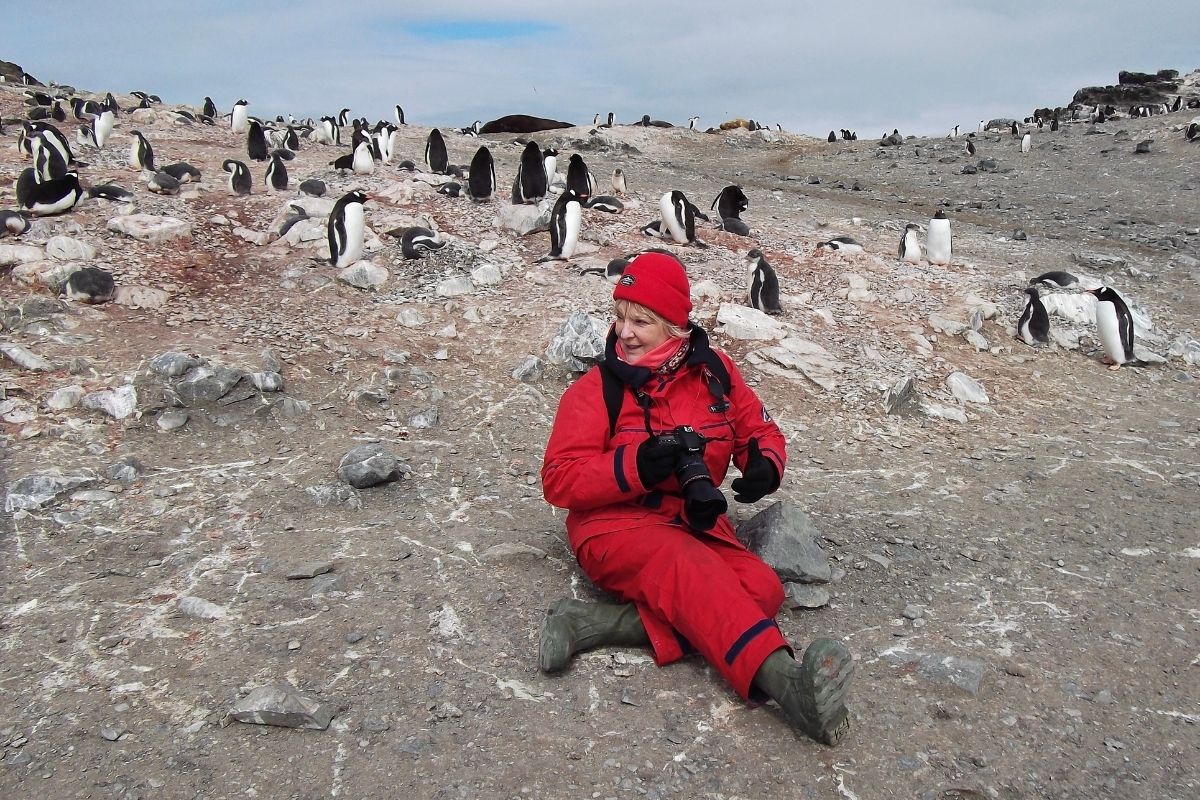 As you would expect, the organisation has a commitment to environmental conservation in Antarctica that takes into account all aspects of its operation and works to minimize the impact on both the geographic and marine environment.
Expedition leader, Mark Carwardine, is a passionate conservationist. He is an award-winning writer, a TV and radio presenter and a widely published wildlife photographer.
Mark has travelled on most of the polar ships and told me he chose the Ioffe for a number of reasons. Apart from the attributes already mentioned, she is quiet with minimum vibration and, being a research ship rather than a cruise ship, she is built to negotiate difficult waters and channels. The crew – both Canadian and Russian, also understand what he needs for the passengers to have the best wildlife experiences.
His aim was for everyone to see as much of the Antarctic wildlife as possible and for them to be able to take iconic photographs during the two zodiac landings each day. In addition, a raft of Antarctic experts accompanied the trip and gave informative talks while the ship was underway.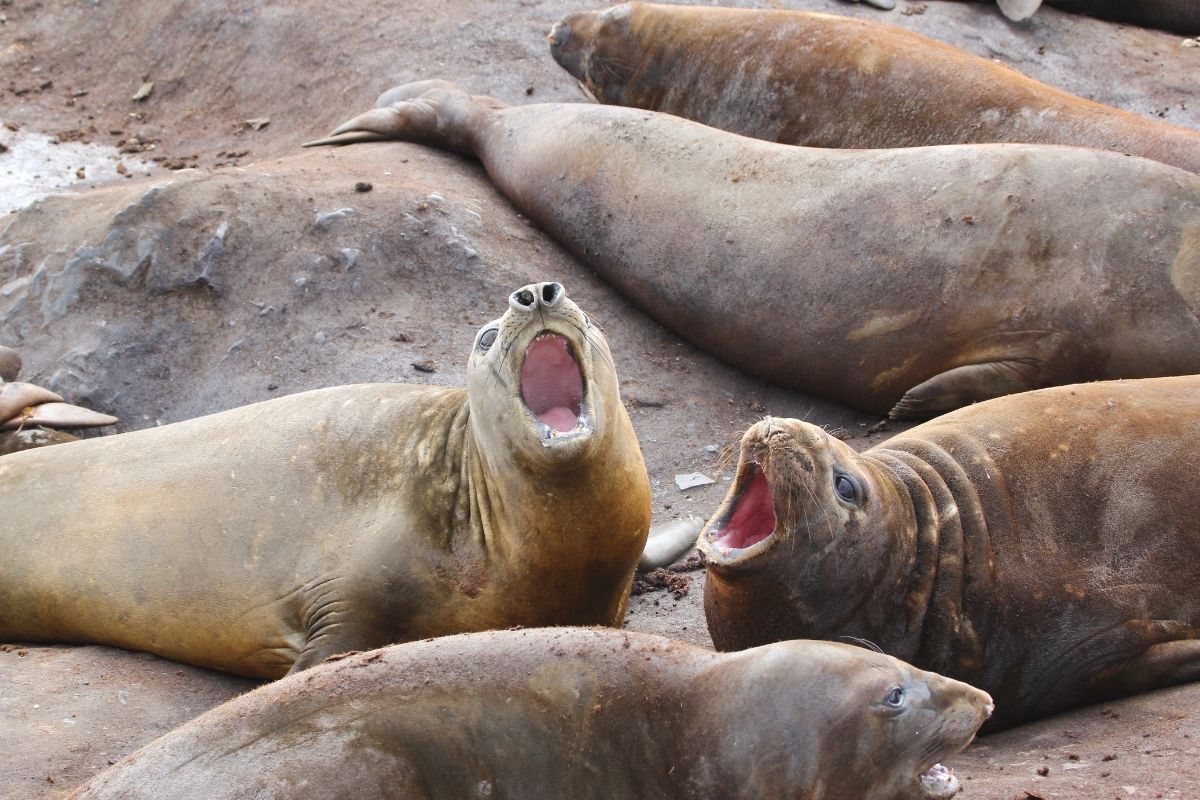 Mark had full influence on where the ship would go, dependent, of course, on weather and sea conditions.
Daily liaison with the crew ensured that the best wildlife sightings were guaranteed. He told me it was a huge financial gamble to charter the whole ship; just a few unsold cabins would have resulted in a loss- making trip for him.
Arrangements have to be made some two and a half years in advance to ensure the vessel's availability, and it is only during the Antarctic summer that ships can navigate these southern shores.
One of the headaches, he confided, was if bad weather prevented landings, then activities such as talks and presentations needed to be offered to passengers as an alternative.
In terms of accommodation, Akademik Ioffe is equipped with comfortable cabins and a large dining room. There is a presentation room on the lower deck and a bar/lounge where everyone can get together in the evenings. The bridge is open 24 hours a day unless weather prevents this. Finally, if you have time, there's a gym, sauna and hot tub.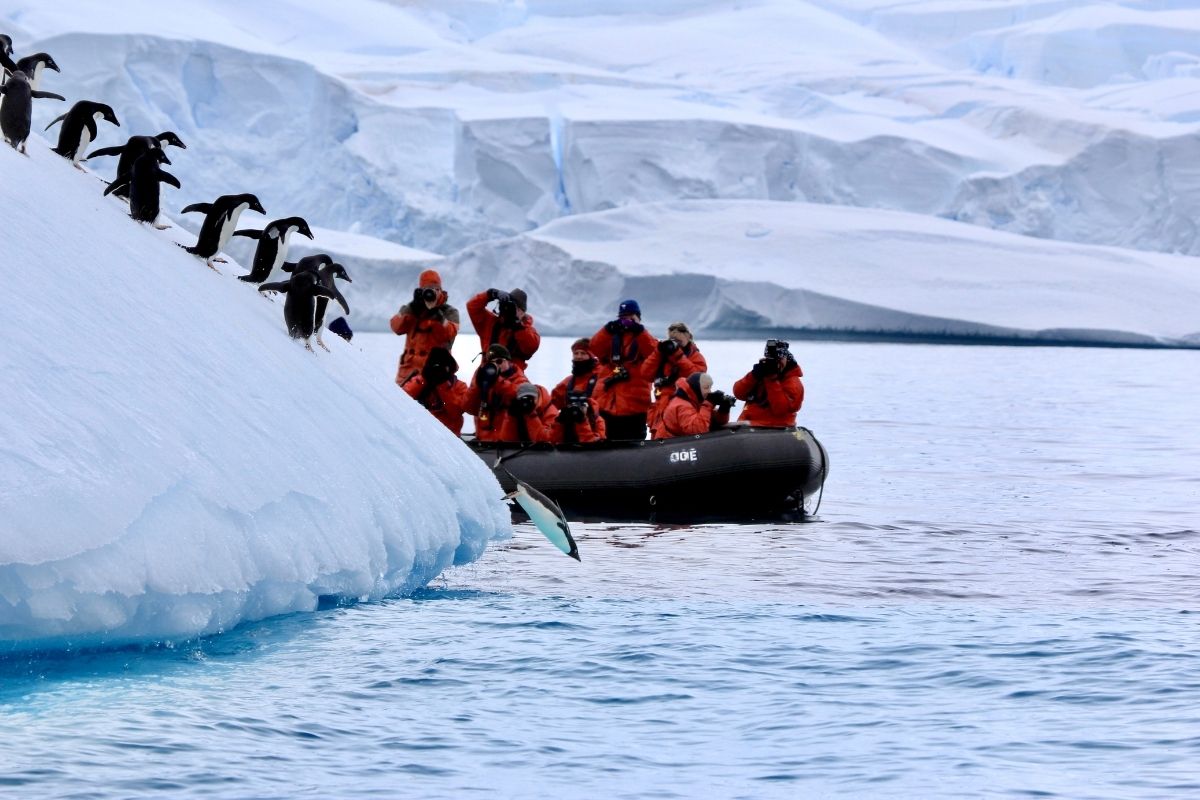 As our outward crossing continued we were lucky to have a calm sea to help us find our sea legs. Once inside the South Shetland Islands, we cruised in mostly tranquil waters each day, although the weather came down on a few occasions and mist and snow prevented us seeing much.
Since the beginning of the modern Antarctic tourism industry in 1969, the number of tourists in Antarctica has grown from a few hundred to more than 30,000 each year. Recognizing the potential environmental impact that such growing numbers of tourism could cause, seven private tour operators conducting excursions in Antarctica joined together in 1991 to form the International Association of Antarctic Tour Operators (IAATO). The organization practices and promotes the utmost standards of travel in this remote, wild and delicate region of the world.
This effort to protect Antarctica is unique, and the challenge to maintain environmentally responsible tourism exists to this extent in no other region of the world. Membership comprises ship operators, land-based operators, ship agents, travel agents, one government office and travel companies that charter ships and airplanes from existing operators.
It has established extensive procedures and guidelines that ensure appropriate, safe and environmentally sound private-sector travel to the Antarctic: regulations and restrictions on numbers of people ashore; staff-to-passenger ratios; site-specific and activity guidelines; wildlife watching; pre- and post-visit activity reporting; passenger, crew and staff briefings; previous Antarctic experience for tour staff; contingency and emergency medical evacuation plans; and more.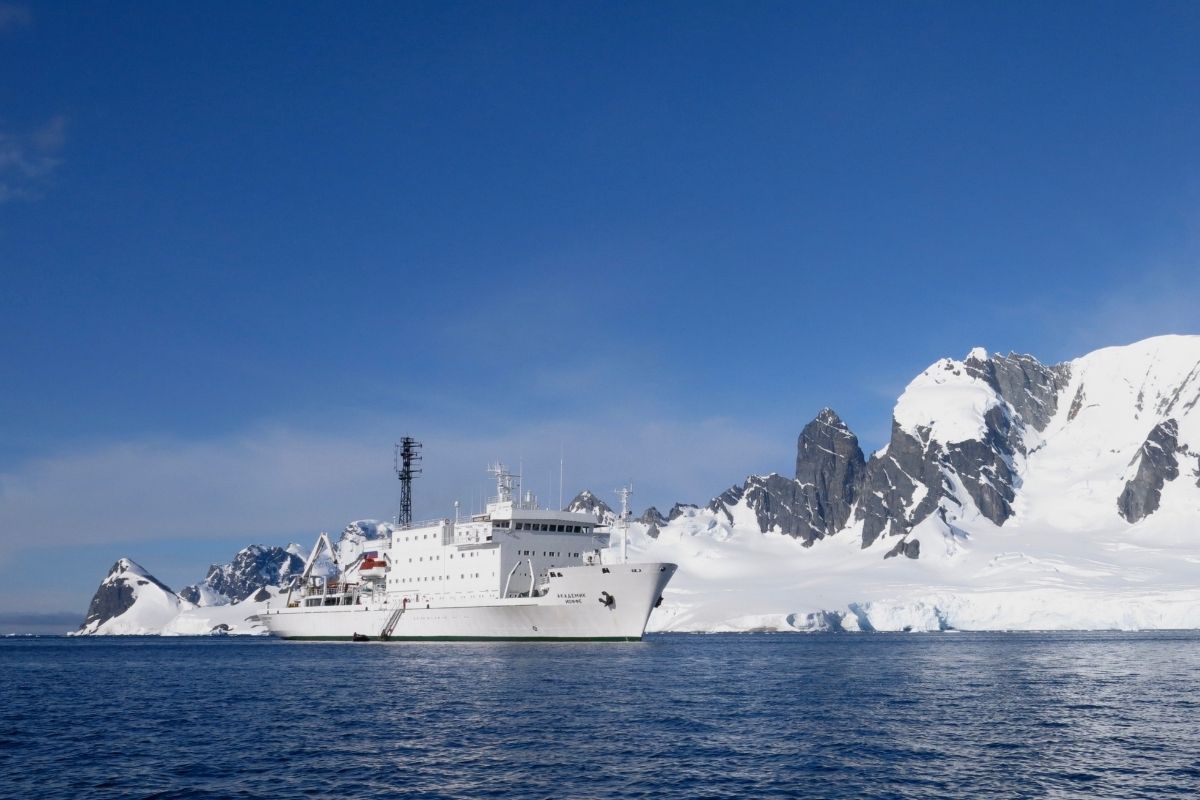 Antarctica represents a more profound manifestation of international peace than any other place in the world - managed in the past half-century through the Antarctic Treaty's unprecedented global cooperation of nearly 50 countries, and formally designated a "natural reserve dedicated to peace and science." IAATO has set the global example of best practice self-regulation in this extraordinary region.
To say that the trip met our expectations would be an understatement. As we sailed through the South Shetlands and on to the Antarctic Peninsular, we spent hours ashore among orange beaked Gentoo, Adele and comical Chinstrap penguins, Elephant, Weddell and Crabeater seals (that don't eat crabs), Petrels, Albatross and Skuas. And so much more.
Photographers in their element were lying on the beach in their provided red suits – getting low down for the best angles. The penguins looked a bit curious but waddled around them.
These industrious little penguins climb up and down from the sea to their snow-free nesting sites high up the rocky hills, all dirty on the way down and all shiny on the way back after their sea bath. Most had two babies at the nest – fluffy and fat waiting for mum to come back with food.
A breaching humpback kept us entertained for ages – boundless energy as it crashed back to the sea in an explosion of foam.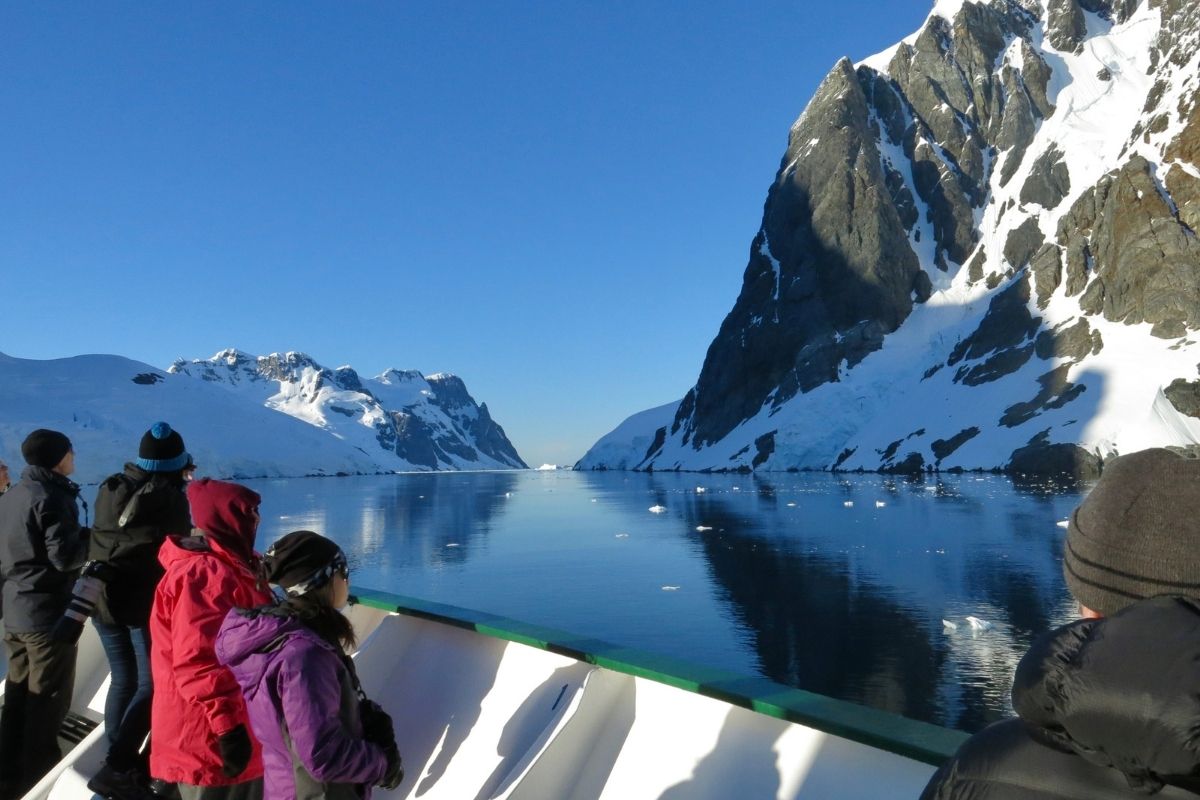 One of our humpback encounters was truly extraordinary. What must have been an adolescent decided to interact with our Zodiac and us. She swam up to the boat and under it several times and even spy hopped, putting her head well above water to look at us with one of her tiny eyes.
She allowed people to touch her as she raised her barnacle encrusted head and the water was so clear we could see all of her huge 30 foot length. She hung around for what seemed ages, practically talking to us before swimming off without a backward glance.
We stepped back in time when we visited the Ukranian and British research stations, mostly unchanged for many years, and we even sent Antarctic stamped postcards to friends.
Calving glaciers creaked and thundered and occasionally resulted in mini tsunamis flowing across the bay. There were icebergs everywhere in glorious turquoise, towering above the ship. More fluttering of camera shutters.
The scenery was stunning with tall snow covered mountains plunging right down to the glassy sea and giant glaciers, groaning and straining to escape the land's grasp on them. We saw every kind of light – a photographer's dream, from sun and stark blue skies and moody grey clouds to falling snow and colourful sunsets and sunrises.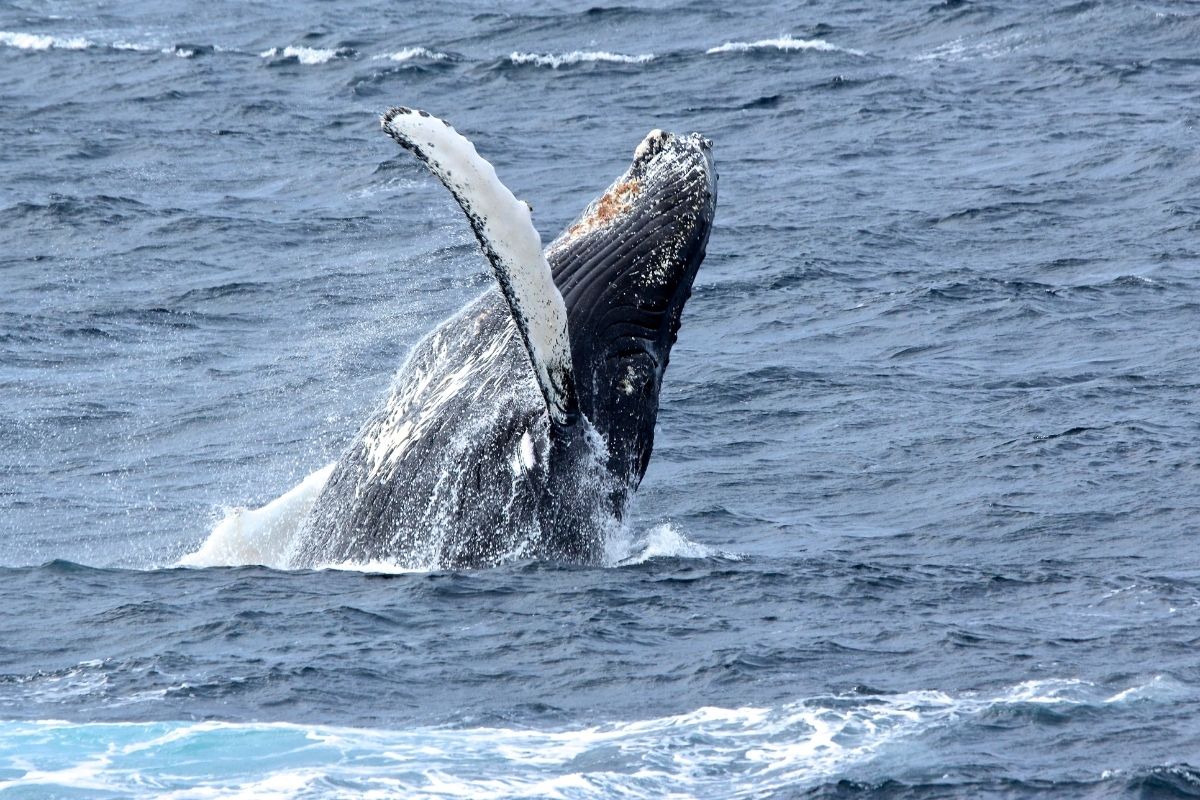 Sorry to leave this pristine world, we set off back across the dreaded Drakes Passage without so much luck this time. Our captain decided to try and sail between two storms to make it back to Ushuaia berth on time. A good decision but although we missed the storms we hit 50-80 mph winds and were tossed about and heaved up and down the swells. A crew member, when asked, told me that on a scale of 1-10 he thought it was about 5 or 6. Glad we didn't meet a 10!
A visit to Antarctica gives you a new respect for the hard working little penguins, the huge gentle humpbacks and, not least, the sea itself.
Images: Patzi Haslimann