Superyacht Chef Evan Mende: From a Humble Kitchen Garden to Michelin Star Cooking
Growing up landlocked near the Canadian border, Evan Mende had no idea just how seminal a role his mother's kitchen garden would play in his career. Fasttrack a few decades on and Evan has become a chef to be reckoned with and one of superyachting's rising stars.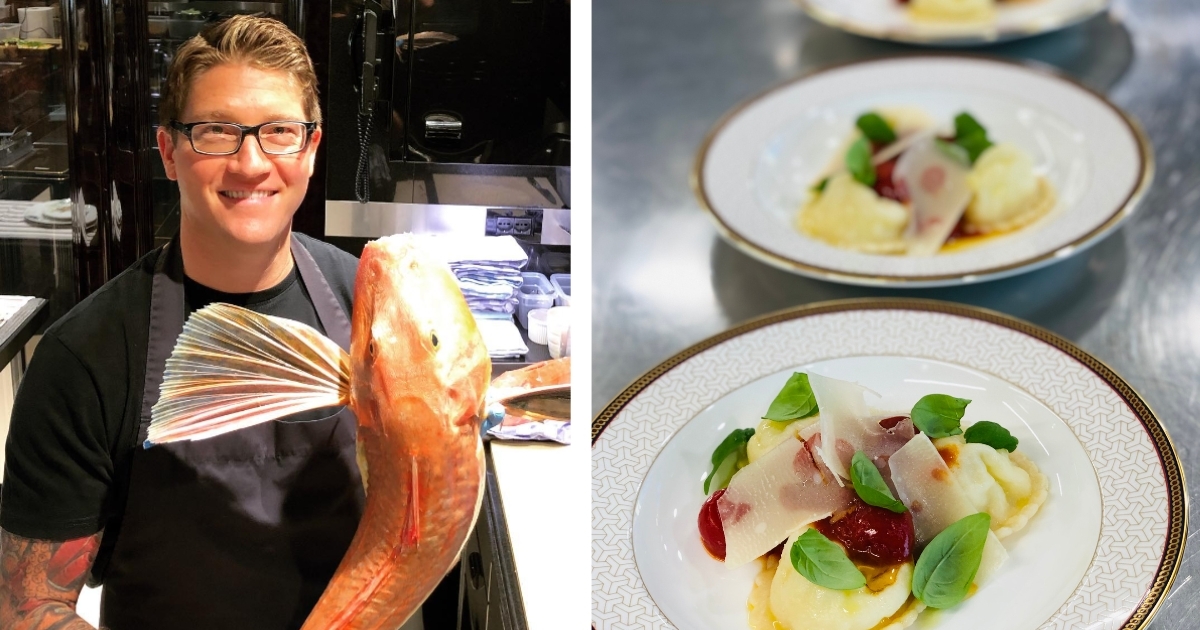 Having earned his stripes in Michelin-starred restaurants, he has worked on vessels including the 90m Lionheart and his current tenure on the award winning 80m Artefact sees him chatting to me as the yacht crosses from Guadeloupe to St Kitts.
He credits his passion for cooking from his childhood and upbringing in the mountains of Northern Idaho with homegrown and seasonal ingredients.
"We were surrounded by freshwater lakes and rivers so we ate tons of fresh fish," he recalls. "My earliest memories are growing up with a big vegetable garden that my mom had since before I was born. With fruit trees, beehives, chickens, ducks and foraging for wild mushrooms.
"We had the perfect climate to grow everything. I would help her in the garden and then we'd cook together. That's how I learnt to cook. It was an amazing childhood and it gave me a good idea of the importance of keeping it simple with the best ingredients.
"I could eat a whole meal from the garden and I learned very young what an apple or a tomato should taste like. Nowadays, a lot of fruit and vegetables don't have much flavour because they tend to be mass-produced. Sadly that's been the evolution of food."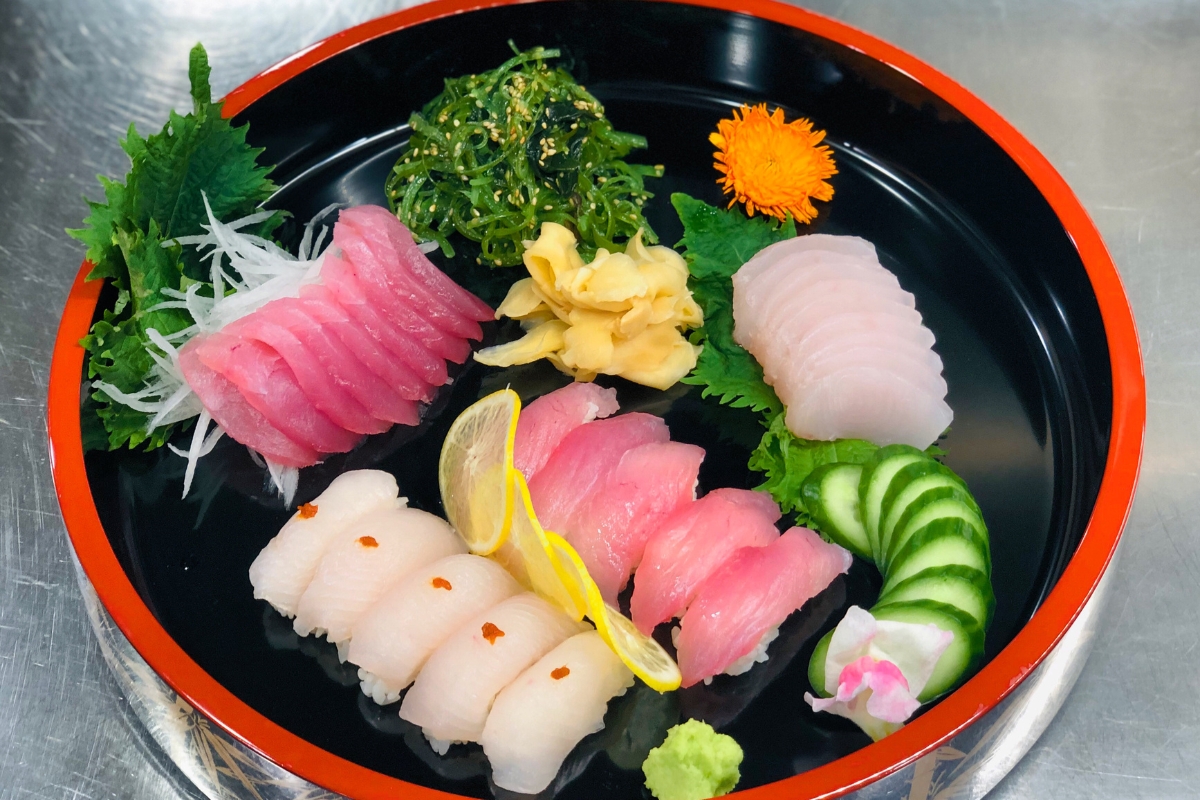 The road to success
Evan turned his childhood passion into earning potential, starting out in a restaurant kitchen near his home as a dishwasher to make some money and rapidly rising through the ranks to become a cook.
"I went to Le Cordon Bleu culinary school, where I realised how much I enjoy French cuisine and all the work that goes into it, the fine details. The French Laundry chef Thomas Keller was my inspiration when I started cooking professionally. He brought the elegance of French cuisine to America and evolved fine dining as we know it. He completely changed my outlook on cooking and one thing that has stuck with me is his insistence to 'do a little better than yesterday.' "
When he left culinary school, Evan landed a sous chef role on Orcas Island, off the coast of Seattle, experiencing yet another amazing micro-climate which was perfect for growing fruit and vegetables and catching fresh salmon and halibut.
"I worked in an amazing farm to table restaurant where we would call the fisherman and then write the menu based on what he'd caught," he recalls. "The vegetables came out of the garden we had on the property, and it was completely different to working in a city restaurant.
"It has made me very fussy with my ingredients – my suppliers say I'm their hardest client! I work with the best provisioners including Eli at Maison del Gusto in Monaco, and they share the same mindset as me, always searching out the best. I can't do my part without a provisioner that can supply my needs."
Seasonality is important to Evan - he refuses to have asparagus on board until the spring so that it tastes good the very first time his guests try it. "It's just not the same if they've been eating imported asparagus from Peru through the winter," he says.
"I also have a personal interest in nutrition. I think cooking an occasional plant-based meal for guests and crew is a smart way forward for everyone's health and sustainability."
Cooking around the globe
Evan spent time in South America, cooking in Mexico and Peru, and it remains one of his favourite cuisines. "I grew up eating my mother's Mexican cooking and luckily the owners also love Mexican food – the fresh element is there. I've worked in restaurants in Oaxaca, Mexico City and Lima. I've learned a lot from my fellow chefs there.
"Having the chance to go to Mexico City and see the best of the best was incredible. Mexican cooking is regional – Yucatan is very different to Mexico City and central Mexico, then you have the Baja where it's more Americanised Tex-Mex."
He also learned the Peruvian and Japanese art of Nikkei, a fusion cuisine beloved of Nobu and Coya which dates back to last mid-century when Japanese refugees brought soy sauce and other key ingredients to Peru.
"In the last 10 years, I've definitely leaned more towards Asian cuisines, Japanese especially," he says. "I've worked in a couple of restaurants in Tokyo and also did a sushi school there. The cuisine is similar to French style in that it's very detail oriented but it's different in that the ingredients are minimal and simplistically presented."
The power of internships
A keen believer in continuous learning, Evan undertakes internships whenever he can to watch and work with his peers and a stage at Michelin two star Narisawa in Tokyo – which consistently features in the World's 50 Best Restaurants list – taught him how dedicated Japanese chefs are to their art.
'In Japan, their work is their life, they do the best that they can in everything they do, and at Narisawa, that means spending 16-18 hrs in the kitchen. I was doing that with them and we would take a little nap in the dry stores in between service! It was crazy but a great experience, working with the finest products Japan has to offer and learning all their techniques. Narisawa trained in France with the best chefs, so his restaurant has a French influence with Japanese ingredients. It was incredible.
"I still do stages and internships at restaurants because I believe that it really brings me back to the roots and to keep current with new trends. Being a chef on a yacht is still a bit of a fairytale in a way so it's always nice to get inspiration from chefs who work in restaurants day in and day out.
"I recently finished a couple of weeks in Singapore with an intensive class on Cantonese dim sum which was invaluable."
Evan also worked as a sous chef at Joel Robuchon in Las Vegas for 18 months, adding: "Las Vegas attracts the best chefs and ingredients in the world. Robuchon has the most Michelin stars of any chef in the world, everything was measured with a ruler and weighed on a scale. You can't do that on a boat!
Cheffing superyacht style
"Owners and charter guests travel the world and eat in the best restaurants globally and they expect the same standards of excellence when they're on the yacht. You can follow a recipe but getting the flavour to be similar to what it's like in its home country only happens by experiencing and tasting it."
"I find in some cuisines, you can hide behind sauces and garnishes whereas when you only have a few elements on the plate, everything has to be superior quality because you can't hide anywhere. Doing stages around the world has helped my diversity and to not repeat menus for extended amounts of time."
One of his signature dishes - grilled Wagyu filet cooked over Japanese charcoal served with a 10 year aged soy sauce, freshly grated wasabi, grilled wild mushrooms and gingered spinach. "It's very Japanese in flavour," he explains. "When every ingredient is on point, it's a pretty incredible dish."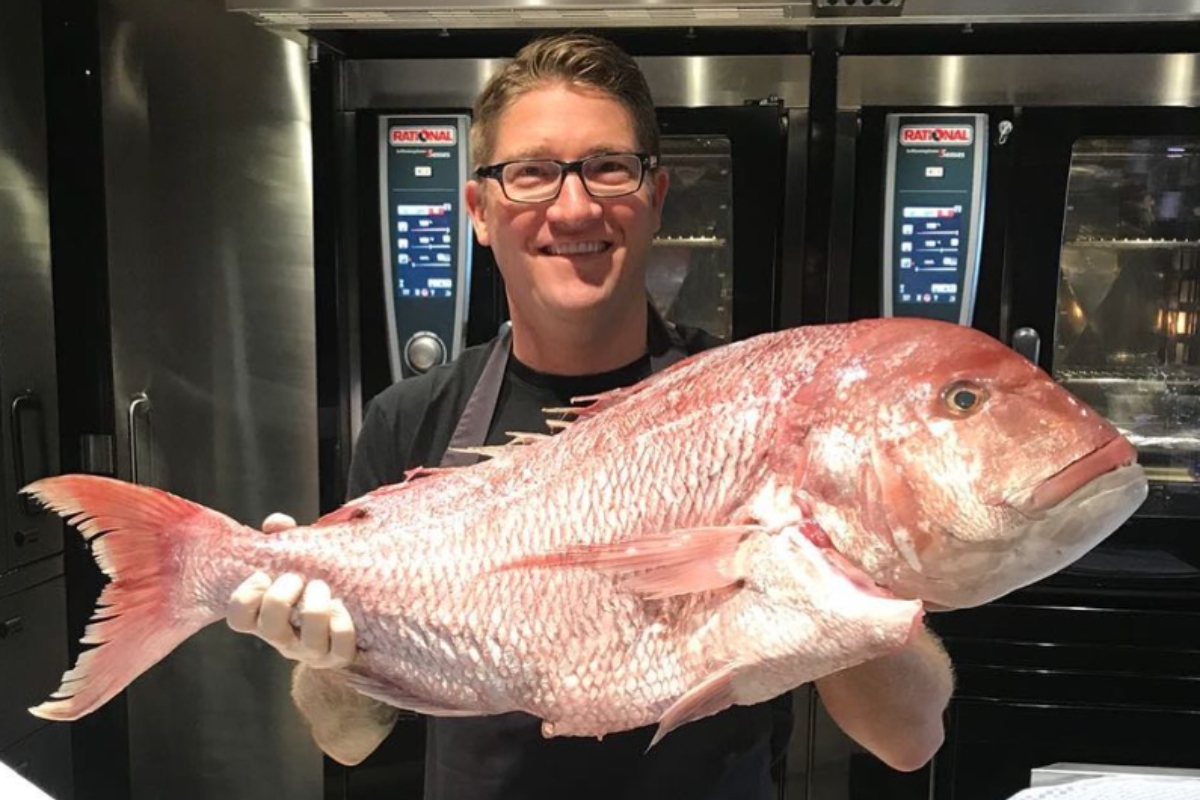 Food heroes
Some inspiration comes from Instagram where he follows his fellow chefs worldwide to see what they are creating and he also loves travelling around Asia, especially Thailand and Vietnam. "You can't beat those fresh, spicy flavours," he says. "Also it's hard to have a bad meal in Japan. And I love the fresh pasta and pizza in Italy too."
Evan's food hero, aside from Thomas Keller, is José Andrés, the celebrated Spanish chef who started the World Central Kitchen to help disaster relief efforts. "Whenever and wherever there's a natural disaster, he gathers his team and cooks for the people who are displaced" adds Evan. "José has restaurants around America and worked with Ferran Adrià of El Bulli. He uses a lot of modernist techniques and to go from that level to disaster relief is very inspirational."
When pressed to name his favourite restaurant, Evan mentions his time spent working at Asador Etxebarri in the heart of the Spanish Basque region near Bilbao. "The food is very regional and fresh, we had a garden to grow vegetables and all the seafood was sourced locally from fishermen and grilled over charcoal.
"We used wood from the oak trees and grape vines soaked in red wine on the coals to add smoke…that flavour is one I'll never forget. The food is so simple and perfectly cooked – it's the best ingredients you can find cooked over charcoal and sometimes just finished with a little sea salt. It doesn't need much more than that. The hardest thing for a chef sometimes is to not put more on the plate."
Evan is always looking forward to the opportunity to work with new ingredients and learn additional cuisines in his years to come.
Follow Evan on Instagram for more foodie inspiration.


Superyacht Chefs: Remarkable, Unique, Rising Stars, with special thanks to Amandine International Chef Placement
The leader in international chef placement, Amandine Chefs is the brainchild of food fanatic Kate Emery whose overriding passion in life has always been great food and wine. Kate launched Amandine in the South of France in 2011, subsequently expanding across the globe with offices now in Monaco, London and Fort Lauderdale, cementing her commitment to raising standards in the yachting industry and providing the right support, motivation and inspiration to enable chefs to perform at the highest level.
When she's not working or looking after her two daughters, you'll find Kate eating her way around the world and working through San Pellegrino's top 50 list.