Meet Superyacht Chef Ricardo de Zwaan
Any culinary experience with Chef Ricardo de Zwaan is as varied and exciting as the destinations he visits. He treats every charter guest to a unique dining experience, fusing his background in three diverse food cultures. The result? An astounding repertoire of food to suit every taste around the world.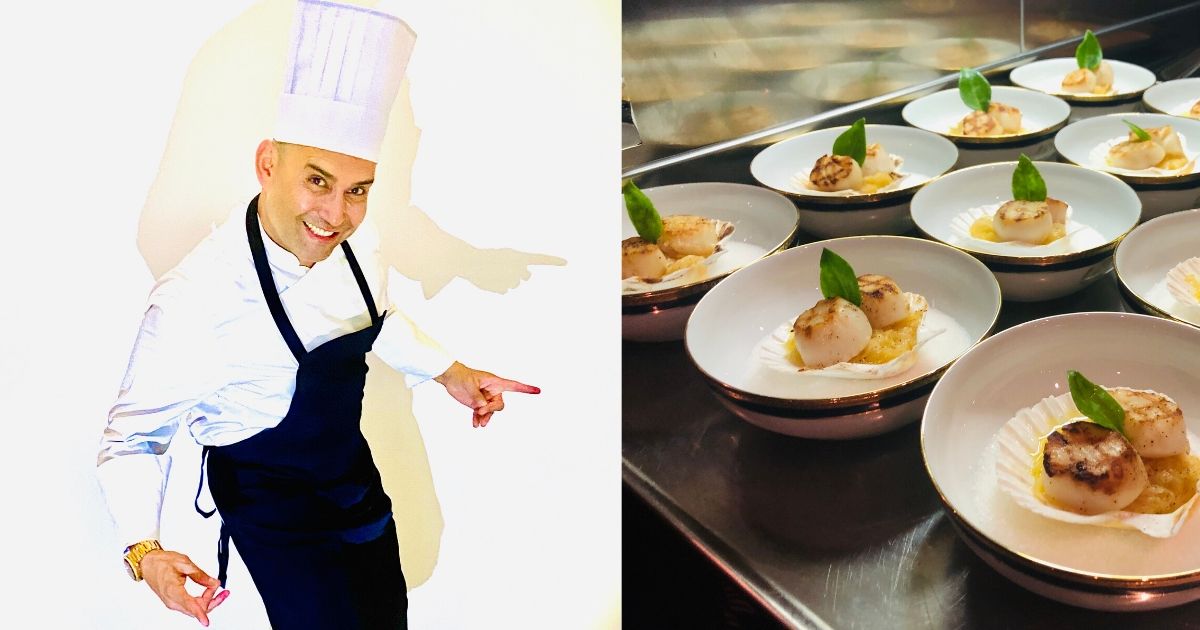 Always using the freshest local produce and an expert in destination specific dishes, Chef Ricardo has a background working in the high-pressure kitchens on Michelin-star restaurants in Europe, and is always up for a challenge.
"A lot of guests can be apprehensive about the food on a charter yacht holiday," he says. "It's great when guests make it a little bit difficult in the beginning, and I enjoy rising to the challenge. By the end of the trip, they are blown away and full of appreciation."
Chef Ricardo takes us for a closer look inside his galley.


Tell us about your journey to working as a superyacht chef.
I'm a Colombian-Dutch-Thai guy that has been cooking professionally now for almost three decades! I moved to Amsterdam when I was seven years old and after living in the Netherlands for 23 years, I moved to Thailand for 14 years. My experience around the world has positively influenced my menus today, and I love experimenting with different cuisines from parts of these cultures. I've been working on board superyachts for the past ten years, working with professional interior teams and captains who demand the highest standards and quality, and we deliver it!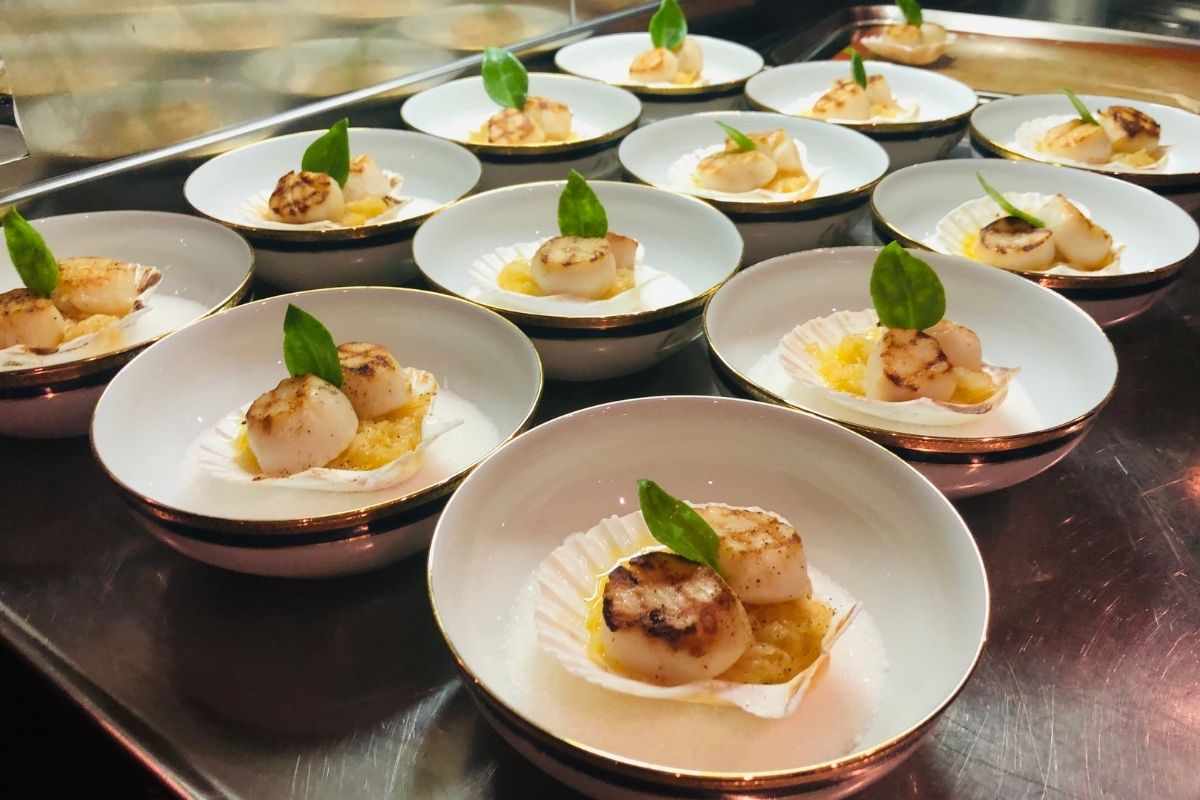 What does a culinary experience with Ricardo look like?
One of the things that really stands out in my cooking are the colours. A lot of my dishes are very colourful, and I pay a lot of attention to presentation when plating. I love to make things look beautiful as well as taste delicious. I share a lot of my most creative dishes on my Instagram, @mrbubblelover! I combine the three countries of my heritage with the best flavours from each to offer up exotic, surprising, interesting dishes.
What do you personally enjoy about working on board?
A beautiful and spacious galley with all the equipment needed to create world-class food. Working as a superyacht chef is all about being organised and having a clear plan.
What are your favourite ingredients from around the world?
Wherever we are in the world, we always try to use the local ingredients and the products that are in season. Each country has its own charm and something new and exciting to offer. Thailand has beautiful fruit that not many people get to see regularly. In the Caribbean, there is the amazing conch ceviche. Honestly, I could go on and on. The world is an inspiring kitchen.
Alaska is a particular favourite of mine. This part of the world has beautiful super fresh fish, crab and shrimps that we catch ourselves with the guests, which is a great experience. One of my ultimate canapè starters is my 'golden egg', which is an eggshell stuffed with Alaskan king crab egg tartare and topped with beluga caviar and gold leaf. It's high class, sophisticated, elegant and delicious. It ticks every single box!
Working on board superyachts affords plenty of exceptional experiences for the crew. What are some of your most memorable moments working as a yacht chef?
There are many, many memorable moments over the past ten years on yachts. One of the moments that stands out was in a very remote area of Indonesia. We were cruising by a little island and the locals came by the boat on their homemade canoe. There was grandpa and grandma there to exchange their bananas and pineapples for flour and rice. We talked to them for a while, exchanged our produce, and bid them farewell. It was such a basic human experience but so beautiful. It's one of those moments that put things into perspective and make you feel lucky for the life you're living and the different places you get to see.
How do you cater your menu to different dietary requirements?
Creating fantastic alternative menus to suit different needs is not as much of a challenge as it used to be. With the rise in more health-conscious eating, many guests and crew members are eating super healthy diets now, and I'm one of them. I have done charters with seven vegans and vegetarians, and I loved it.
When it comes to creating menus for the kids, I keep extensive archives of menus for every single charter situation and every individual taste. From Mexican to French, Chinese to Indian and Greek, we work with the parents to ensure an appropriate menu for younger children during each yacht charter.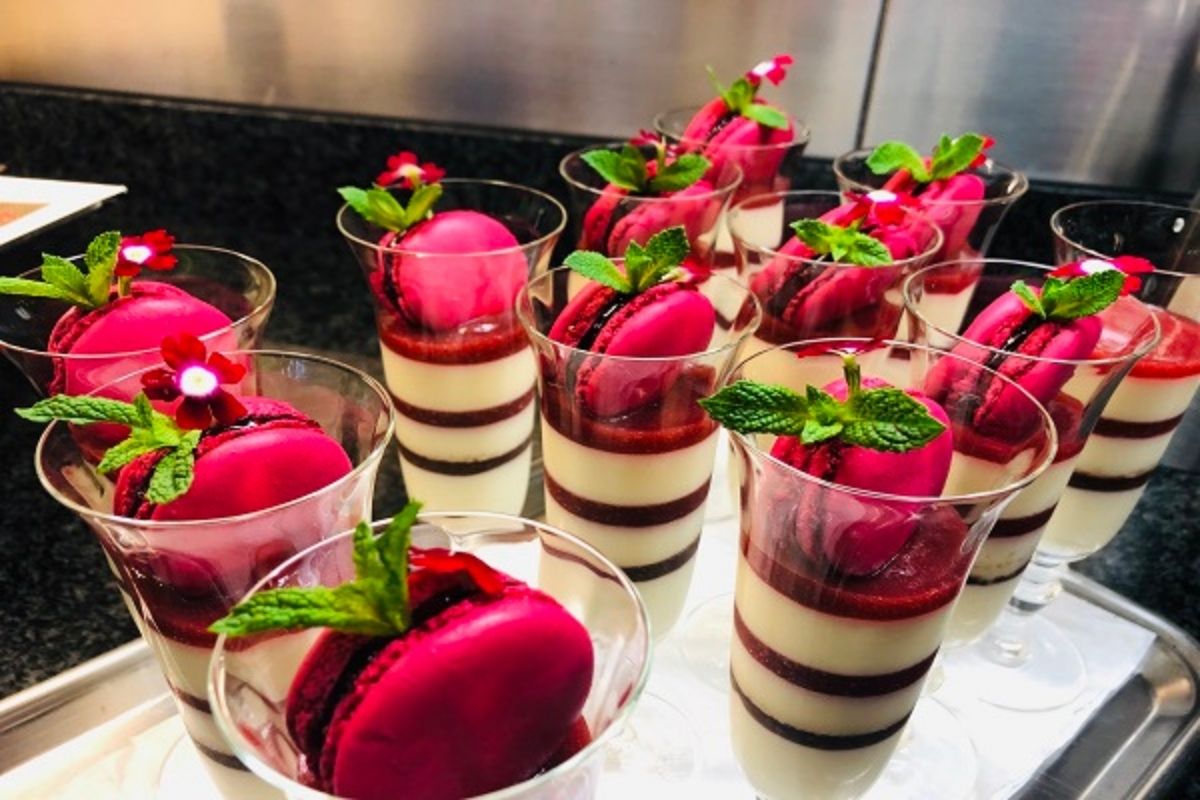 What are some of the biggest challenges in your job?
With so many years in this industry, I think I've seen it all. In the Netherlands, I worked in the kitchen of a Michelin-star restaurant, routinely cooking for up to 1,500 guests. I prefer small groups like on board a yacht. You can go all the way with all the beautiful ingredients life has to offer and create wonderfully amazing dishes at the very top tier of fine dining. On that smaller scale, I love the interaction with guests and the ability to serve a completely tailored menu.
How do you maintain excellent levels of service on board?
On large yachts it's the level you enter into when you go from one chef to two chefs in the galley - when I was working on Apogee we had two chefs with 17 crew in total for the 12 guests which was a fantastic arrangement. We had six people around the table doing food service - not a single steward carrying four plates. It's all about seamless service with everybody getting served at the same time as in a Michelin-star restaurant.
What's your style when working with guests with apprehensions about the food?
I believe every single charter guest that steps on board is concerned about how the food is going to be to some extent. We will already have received a list of preferences, so after talking with my guests, I always ask them to give me carte blanche on the first day. I promise to check in with them in the morning to discuss how everything went. I put all my best dishes out there on the first day so everyone can breathe a sigh of relief. By getting to see what kind of chef they are dealing with from the word go, 99% of the time everyone is happy to let me do my own thing and deliver exceptional food catered to their tastes.


Sample Tasting Menu
Breakfast
A breakfast layout of smoked salmon, cheese, cold cuts, fruits, bacon and more, with eggs cooked to your liking.
Lunch
Pumpkin coconut soup with cilantro and pine nuts.
Slow cooked whole sea bass with fresh herbs and lemon.
Pasta Aglio e Olio with roasted tomatoes.
Dinner
Tomato Plissé with lobster chunks, salad mesclun, bread crostini and orange melon vinaigrette.
Grilled garlic black pepper black cod with roasted eggplant, butternut and sautéed spinach with white wine and saffron beurre blanc sauce.
Layered white and dark chocolate mousse with macaroons.