Meet Superyacht Chef Mario Kamenar
Having spent many years working in restaurant kitchens, Chef Mario brings a wealth of experience to his position on board, and his impressive culinary skills make each and every charter a delight for the taste buds.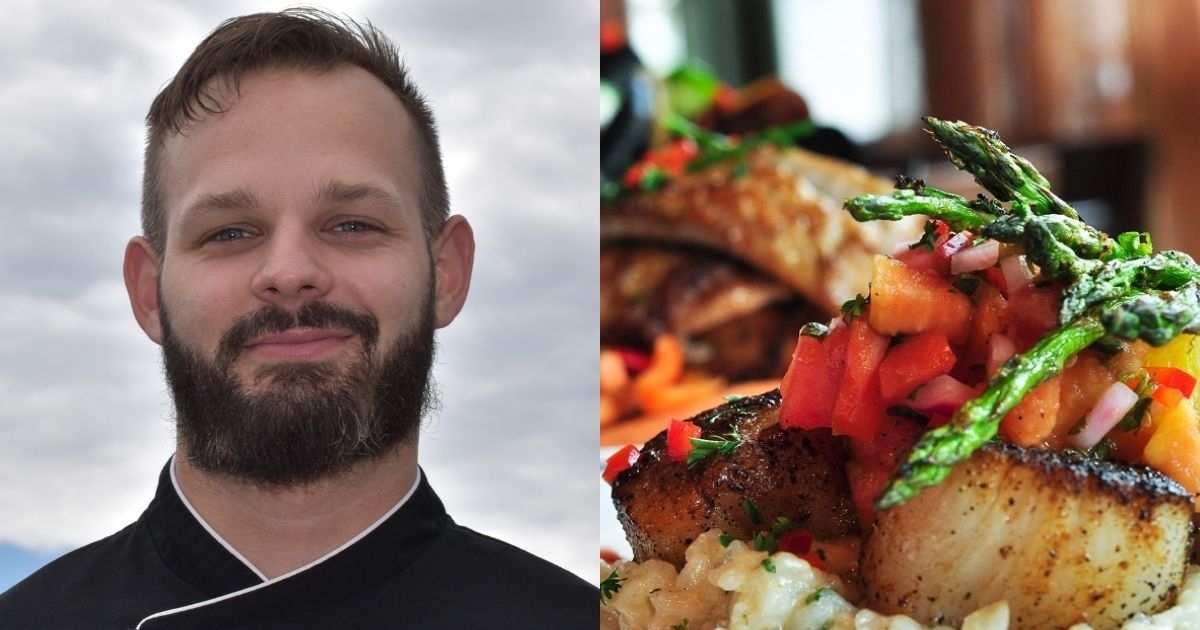 A huge advocate of using only the freshest ingredients, Chef Mario's stuns with his seafood dishes, and will often organise for local fishermen to come to the boat with their fresh catch and let guests choose their own lunch - or even get a lesson in preparing the fish.
Manned by an energetic all-Croatian crew, you can rest assured that time on board will not be spent in search of the best local spots, but rather enjoying them firsthand with your loved ones, all while dining on plenty of exquisite fresh cuisine along the way. Here Chef Mario talks us through a culinary experience on board…
Can you tell us a little about yourself and your experience as a chef on board superyachts?
While I have a strong restaurant background, I decided to embark on a new challenge in my career when I joined my first yacht Katina for the chartering season. I am confident in my culinary skills, and with the right attitude plus support from the captain and chief stewardess, I have just completed the most exiting season ever. The restaurant and yachting industries are incomparable, and it is definitely an advantage to have experience of both.
What does a culinary experience on board look like?
My culinary offerings differs from charter to charter.
Once we had guests that requested set menus months prior to their arrival, while on other occasions, they will just state their dislikes and leave the menu up to us. Some are open to suggestions while others will eat similar meals day after day. We are happy to cater to all!
What are your specialties and how has your previous experiences and training influenced your cooking today?
I graduated from culinary school and have done lots of training while travelling around the Mediterranean and Asia, and this has helped tremendously during my time as a yacht chef. Everything from the cooking techniques and knowledge of ingredients to learning how to handle, store and prepare food properly are all very important for a smooth galley operation.
What do you personally enjoy about working as a superyacht chef?
I love how I learn more and more with each charter. The appreciation of guests and their amazing feedback has also moved me emotionally – this is where working on a superyacht differs to working in a restaurant. It is much more personal. I have also really enjoyed living on board and having a laugh with great crew that have accepted me as a part of the family.
Do you use local ingredients in your menus?
Mainly, yes, with the exception of a few occasions. There have been times I have prepared sushi and Asian dishes with non-local ingredients as we haven't been able to get what we need from local provisions.
What is your all-time favourite dish and why? Have you ever served it on board?
I was born close to the Peninsula of Istria which is famous for its truffle festivals. This has helped me master truffle dishes which I love, and I prepare them with homemade traditional Istrian pasta during charters. This always goes down well with guests.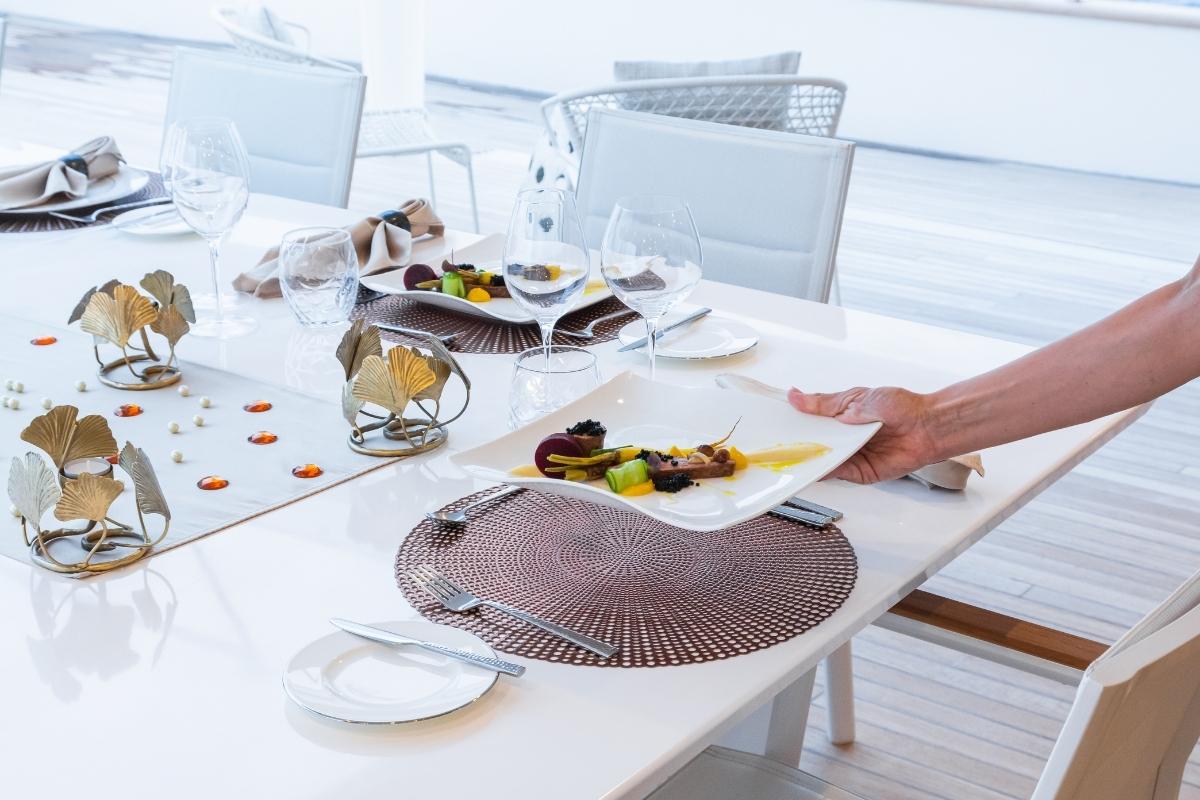 Describe a couple of your most memorable moments during your career - food-related or not!
I will always remember the time we created a full Croatian experience for one family, with traditional music accompanied by traditional Croatian cuisine. They were extremely appreciative, and the guests gave a touching speech to myself, the captain and chief stewardess.
How do you cater your menus to different dietary requirements for vegetarian, vegan or gluten-free guests?
Vegetarian, vegan, and gluten-free preferences are so common today that meeting the requirements is quite simple. I am skilled in making raw, vegan desserts, and we provision vegetables from local farmers.
How does the main menu differ for children?
I am a father to a five-year-old daughter, so a children's menu is not a challenge at all. I tend to prepare pasta with simple sauces (mostly tomato), poultry, breaded meat, potatoes, and lots of vegetables. We recently had a six-month old baby on board and we blended lots of fruit and vegetables for her, which we could tell she highly enjoyed!
How do you cater to big events?
When it's not charter season, we sometimes hold business presentations on board for the management company and owner. As I'm experienced in catering this isn't a big challenge for me. The biggest event we have held on board Katina was for 30 people, and we served finger food spreads of beef, seafood and poultry. Cold appetisers are generally very practical for bigger groups, then a simple fish dish or steak for mains served with unfussy side dishes. I am also skilled in pastry and enjoy making cakes. Chocolate cake, cheesecake or a mousse will often be my dessert choice.
What are some of the most challenging/rewarding requests from guests you have been able to deliver on?
We had an Argentinian and Brazilian family on board, and preparing steak for them was biggest challenge of the season. It wasn't easy to meet their standards with the grill in the galley, but thankfully they were extremely happy.
What's the secret to cooking high-quality food in small spaces?
You need a spacious galley and a fridge and freezer with a great capacity. Correct provisioning and storing is the key to success.
What are the main concerns from charter guests when it comes to food and eating on board?
So far all my guests have been satisfied with their menus, and the quality and preparation of the food. The only time there was concern was when we had a child on board with a serious allergy. The mother double checked every meal to make sure any reactions would be avoided, which is obviously understandable!