Meet Superyacht Chef Emma Prosser
With a passion for local produce and seasonal flavours, guests can rest assured that they are in good hands with British chef Emma Prosser. And with access to the finest ingredients from around the world, she never fails to impress with her eclectic menus.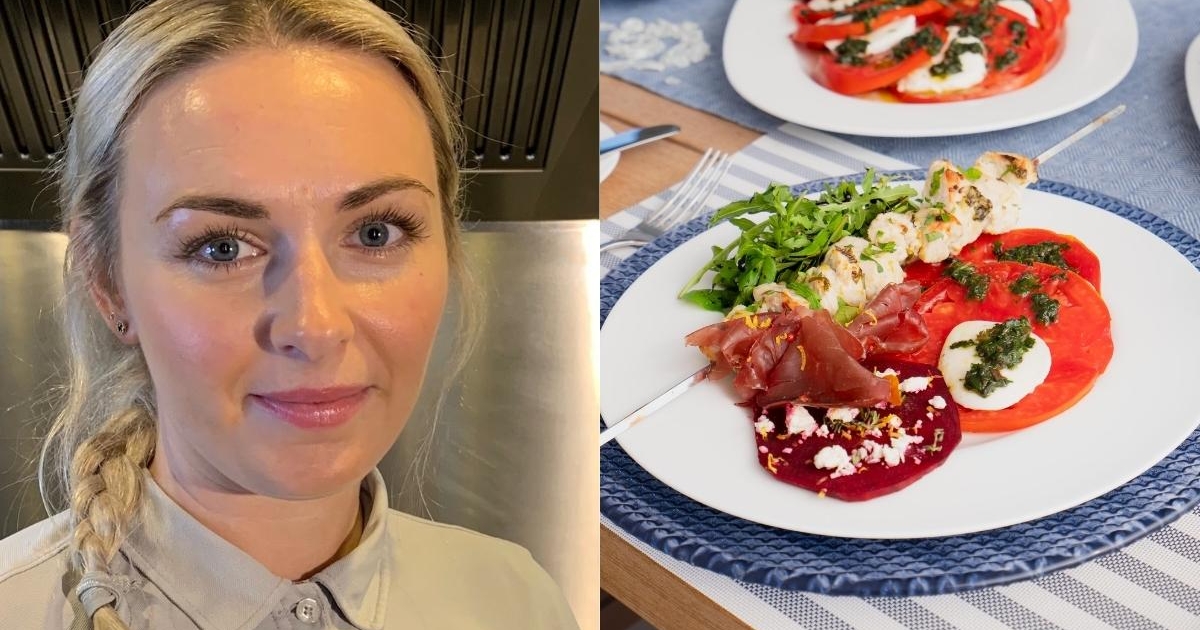 Working in close cooperation with the interior crew, Emma specialises in creating fantastic menus to suit every guest's taste. From low-key buffets for a relaxed family evening to impressive multi-course menus for an unforgettable al fresco dining experience, each meal is a five-star occasion.
Here, Chef Emma gives us an insight into culinary delights guests can expect from her, and what it takes to create extraordinary events for those that get to call a superyacht home.
What led you to a career as a superyacht chef?
I have been working on superyachts for eight years, and for six of those, I've been working as a chef. I trained at the award-winning Ashburton Chefs Academy in the UK where I was shown the importance of best quality, local, seasonal and sustainable produce – I carry this ethos with me when sourcing all my ingredients on board today, and this training was a fantastic base for working on superyachts. I've enjoyed cooking since I was a child, so after working as deck crew for the first couple of years, a move to the galley was a natural step in my yachting career. I love the creativity that cooking offers as a job.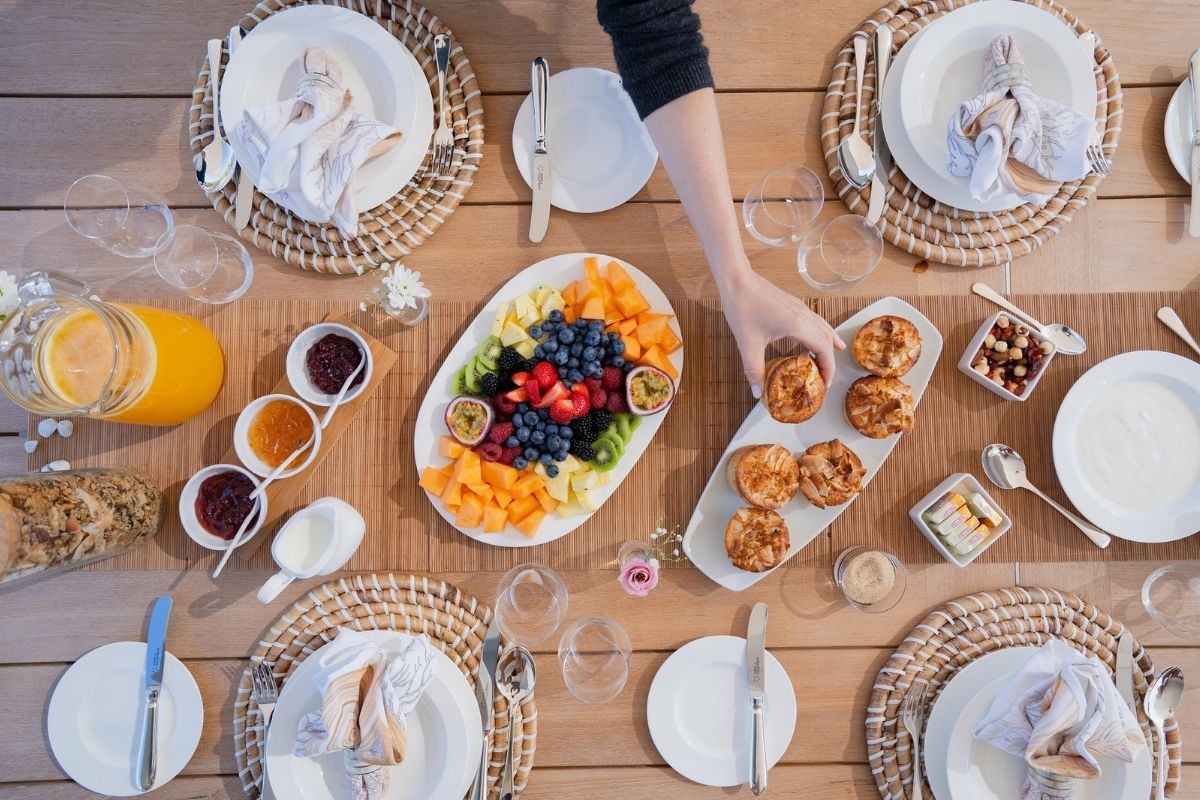 What does a culinary experience with Emma Prosser look like?
The culinary experience differs depending on guest preferences, but at the heart of every menu I create is fresh, local produce, cooked well and full of flavour. There is so much information and inspiration online and alternatives available now that allergies and dietary requirements never hold me back or restrict the menu possibilities. I have quite a diverse repertoire, too, so I wouldn't say I have any particular specialities - although my tiramisu does get requested a lot! I love Thai flavours, so my personal favourite dish is the roast duck gaeng panang. It's spicy, sweet and has all the richness of the duck – it's delicious!
What's the best aspect of working as a superyacht chef?
The best part of the job is working with a fantastic team. Good organisation and teamwork is key to flawless service and a harmonious environment behind-the-scenes.
With increasing attention on eco-friendly yacht charters, how do you attempt to reduce each charter's environmental impact?
It's not always easy to be environmentally friendly on a superyacht charter, but there are always changes to day-to-day routines or practices that can help do our bit. In terms of the food on board, we always try to source locally and with as little packaging as possible. We recycle where possible and we use eco products in the laundry and when washing the vessel. We are always looking for newer ways to become a little greener which is a huge battle in this industry.
Describe some of your most memorable moments on board.
A day in the Bahamas during my first season always stands out–the owners offered the crew the chance to take the tender out to swim with the famous swimming pigs. We then visited Iguana Island, snorkelled the Thunderball grotto and swam with the sharks at Staniel Cay. The owner rounded up the evening by taking us out to dinner-I couldn't believe this was a day at work!
But as incredible as the perks of working as superyacht crew can be, there are plenty of challenges,too, and you are often pushed to your limits. A few years ago, on a sailing yacht, we took part in the Antigua Superyacht Challenge. With the owners on board, we lost the steering, bow thruster, AC and refrigeration. We still raced and I had to feed 30 race crew. It was a massive challenge but I won the regatta cook-off and the boat won spirit of the regatta!
Entertainment is a big part of a charter experience. How do you cater to events?
Being well organised and getting creative are the main aspects in planning an event on board. I work closely with the interior teams to come up with themes and we'll discuss ideas together. In the past, we've set up themed BBQs, wine tasting events, large scale parties with live, music, trained acrobats, professional mixologists and awesome canapes. As you can tell, the sky's the limit - we really enjoy entertaining.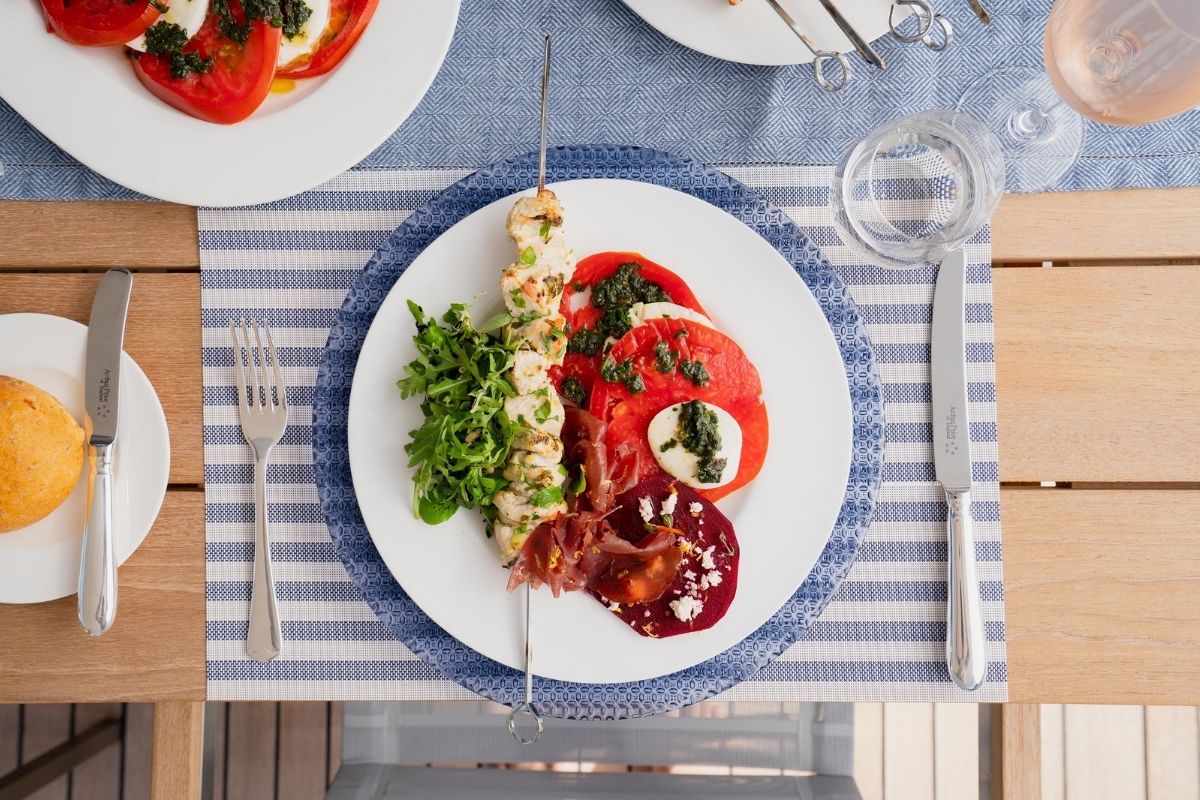 A Sample Tasting Menu
Breakfast
Fresh juice, fruit platter, granola and yoghurt. Eggs any style to order
Lunch
Take advantage of the crew's expert knowledge of the best dining spots in the Mediterranean, and head to shore for a long lunch at a fantastic restaurant
Dinner
Goats cheese and pesto filo tart
Paprika potato wedge with aioli
Caramelised butternut and ricotta crostini with sage and pumpkin seeds
Scallops served in the shell with crushed pea, prosciutto and beurre noisette
Sirloin steak cooked to order with garlic wild mushrooms, truffle creamed potatoes and wilted baby spinach
Dessert
Pistachio cream-filled meringue with a pistachio crumb, fresh raspberries and toasted coconut