Christina O
99.13m | Canadian Vickers | 1943 (2020)
Florin Belciug
Operations Manager Florin Belciug has worked on Christina O for 13 years and has come to regard the yacht as home.
He started his maritime career on cruise ships, working for Cunard, Seaborne and the Seven Seas before joining Christina O in 2007. 'Stepping onto Christina O was so different from what I had done before. I loved it from my first day on board and it has become my home and my family. I don't ever see my life without Christina O.'
The 99.13m Christina O has a unique history like no other yacht in existence. Originally built in 1943 as a frigate by Canadian Vickers, this former war ship was subsequently converted into one of the world's most iconic superyachts under the discerning eye of Greek shipping tycoon Aristotle Onassis.
Spotting her potential as a fabulous craft for entertaining a veritable Who's Who from the worlds of business, entertainment and politics, Onassis oversaw an ambitious renovation in the early 1950s, transforming her into a sleek classic which easily stands the test of time against the very best 21st century superyachts.
Among her most jaw-dropping assets are the inimitable Ari's Bar - which remains almost entirely as it was created 70 years ago - and the mosaic swimming pool whose base can be raised hydraulically to create a dance floor. Further small modifications were also made in 2019.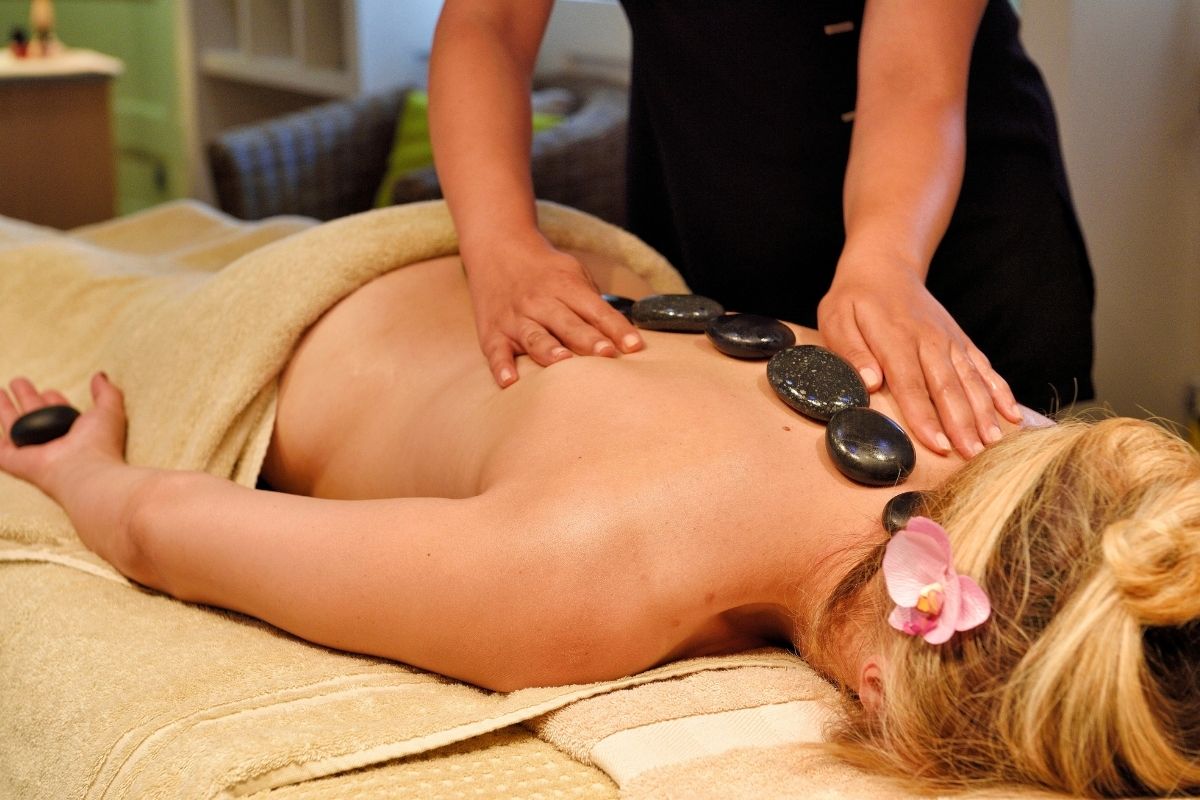 Another outstanding feature setting her apart from other yachts for charter is the sheer amount of deck space available. Four open decks offer ample space for hosting an incredible 157 partygoers for cocktails or day trips, while clever layout and design also allows for more intimate settings for just a handful of guests.
It's no surprise to learn that the type of charter guest attracted to Christina O is more impressed by her provenance and pedigree than merely deluxe mod cons. People want to experience her history, charm and unique sense of style. With beautifully appointed accommodation for 36 guests - far more than an average yacht can offer – Christina O is also popular with large families who appreciate the abundance of space on board.
As operations manager, a position which amazingly is not de rigueur on every superyacht, Florin is the first point of contact between guests, captain and crew and his planning starts from the moment a charter contract is signed.
'From that point on, the guests are in my hands,' he explains. 'I'm in touch with them to organize the trip, create an itinerary, and make plans on board and ashore.
'I communicate the clients' needs to the officers, broker, captain and engineer as well as looking after onboard operations including the interior team and service. I also discuss menus with the chef, and study weather reports to decide where and when we will pull up the anchor and drop anchor.
'I love setting the daily schedule the night before. You wake up and try to follow it, but you also have to adapt and improvise according to the guests' requests and desires. I'm in touch 100% of the time from start to finish to create the perfect trip for them and their family.'
Naturally, the job involves patience, discretion and the ability to anticipate what guests want, which Florin prides himself on getting right.
'Clients are usually well organized but when they come on holiday, they switch their minds off and just want to relax,' he says. 'I have to read this and interpret what they want. Things can change by the hour and that is challenging but I love this part of the job. I've never enjoyed routine; I prefer every day to be different.'
In the past 13 years, Florin has worked with a number of excellent captains on board and Christina O's new captain is no exception.
'We are very happy to have him with us. He is charming, positive, hands on and has a very nice personality. I think he will be the perfect captain for us.'
With her unique history, Christina O enjoys a level of loyalty among her charter guests that few yachts can boast. Once owned by Greek shipping magnate Aristotle Onassis, Winston Churchill enjoyed nine cruises while Grace Kelly and Jackie Kennedy both held their wedding receptions on board.
'I would say that 50% of her appeal is the history and 50% is the amazing crew, who have impeccable backgrounds in hospitality and make each trip really special,' adds Florin with pride. 'She has a classic history and charisma that most boats just don't have, and many charter clients choose her for this reason. They are impressed from the moment they step on board.'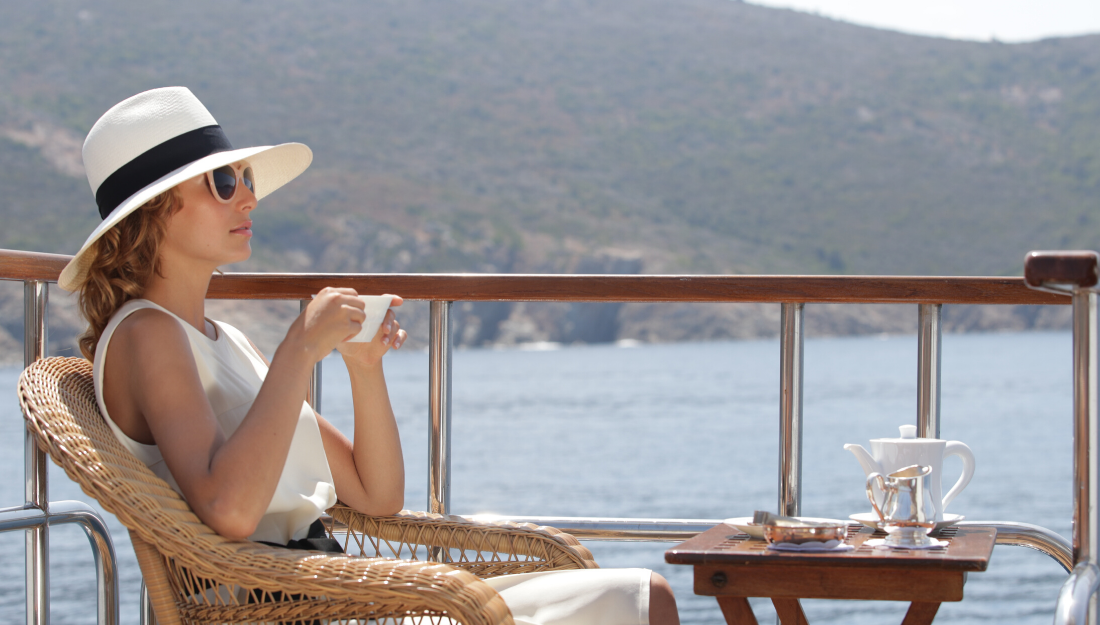 So what can you expect from a stay on Christina O? With a little black book of contacts to rival that of any A lister, Florin is adept at organizing a trip which encompasses the highest levels of gastronomy, adventure and romance, whether it's an intimate barbecue on a deserted beach or dinner for 20 at one of the world's best restaurants.
'I have all the contacts wherever we go,' says Florin. 'I'm in touch with ship agents based around the itinerary and that rapport starts three or four months before the charter begins.
'If you tell me you want to go to an area of Italy, I can consult my files, refresh my memory and within 15 minutes, I can tell you the best spot for a night picnic with a fire camp, the perfect bay for swimming or a wonderful restaurant for supper.
'I am in control of every operation aside from safety and navigation. My role is to be there for the guests and keep in touch with the captain on every need. I liaise with the heads of every department from housekeeping to the bartender - it's a team effort and the charter cannot be a success without all the crew involved.'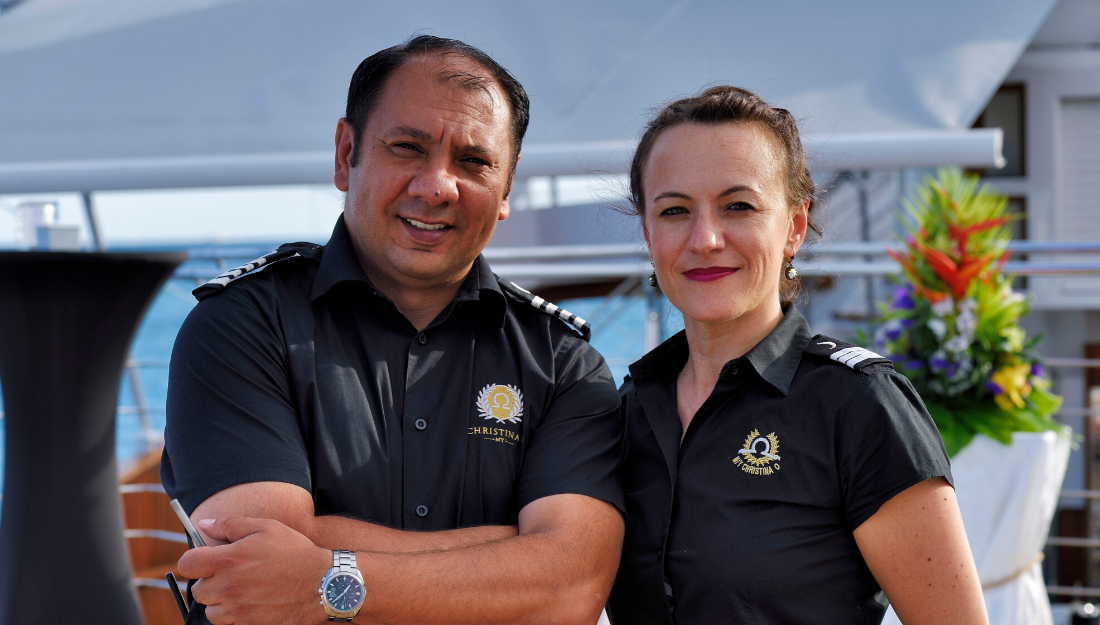 Themed experiences on board include Champagne receptions, formal black and white parties, casino nights with roulette and blackjack tables and Michelin standard taster menus created by Christina O's executive chef Damian Perrinel.
'We might start the evening with a Champagne reception and there will be a contest to see who wins the most chips at the casino before guests are invited to sit down for dinner,' says Florin. 'We have a long table which seats 28, and Damian, who has worked at several Michelin-starred French restaurants, will present a seven course degustation menu.
'After dinner, we will offer drinks and petit fours in Ari's Bar and perhaps guests will head up to the top deck afterwards to dance to a DJ set or a live band. We often lay out an al fresco breakfast the following day on the deck with a continental buffet as well as a la carte choices like eggs Benedict and eggs Florentine.
'Lunch can be a casual barbecue and buffet on the deck. Guests also love to take some downtime and enjoy a treatment or relaxation session in the spa, where we have two therapists.'
Christina O will cruise the Tyrrhenian sea in July, navigate from Italy to Turkey during August and head towards Greece in the beginning of September. She is fully available in May and June and has still some availability for the first 2 weeks of July and last week of July and starting from the 12th September 2022.
Images: Stef Bravin